Our weekly series, Live to Explore Cbus, features Columbus' thriving neighborhoods through the eyes of influential people who live, work and play in the area. Discover personal stories, favorite locales and best kept secrets about the neighborhoods that make our city so special, from the people who experience them every day!
This week, we're highlighting the historic German Village with Celeste Malvar-Stewart, sustainable fashion and textiles artist, and founder of MALVAR=STEWART.
Why is German Village so special to you?
German Village has a unique charm that brings me joy every day, from its lovely gas-lit brick homes, brick streets, beautiful gardens and cozy eateries and shops. Also, being a big city gal, I love feeling like we're downtown while still being a part of a quaint neighborhood.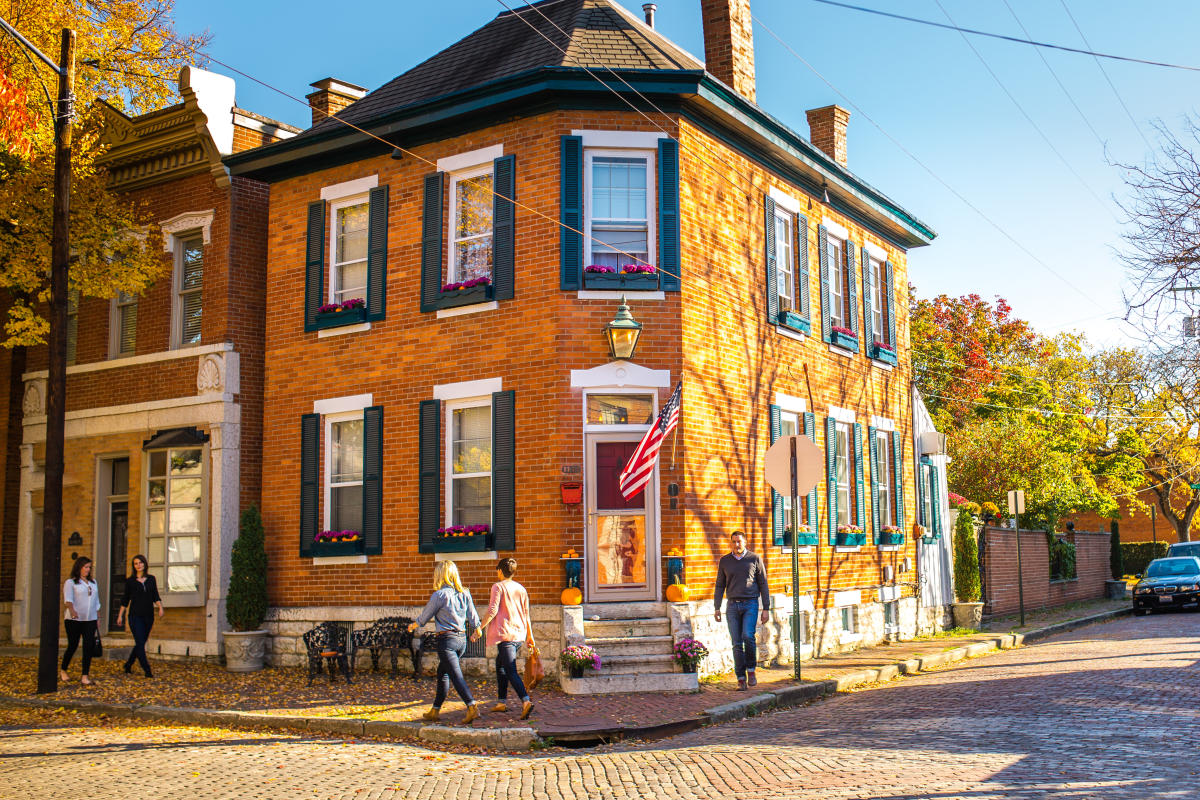 What is MALVAR = STEWART/Hangar 391 and how long has it been in German Village?
MALVAR = STEWART is my sustainable clothing and interior wear brand based in German Village at my design studio, Hangar 391. I established this studio in 2013, and continue creating high-end and couture pieces from this location, using wool and alpaca from Ohio family farms, as well as natural dyes (many of which are foraged from around our neighborhood).
How did your business end up in German Village? Why do you think it belongs here?
I live in German Village with my husband and two pugs, and I discovered a lovely little building during the many walks we'd take around our neighborhood. I was looking for a studio for my business at the time, and It seemed like serendipity was inviting me to work within our quaint village. It is also perfectly located for my customers and visitors who find our downtown location very accessible. 
Does German Village inspire you creatively? If so, how?
I'm constantly inspired by German Village's old-world architecture, especially because I use many old world techniques in my work. I love the village's commitment to historic preservation, which inspires me in my own effort toward preservation in using local wool from rare heritage sheep breeds. The lovely gardens in the neighborhood also provide wonderful dyestuff for my work, and the energy in German Village often reminds me of the importance of connection in art.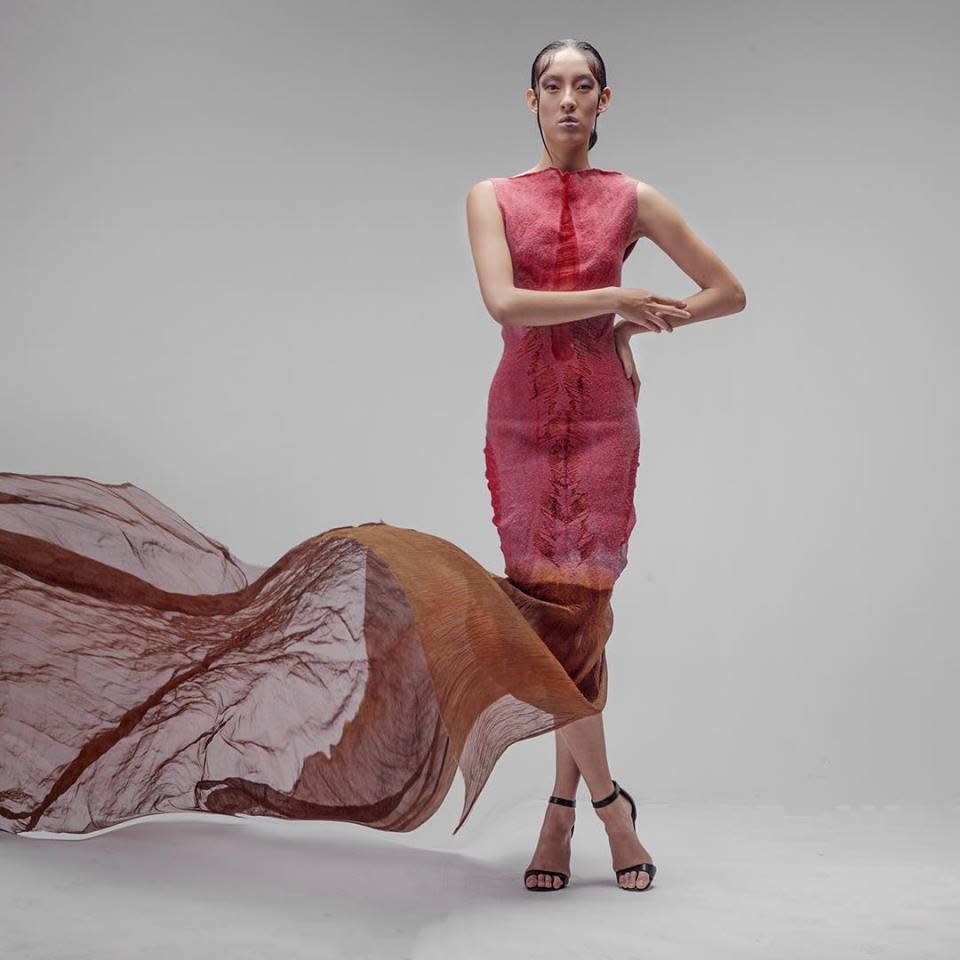 Are there any hidden gems in German Village that people should know about?
I'm not sure how "hidden" it is, but Frank Fetch Park is a wonderful little park in German Village where they hold free symphony concerts in the summer and offers an often quiet little haven if you're looking for a lovely spot to sit and read, meditate or simply admire the lovely garden itself, which is maintained by volunteers in the community. 
Why should visitors and residents of Columbus spend time in German Village?
German Village is one of the most charming walking areas I've seen in the U.S., and many of our friends who visit from other cities and parts of the world thoroughly enjoy walking around our neighborhood, with its many great restaurants, cafes, bars, bakeries and shops scattered among its lovely historic homes. It also holds the feeling of a big city while maintaining its quaint Midwest charm and friendliness.
Describe your perfect day in German Village
I've had many different perfect days in German Village, but one of my favorite perfect days is to start off by walking from our home through the textural brick streets, stopping off at Frank Fetch Park to smell some flowers and smile at playful squirrels, to Pistacia Vera for a nice cup of coffee and fresh croissant while reading a book in their intimate courtyard.  
Then, strolling to nearby The Book Loft to peruse through books found within their various rooms before heading along a different and no less quaint route back home. I know this seems so simple, but I don't believe you need much when your neighborhood brings you such joy in itself. Of course, nowadays in this pandemic, it's also nice to still be able to do such activities while wearing a mask and keeping social distancing.