The Columbus Distillery Trail is a free, digital trail that sends you exploring the city's seven craft distilleries. In this interview series, you'll get to know each stop a little better, helping to show you why The Proof is in the Proof here in Columbus. 
Meet Tony Guilfoy, founder and master distiller at Noble Cut Distillery!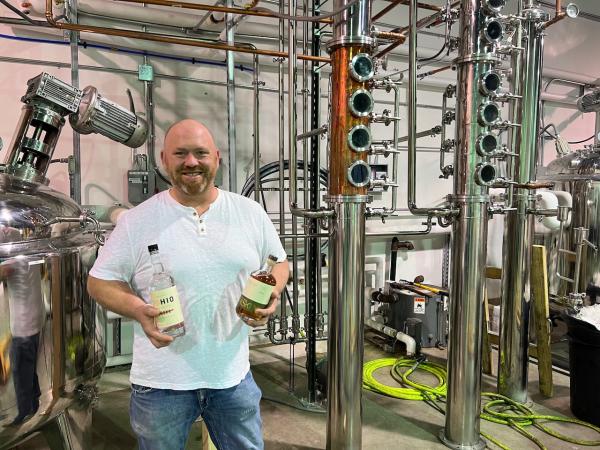 Tony Guilfoy founder of Noble Cut Distillery
So what do you do at Noble Cut?
I am the master distiller and founder at Noble Cut. My role has changed over the years to encompass all the different duties, but operations is where I thrive.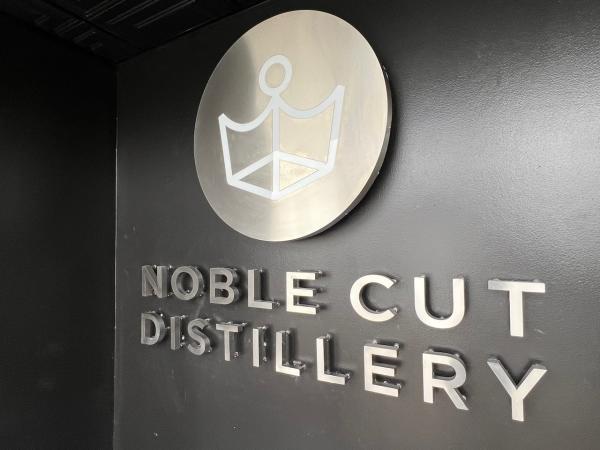 What's your favorite part of welcoming newcomers to Noble Cut?
My favorite experience at the distillery is when people say, "I don't drink whiskey" and we give them a sample of our flavored whiskey. The look of amazement and a proclamation "I like whiskey now" is what I live for. Whiskey doesn't have to be just traditional whiskey. Flavored whiskey provides a different tasting experience than straight whiskey and bourbon. There is a certain empowerment that happens when people find a product they felt did not fit them, but they find out they do love it.
What do you offer to guests who visit on the Distillery Trail?
Any guest can come in Wednesday through Saturday from noon to 5 p.m. and do a tasting with no reservation. We just opened a new tasting room! We do have tours on Saturdays at noon and 3 p.m. where we walk guests through the history of the distillery, the history and science around making alcohol, as well as correcting the record on the myths in the industry. We usually are sold out 3-4 weeks in advance, but it is a fun experience for anyone involved.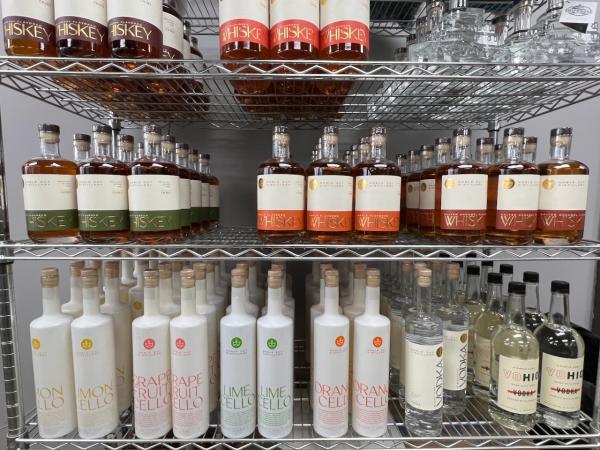 Do you have a favorite spirit at your distillery?
I have a few favorites. The limoncello is special to me since it is a family recipe. But I love the salted caramel whiskey as that makes some of my favorite cocktails at home like the Salted Caramel Latte.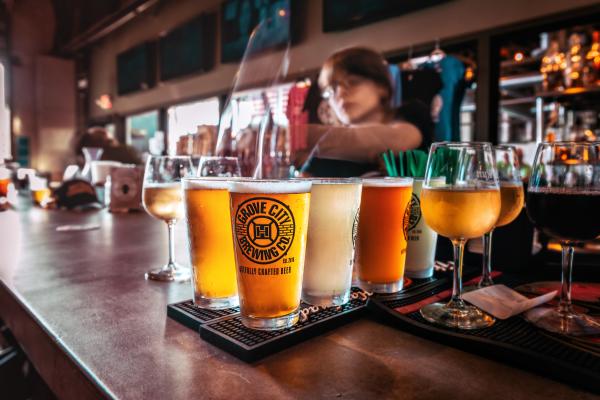 One of Guilfoy's favorite places in Columbus, Grove City Brewing Company
Where else do you Live for the Scene in Columbus?
Not being from Ohio, I am always amazed at the offerings Central Ohio has available. My wife and I really enjoy going on weekend 'adventures' where we go visit a new place for dinner and a new place for drinks. We have really enjoyed Local Roots and 1808 American Bistro as well as our perennial favorite, The Pearl. For cocktails, Lincoln Social, Grove City Brewery and Forno are doing some amazing stuff. But it seems like every place has our new favorite dish or drink. It changes every week.
Find Noble Cut Distillery at 750 Cross Pointe Rd. Suite K, Gahanna, OH 43230. Learn more about the Columbus Distillery Trail and share your memories with us using #LiveForwardCbus.