With the temperatures dropping, what better way to warm up on a chilly day than with a rich, steaming mug of hot chocolate? We've rounded up some of the best spots for hot chocolate in Columbus!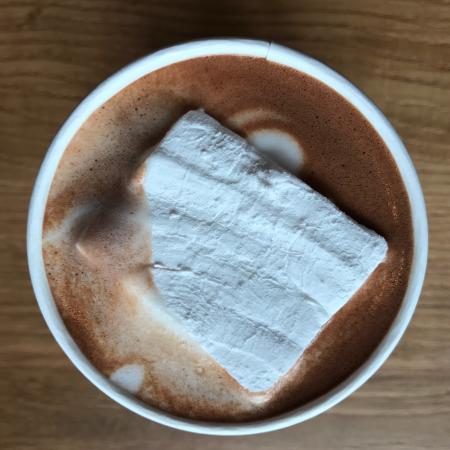 Fox in the Snow
Fox in the Snow has four locations across Columbus, which means there are plenty of opportunities to cozy up with their rich hot chocolate and gigantic house-made marshmallows!
Chocolate Cafe
True to its name, the women-owned Chocolate Cafe features all manner of hot chocolates. You can select from regular, dark, or white chocolate, or add flavors like cherry jubilee, butterscotch, Nutella, and mint. For the adults, they offer boozy hot chocolates like the Chocolate Vice with rum and bourbon, or the Chocolate Kiev with vanilla vodka and amaretto.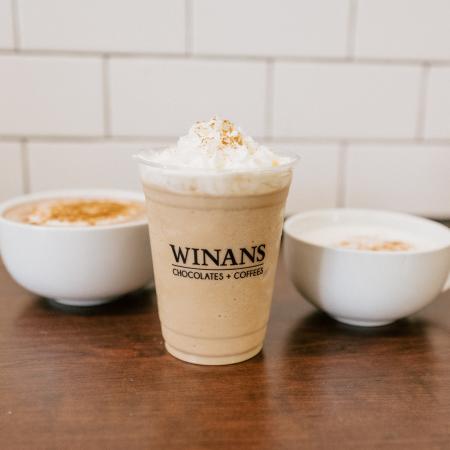 Winans Chocolate + Coffee
With shops in German Village, Grandview and Dublin, Winans Chocolate + Coffee can customize your drink with different flavors, and will even craft it with different types of milk, like soy, almond, and coconut. We recommend trying the Toasted Frozen Hot Chocolate, complete with marshmallows.
Roosevelt Coffee House
Feel like a kid again at Roosevelt Coffee House. Located in the downtown area, the baristas let you have all the fun with their Stirred Hot Chocolate. Your picturesque mug arrives with a square of chocolate on your spoon, so you can stir it into your drink!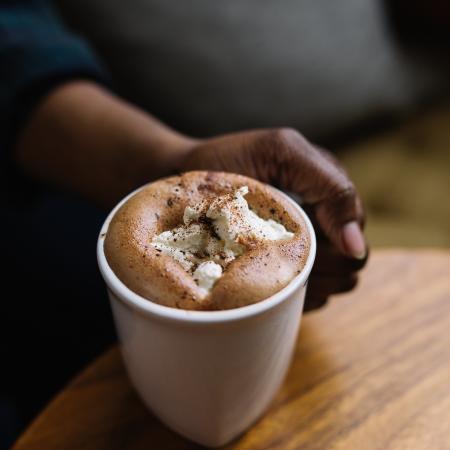 Northstar Cafe
If you're looking for chocolatey deliciousness, look no further than the beloved Northstar Cafe (at three different locations). Their rich hot chocolate is served in a colorful mug, topped with a mound of whipped cream and shaved pieces of chocolate.
One Line Coffee
One Line crafts their hot chocolate with whole milk and most notably, their house-made mocha sauce. They'll also make special versions using chocolate milk or non-dairy kinds of milk.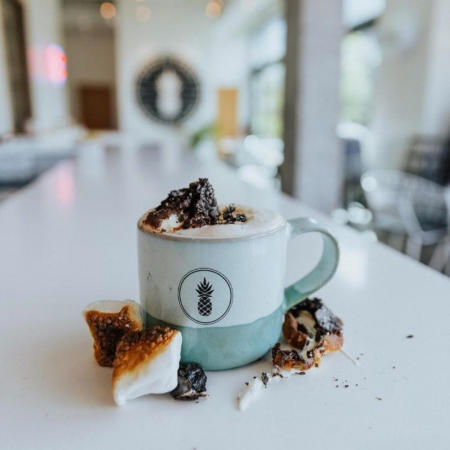 Brekkie Shack
Creativity is on display at the women-owned Brekkie Shack, located at Grandview Yard. While most of their menu focuses on a health-centric, balanced diet, they make an exception with their velvety Hot Chocolate. Guests can enjoy the original recipe or try the salted caramel variety!
Hot chocolate is the perfect way to treat yourself this season and these Columbus coffee shops are set and ready to serve you. Give them a visit and share your sips with us using #LiveForwardCbus. 
Find more inspiration here.