Now more than ever, it's important to do your part to support local shops and their employees through your continued patronage. Cure your stuck-at-home blues with some retail therapy from these local stores' online shops! While this is not an exhaustive list of what's currently available, we can assure that you'll find something special and each and every one of the below retailers. You deserve the treat!
Clothing/Fashion
Alison Rose: Screen printed tees and clothing, accessories.
Artisan De Luxe: Men's and women's denim and casual apparel boutique.
Chunky Armadillo: Bohemian-chic clothing and accessories for the modern-day gypsy.
Clothe Ohio: Online-only clothing store offering Ohio pride shirts, kids/baby clothing and home accessories. Donates clothing to an Ohioan in need with every purchase. Free shipping.
Clover on High: fun, boutique-quality women's apparel. Free delivery.
Cub Shrub: Stylish clothing and accessories, quality toys, home décor for babies and kids ages 0-6. Use code STAYHOME for free domestic shipping over $50.
Homage: Pop culture, sports team and Ohio pride apparel for adults and children.
Fabtique: Women's clothes and accessories
Jolie Occasions: Feminine womenswear, jewelry and accessories boutique dedicated to contributing to local nonprofits and charities.
Ladybird: Casual-cool, upscale fashion and accessories for women. 15% off first online order, free US shipping over $100.
Peace + Love + Bling: Ethically handmade jewelry from genuine pearls and natural stones with the intent of empowering women and homeless youth. Buy 1 get 1 free for a friend.
Pursuit: Modern, sophisticated, top-quality suits and ties.
Red Giraffe Designs on Etsy: Vintage and handcrafted jewelry. 15% off all orders and free shipping during current closure.
Rowe: Contemporary women's clothing boutique offering fashion-conscious, trendy pieces. 15% off sitewide with code ROWE15, 30% off The Rowe Brand with code ROWE30.
Samson... A Men's Emporium: Classic clothing, grooming products and lifestyle wares for the modern gentleman.
Small Talk: Ethically made women's apparel in simple, classic-chic styles. Free shipping and returns during March.
Smartypants Vintage on Instagram: Follow this vintage clothing shop on IG to see for-sale items and pricing.
The Smithery: Upscale artisan metalsmith jewelry. Free shipping to US, use code WASHYOURHANDS for 15% off all orders.
Sole Classics: Lifestyle boutique offering streetwear apparel and sneakers. Free US shipping.
State of Devotion: Tees and accessories celebrating all things Ohio. Free shipping over $50.
Store 5a: Previously owned, luxury designer brand jewelry, handbags and accessories.
Thread: Curated contemporary fashions with Midwestern sensibility.
Tigertree: Fashion-forward apparel and accessories, home décor and greeting cards.
Vamp Official: Upscale, chic women's clothing with a youthful edge. Free shipping online.
Vernacular: Womenswear offering 'East Coast classic and West Coast Vibe' styles.
Zer0s: Columbus-made super-skinny wallets.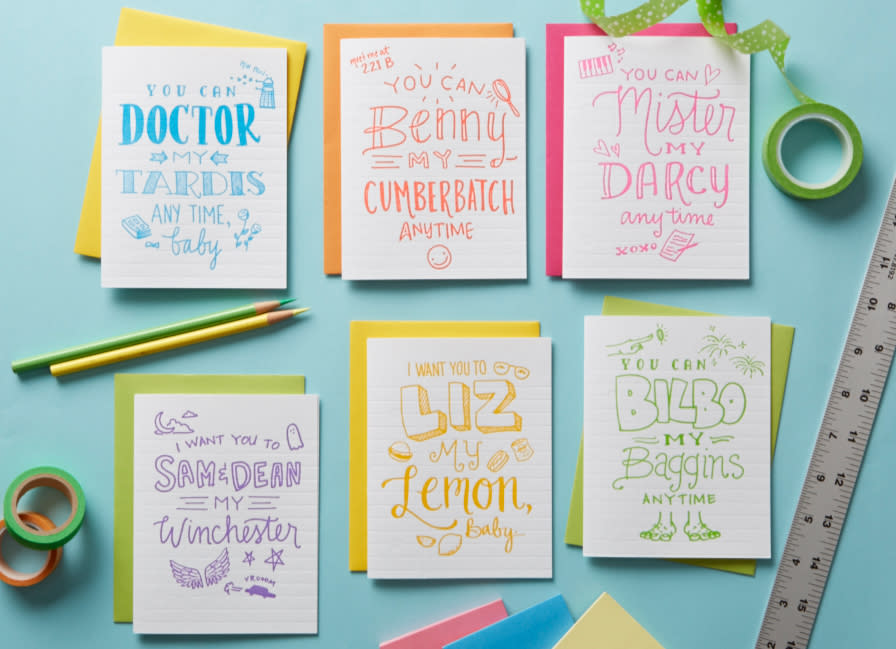 Home/Gifts
The Candle Lab: While their beloved customization services are currently on pause, this local favorite is still offering online orders of candles and skincare pre-made in their signature scents. Free shipping.
Celebrate Local: Locally produced artisanal goods from over 300 Ohio small businesses ranging from clothing to food & drink, skincare to home décor. Use code LOCALLOVE for free shipping during March.
Donya's Florals: Gorgeous flowers and plantscapes for a variety of occasions and purposes. Take advantage of their ongoing no contact delivery service plus 10% off any floral bouquet. Use online promotion code GCARD10.
Fortin Ironworks: Eclectic collection of fine art, vintage and repurposed, hand-crafted home décor.
Glean: Handmade soaps and beauty products, art and décor, quirky knickknacks.
Global Gifts: Nonprofit that curates farm and artisan-made goods from over 40 different countries. Free shipping with code STAYWELL during March.
Happy Go Lucky Home & Her: Artistic, quirky home décor, artwork, knickknacks and furnishings. Also boasts a women's clothing section.
Igloo Letterpress: Handmade letterpress art prints and greeting cards, letter writing and creative kits. In-store pickup available, free shipping over $20.
On Paper: Carefully curated stationery, paper, writing instruments and journals.
The Paper Daisy: Floral boutique that offers online orders and deliveries to location of your choice.
Wild Cat Gift & Party: Quirky handmade gifts and knickknacks, balloons and party supplies. Use code PORCHDELIVERY for free next-day shipping on orders over $50.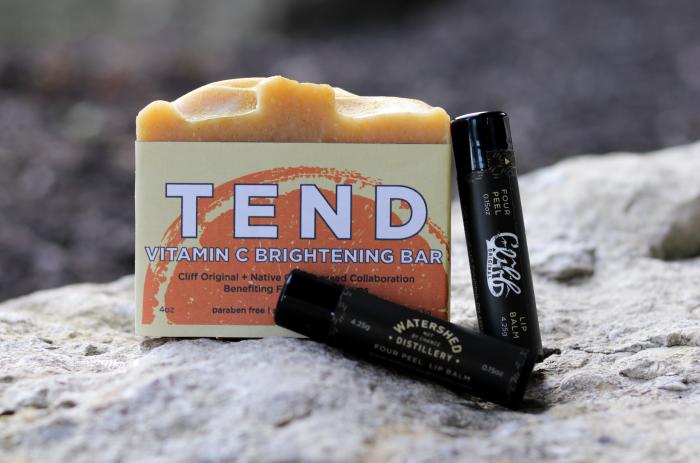 Health & Beauty
The Blowout Bar: Salon which features hair care, color and styling, shaving products for sale on their website. Free shipping with $50 purchase.
Cliff Original: All-natural, organic skin, hair and beard care. Free shipping over $25.
Glenn Avenue Soap Company: Natural, handmade soaps and skincare products. Free shipping on orders over $59.99.
Tiki Botanicals: Luxurious natural soaps, skincare, bath and beauty.
Food & Drink
North Country Charcuterie: Handmade cured meats, offers shipping nationwide.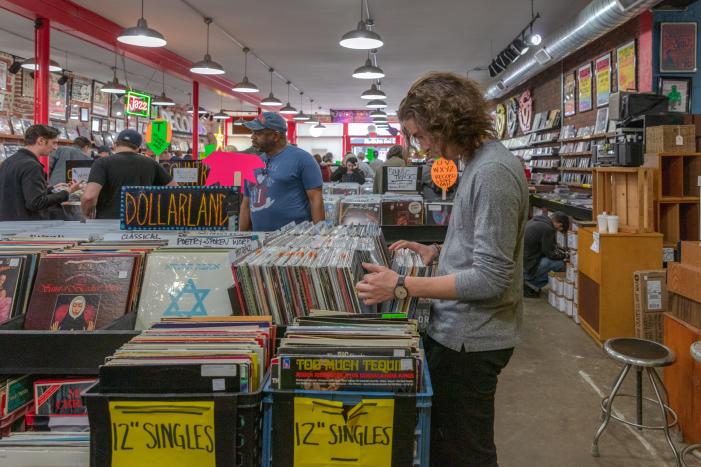 Music & Entertainment
The Book Loft of German Village: Iconic 32-room bookstore that also boasts an online shop. Free shipping through March. Call store to confirm stock availability.
Cover to Cover Children's Books: Books for kids and young adults.
Lost Weekend Records on eBay: This local music store offers a variety of rare and collector's item vinyl records, CDs and tapes on their eBay store.
Magnolia Thunderpussy: Local record store institution that offers a variety of vinyl for online purchase.
Prologue Bookshop: Wide selection of books that can be shipped from online store. Free shipping.