It's a proven tactic that taking a team out of the office helps stimulate new ideas and brainstorm creative ways to solve problems. sparkspace, located in downtown Columbus' Arena District, is one of the city's most dynamic offsite meeting spaces. The space offers 5 unique rooms (5,000 sq. ft. total; largest meeting room 1,625 sq. ft.) designed to engage and empower teams to be more creative and collaborative.
Now, in the spirit of that collaboration, sparkspace has joined forces with local businesses to offer new team-bonding experiences. For 17 years, the company has operated strictly as a space to host business meetings, and now it is a one-stop shop for enhanced meeting experiences too. Once the necessary business is concluded, the fun can begin with any of three offerings from the sparkspace team bonding menu.
During Trapped at sparkspace, a Trapped Columbus professional sets up an interactive escape room in one of sparkspace's meeting rooms and facilitates the interactive puzzle game meant to encourage teamwork and communication while putting each participant's unique strengths to work during a race against the clock.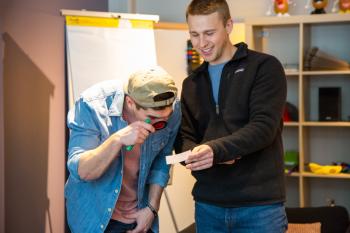 For those looking to get out of the meeting space, the North Market Foodie Adventure is a great option! This engaging experience allows participants to go on a culinary excursion sure to stimulate all five senses through the more than 30 vendors of Columbus' North Market.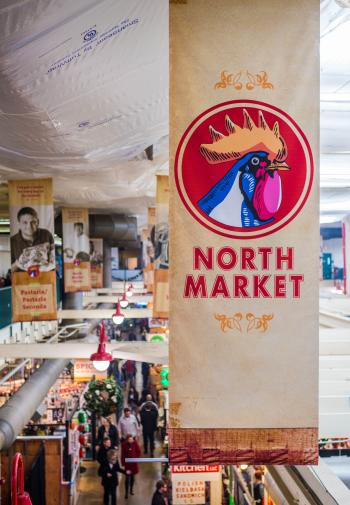 Or, try bonding over board games in the newest offering coming this spring in collaboration with Kingmakers. The perfect experience for larger groups of up to 40 includes the private use of the Kingmakers space, located in the nearby Short North Arts District, after a half-day session at sparkspace. Kingmakers' "board game sommeliers" choose games for each group to help facilitate productive team bonding.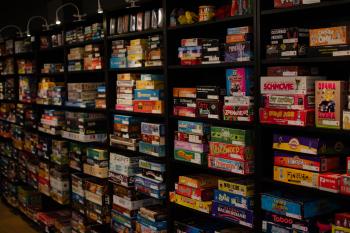 These experiences are of course meant to encourage teamwork and facilitate collaboration, but more than anything they are meant to be fun! It's time to break away from the contrived team-building experiences of the past and there's no other meeting space designed specifically for this purpose than sparkspace. Check out their entire team bonding menu here!