Finding the right venue can not only boost meeting attendance, but it can also create unforgettable experiences for your guests. Whether you're looking for a space for welcome cocktails or your closing reception, Columbus has the perfect venue for you.
Here is our list of unique venues in Columbus that will wow your attendees. 

North Market
Capacity: 500-2,000  

This two-story, light-filled, historic building has been home to Columbus' authentic public market since 1876. During the day, more than two dozen independent makers, farmers and merchants make this space one of the top public markets in the country. Although a million people visit the North Market each year – for your night, the market will be closed to the public and open for your attendees to peruse the aisles and sample delicious farm-to-table foods, regionally-grown wines and Columbus' craft beers. Outside, the courtyard gives you the opportunity to create a tented dance floor or a fresh-air lounge area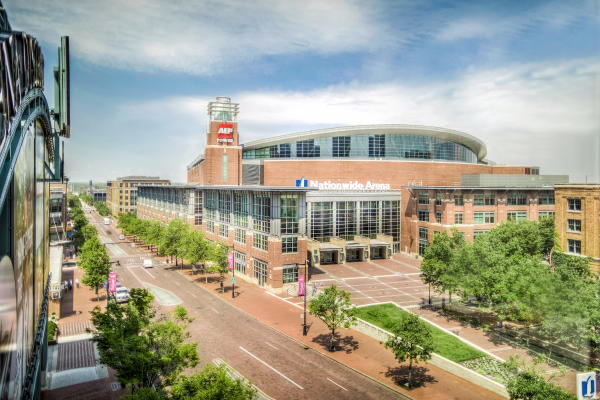 Nationwide Arena
Capacity: 5,000+  

Nationwide Arena is home of the NHL's Columbus Blue Jackets and nationally touring entertainment acts. It seats up to 20,000 for concerts and offers 685,000 total square feet of space. Scrims can block the view of the arena seating to create a chic world on the arena floor or you can use the seating and other areas for a variety of purposes. Guests can enter through the tunnel to find food, drink and entertainment awaiting.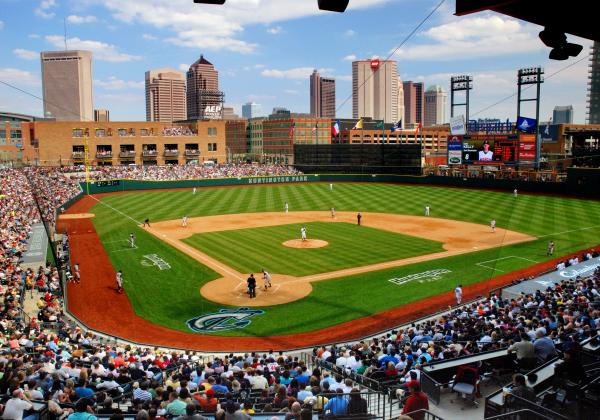 Huntington Park
Capacity: 10,000+  

With the downtown Columbus skyline in the background and the greenest grass covering the field where the Triple-A Columbus Clippers take the field, you'll hit a home run with this venue. This 200,000-square-foot facility features specialty seating in 2 full bars, a rooftop terrace, right field terraces, and lawn and picnic areas. If you want to continue the baseball theme you can showcase content of your choice on the scoreboard – the largest focal point in the park – or you can announce special content over the loudspeaker. Batter up!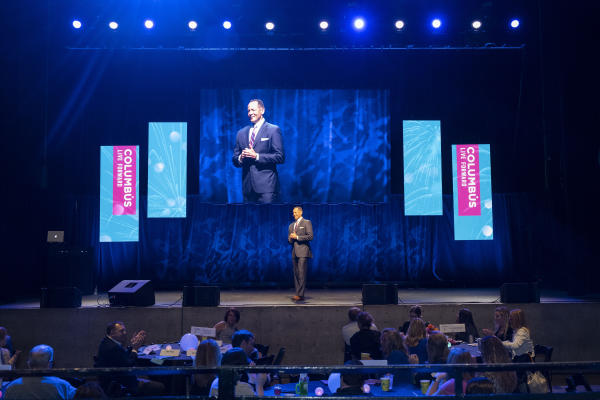 Kemba Live!
Capacity: 2,200  

This multi-purpose event space is classically cool. As a concert venue, it's hosted everyone from The Foo Fighters to Snoop Dogg. As an event space, it's seen corporate parties, fashion shows and gala celebrations. If you choose to add a live performance to your event, our team can help you source the right national or local performer to create an unforgettable evening. The venue's unique stage is reversible – meaning it can open indoors to the building or outdoors to the beautiful grass amphitheater. If live music is not on your agenda, the versatility of this landmark venue can give you the setting for a chic soirée — or a high-energy party.

 

Pins Mechanical
Capacity: 1,000-3,600

 

Let your attendees relax and blow off steam with duck pin bowling and a host of other vintage games at Columbus' hot spot for grown-up fun. The venue is nostalgic in décor and surrounded by two large outdoor patios with firepits and giant Jenga. Gourmet food trucks can encircle the patios, giving your guests plenty of dining options – or dinner can be served inside for a more formal feel.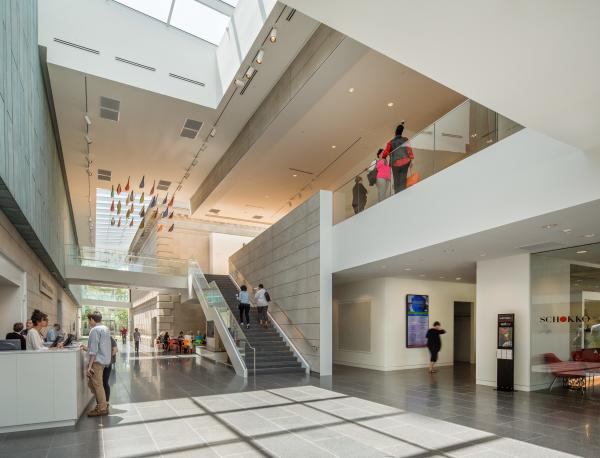 Columbus Museum of Art
Capacity: 5,000+

 

The setting at the CMA is unarguably gorgeous – and it provides a dynamic backdrop for a beautifully fun event. Guests can flow seamlessly from the modern wing, through an arched entryway into the historic, glass-roofed Derby Court. There are plenty of spaces to sprinkle beverage, food, and entertainment stations while exploring more than 15 galleries full of world-renowned art.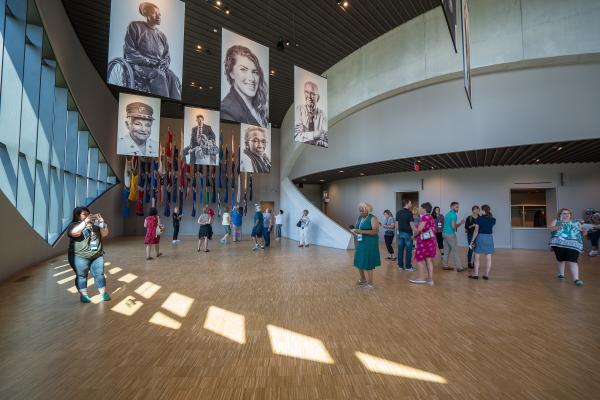 National Veterans Memorial and Museum (NVMM)
Capacity: 2,000

 

NVMM is officially designated by the Federal Government as the only place in America dedicated to telling the stories of veterans of all military branches over the course of all conflicts. Not only does it give the unparalleled experience of a living tribute to all veterans and their stories, it also offers several unique and beautiful spaces for your event, including the Great Hall, exhibit areas, outdoor memorial grove and the rooftop amphitheater.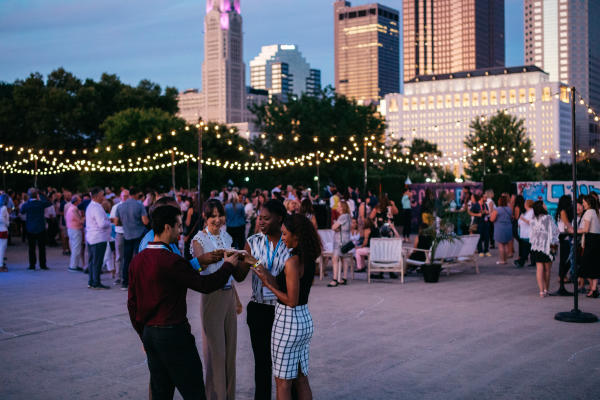 COSI
Capacity: 5,000

 

Located on Columbus' downtown riverfront, COSI is a cooler-than-cool learning center for kids (and adults) of all ages during the day. After dark, it becomes a series of one-of-a-kind experiences for your attendees. A lighted stage in the center of the Founder's Atrium provides a spot for live music and dancing inside – or you can make the atrium your drinking and dining center and let your attendees dance under the twinkling lights of Columbus' skyline across the Scioto River.

 
The Bluestone
Capacity: 1,800

 

The Bluestone is a newly renovated 120-year-old church that boasts three diverse levels, seven bars, soaring stained glass windows, and a gracious outdoor patio. It has cathedral ceilings and soulful acoustics that you can only hear in this type of vintage building. Each level can hold food and beverages, or you can theme the different areas to create an event full of surprises. It is positioned in the heart of Downtown Columbus, directly across from the Columbus Museum of Art.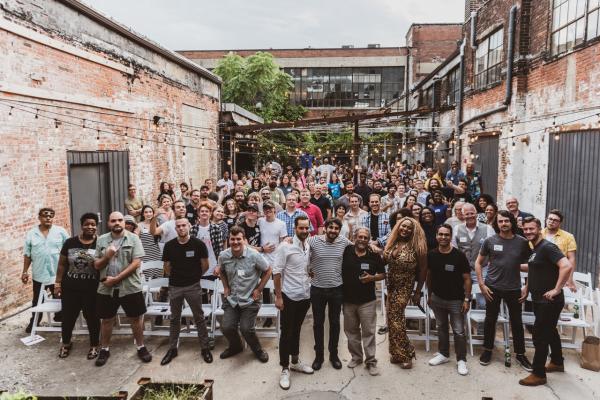 Strongwater Event Space
Capacity: 1,000-1,300

 

In the heart of Franklinton, Columbus' arts and innovation neighborhood, is the chic and inviting Strongwater Event Space. It shares a century-old warehouse with 400 W. Rich Street artist incubator studios. The owners have lovingly preserved the building's industrial feel by featuring the original sawtooth windows in the event space ceiling, saving the Terrazzo flooring in the lobby and repurposing birchwood into the bar and tables. There are several different indoor and outdoor spaces that give planners the flexibility to create magical and memorable moments for all kinds of events.

 

The Ohio State University – Union Ballroom
Capacity: 1,000+

 

The moment you step on the Ohio State University campus you will feel the energy of students, professors and visitors alike. Situated on High Street just a few blocks from the Short North Arts District, the state-of-the-art Ohio State Student Union accommodates a range of events within its 318,000-sq. ft. facility and 34 event spaces including a 17,000+ sq. ft. Archie M. Griffin Grand Ballroom. The Performance Hall features a built-in stage and entry to an outdoor Potter Plaza where your guests can sip, savor and soak in the college experience.

 

Franklin Park Conservatory and Botanical Gardens
Capacity: 2,000+

 

Prepare for an extraordinary experience when you enter the immense and beautiful Victorian-era glass building of the Franklin Park Conservatory and Botanical Gardens. Your attendees can wander through gardens of plant life from around the world and see larger-than-life technicolor sculptures by world-renowned glass artist, Dale Chihuly. Then they can release a newly metamorphosed butterfly into a tropical biodome where butterflies of all colors and sizes fill the air. The botanical gardens span throughout the property, offering multiple options for indoor and outdoor event space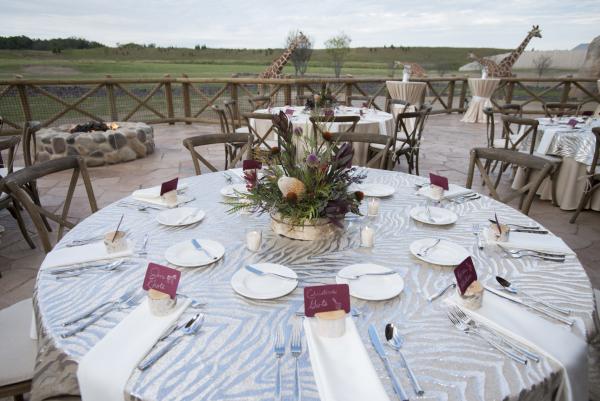 Columbus Zoo & Aquarium
Capacity: 1,000+

 

With a variety of spaces and venues, the award-winning Columbus Zoo & Aquarium provides experiences that feel more like play than business. Build your own unique event that will wow your attendees, from high-end cocktail parties overlooking animals in the Africa Event Center to up close and personal encounters in the Discovery Reef Aquarium. For an unforgettable time in a naturalistic setting, the Zoo has everything you need.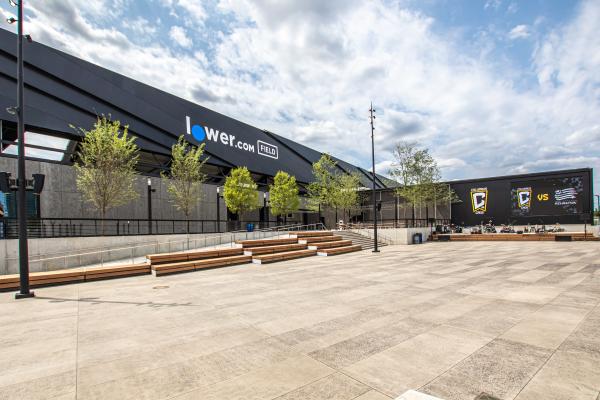 Lower.com Field
In July 2021, Columbus' Major League Soccer team, Columbus Crew, moved into a new home in the downtown Arena District. The 20,000-seat stadium is part of a larger mixed-use development named Astor Park, bringing the Crew to the same neighborhood as the National Hockey League's Columbus Blue Jackets and Triple-A Baseball's Columbus Clippers. Unique features include a continuous wraparound roof, a 360-degree concourse, event space, a standing section — along with two patio decks and a "Nordecke Beer Garden" (a first for an MLS team) — and a brew hall that will also be open on nonmatch days.