Fall has arrived in Columbus and with it comes the release of fall menus from some of our favorite restaurants. Northstar Café is a Columbus staple, serving up locally sourced, fresh ingredients that set their menu apart from the rest. With four locations in central Ohio (Short North, Easton, Westerville and Clintonville), Northstar Café is not only delicious but accessible from all parts of the city.
This article is sponsored by Northstar Cafe and written by Experience Columbus staff.
If you're looking for another reason to go, they just released their fall menu, chock full of all your favorite harvest-themed flavors. Here are our picks for five things you need to try at Northstar this season.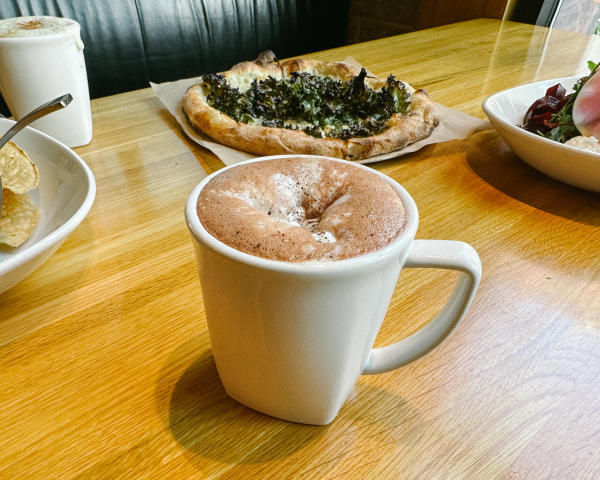 Northstar Hot Chocolate
There's nothing better than hot chocolate on a cool day. The Northstar Hot Chocolate is a creamy, silky way to treat your tastebuds to a little sweetness during breakfast, lunch, or dinner. This annual release is so great, that it's made our list of Top Seven Hot Chocolates to Try in Columbus several years in a row.
Roasted Beet Salad
If you're looking for something on the lighter side, don't miss the Roasted Beet Salad, with red and golden beets, toasted hazelnuts, goat cheese and sunflower pesto served on fresh arugula and topped with balsamic vinegar. This Instagram-worthy pick will fill you up guilt-free.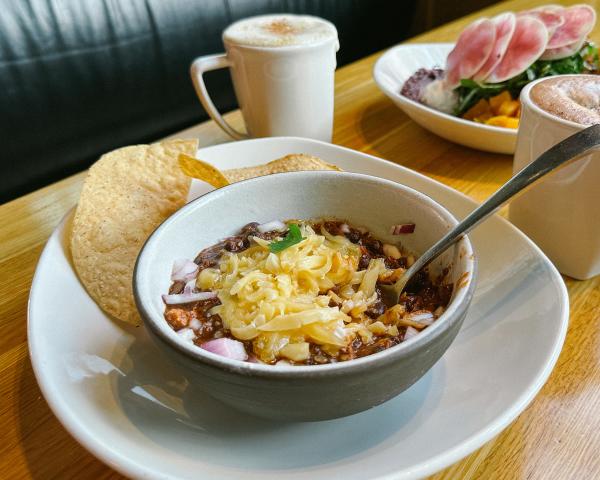 Black Bean Chicken Chili
Foodies rejoice, it's officially soup season. Black Bean Chicken Chili is back on the menu at Northstar with Ohio organic black beans, toasted chiles and a hint of bacon sprinkled with shredded smoked gouda. The best part? It's only $7.90!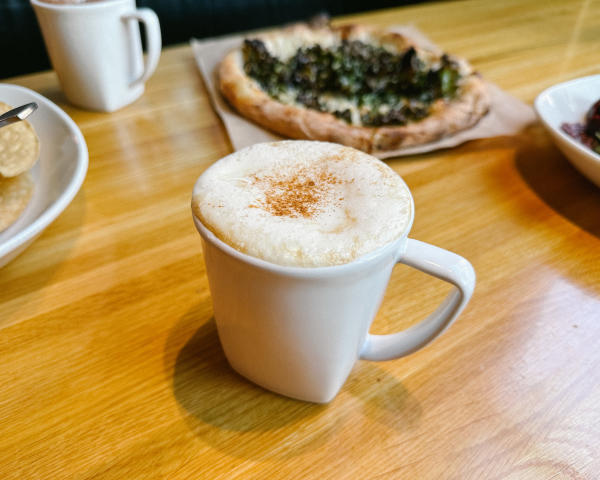 Warm Applejack Cider
Fall means all things apples in the Midwest and if you want to warm both your heart (and your stomach) we highly recommend the Warm Applejack Cider. Featuring Watershed Apple Brandy, Ohio-made cider and topped with whipped cream, this is guaranteed to be your new favorite fall cocktail. Ready, set, sip and enjoy!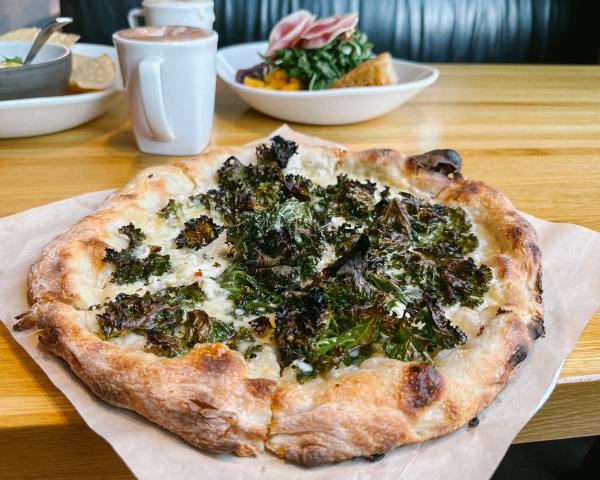 Burrata and Crispy Kale Pizza
Brick oven pizza is something that Northstar Café does best. This season they're featuring the Burrata and Crispy Kale Pizza, also known as the cheese pull we've all been waiting for. Grab one for yourself or to share with a friend.
Northstar Café's fall menu is a delightful celebration of the season's flavors that you won't want to miss. Whether you're craving the rich indulgence of their Hot Chocolate, or savoring warming up with the hearty Black Bean Chicken Chili there's something to satisfy every palate. View the full fall menu, and head to one of their four convenient locations to savor the tastes of autumn in Columbus.