Many of today's breweries have become popular hangouts for the whole family. They serve more of a purpose than simply being a bar – they offer food, games, activities and spaces for kids to play.
Some helpful tips and reminders for parents:
Visit during appropriate hours: some breweries may be 21+ after certain times, or the brewery/taproom may get too busy or crowded for the kiddos
Look for breweries with enough space for everyone to comfortably gather
Know your kiddos and their limits!
In operation since 1992, this brewpub has long been a family hangout. While parents can sample their roster of English-style ales and enjoy pub favorites like burgers, wings or fish and chips, the kids can choose from the available kids' menu.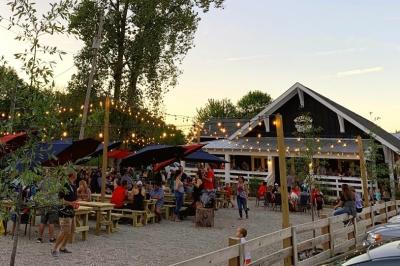 Nocterra Brewing Company
Nocterra in Powell has quickly become a popular hangout for families. The taproom includes a chalkboard wall for coloring, stacks of board games and sodas for the kids. Local food trucks park on site, and during the warmer months, the beer garden includes space to run, a sandbox, and the occasional train that rolls by on the nearby tracks.
Nostalgia Brewing in Gahanna will reawaken fond memories for the adults and introduce the kiddos to their parents' childhood favorites. Movies play on the big TVs, there are board games available and beer samples are served in Tinkertoy trays. Adults can sample house beers like the Marty McFly-P-A, the Hunt for Red Oktoberfest or the Heroes in a Half Shell oyster stout. The kids' menu offers classics like hot dogs, PB&J and mac & cheese, all with a side of apple sauce.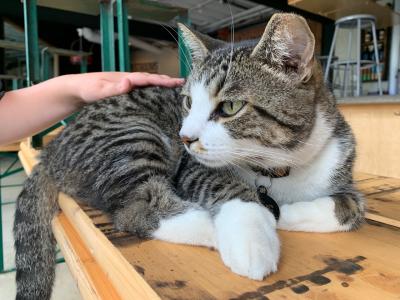 Zaftig Brewing Company
Zaftig's Worthington taproom is a popular spot for families. There are plenty of communal tables, sodas and snacks, local food trucks parked out front and a shelf of board games. Kids will enjoying spying out the resident cat, Hops, as well.
Olentangy River Brewing Company
It makes sense that a brewery created by families would be family friendly, right? With even just one year in the business, Olentangy River Brewing Company in Lewis Center has quickly become a popular family hangout. There are big tables, board games, local food trucks, an in-house coffee shop with snacks and a big patio with room to roam.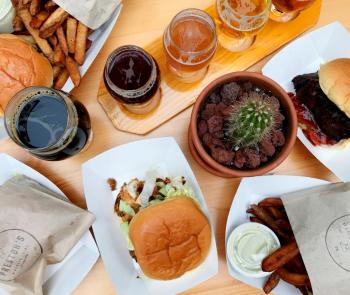 Seventh Son Brewing
Regularly voted one of the city's best breweries, Seventh Son has expanded in recent years to offer more space, both on the ground level and in the new upstairs beer hall. Local food trucks park out front, and the brewery often hosts Sunday Funday events with activities for kids upstairs. And lucky kids may see the brewery cat Assistant Manager Old Horatio roaming around, too.
The local outpost of this national chain is a spacious recreation of the iconic Munich beer hall. Families can gather at the long communal tables, enjoy live music and a meal together. The kids' menu spans the usual suspects – corn dogs, cheeseburgers, pizza – as well as some German touches like chicken schnitzel. The second Tuesday of every month is Family Night, with face painting, balloon animals, stilt walkers and other entertainment. And kids eat free with the purchase of an adult entrée!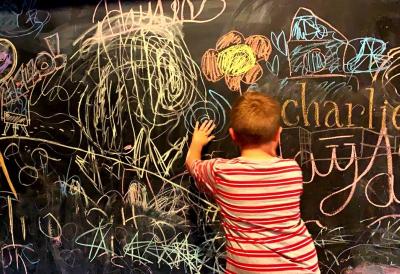 Smokehouse Brewing
Smokehouse is another long-running and well-loved brewpub that's a frequent gathering spot for families. Parents can enjoy house brews and house-smoked barbecue, while youngsters can pick from the kids' menu: pulled pork or chicken sliders, grilled cheese, chicken tenders and other bites. On Tuesdays after 4 p.m. kids eat free with the purchase of an adult entrée.