The days are growing longer, the sun is starting to stick around, and you've conquered the gym routine but you're ready to venture out and explore Columbus. Use the new Columbus Outdoor Trails pass to plan your next active excursion. Created in close partnership with the Mid-Ohio Regional Planning Commission (MORPC), this digital pass highlights major trail systems throughout and around Columbus. What's even better is that no app is needed, the pass is instantly delivered to your phone via text/email. Checking in at various locations secures an automatic entry to win a $100 gift card to a local Columbus business.
Download the pass here and jump into one of the suggested itineraries below!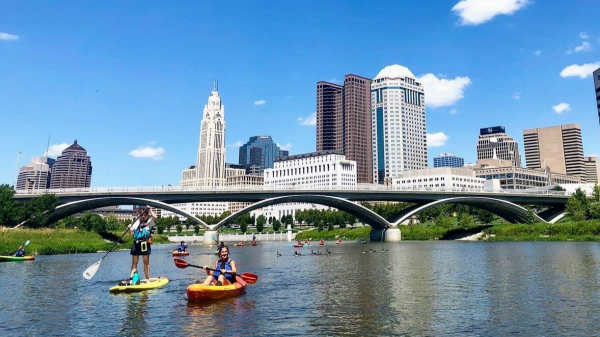 Urban Exploration 
Start and end your adventure at Scioto Audubon Metro Park. This Metro Park is located just south of Downtown Columbus and has direct access to the Scioto Greenways Trail. Follow the paved trail north on the Olentangy Trail past Victorian Village, Ohio State University, and Worthington. This out and back mostly-shaded route can easily get riders to 25+ miles. End back at Scioto Audubon for a paddle session in the Scioto River. A short venture upstream will provide the best views of Downtown Columbus and prime birdwatching. Need to be refueled after the trip? Hop back on the bike and ride to a nearby Franklinton staple, BrewDog, for a few light bites and perhaps a beverage or two to end your urban exploration!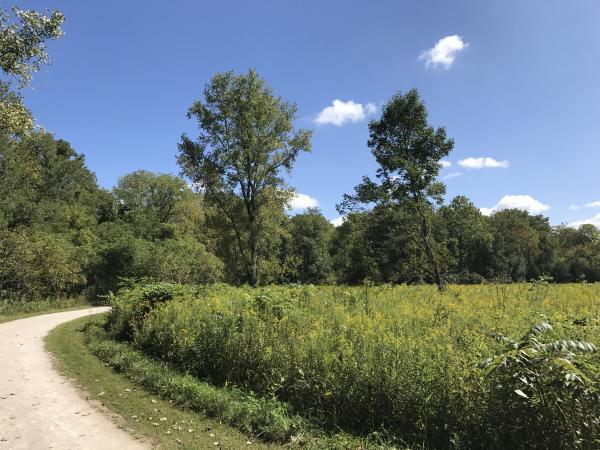 Hit 3 Columbus Metro Parks in one Ride
Start at Three Creeks Metro Park, located in Groveport, and hop on the Blacklick Trail. Head east on the trail for 7 miles. Take the spur trail to end up at Pickerington Ponds Metro Park, a premier spot for birdwatching. Hop back on the Blacklick Trail and head north to hit Blacklick Creek Metro Park. Plenty of highly-visible signage makes this route easy to unplug and appreciate surroundings without having to stay glued to a navigational device. This itinerary meanders 30+ miles through lush parklands and borders Alum, Big Walnut, and Blacklick Creeks.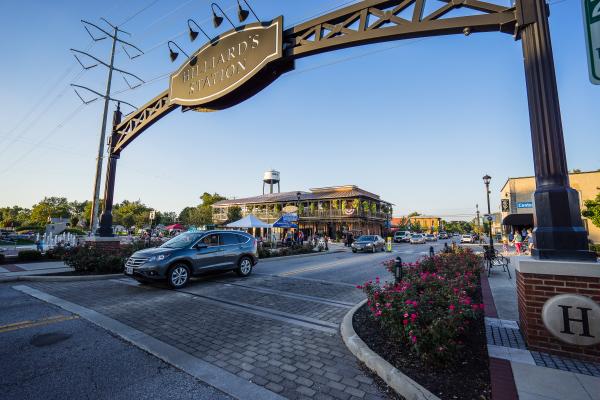 Explore Hilliard Heritage
Begin your Hilliard hop at Homestead Metro Park. From here the flat paved multiuse trail flows south running right into Hilliard's Station Park. Stop here for a bite to eat, grab a refreshment at Coffee Connections or Crooked Can Brewery in the Center Street Market, or a cold treat at Whit's Frozen Custard. For all the knowledge you didn't know you needed about the history of television, check out the nearby Early Television Museum. Rejoin the bike trail at the Roger J Reynolds Municipal Park and continue the journey south. This trail ends at Spindler Park. A round trip back to Homestead Metro Park makes this roughly a ten-mile ride. 
Pro Tip: Utilize Experience Columbus to plan out your excursion, places to eat along the route, and access to area hotels to make a multi-day multisport adventure.
Share your outdoor adventures in Columbus with us using #HitTheTrailsCbus and learn more about the Outdoor Trails Pass, here.