No retail environment provides the thrill of the hunt quite like an antique or vintage store. A nostalgic mishmash of trinkets and treasures, these spaces offer tangible pieces of history for shoppers eager to do some digging. Whether you're on the market for a new outfit, home furnishings, or just some conversation-starting knick-knacks, these Columbus shops offer a great place to start your journey into the past. 
Housed inside an 1800s-built Victorian home in German Village, the Greater Columbus Antique Mall is a labyrinth of treasures that spans a whopping five floors. With the historic venue providing an appropriate background, the space houses dozens of vendors offering traditional antiquing fare like glass and dishware, furniture, books, toys, photos, collectibles and more from a plethora of eras.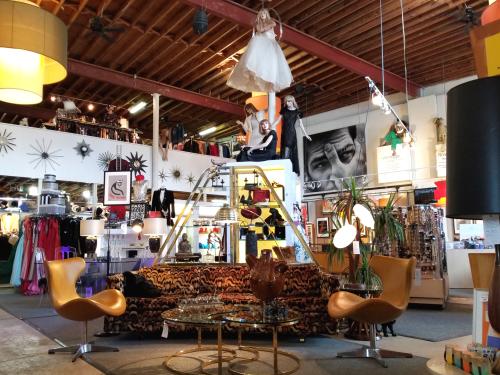 Flower Child 
Flower Child describes themselves as both a vintage store and museum, which couldn't be a more accurate description for the 1930s-'80s-focused retailer. The multi-level Italian Village shop is truly a treat for the eyes, with funky mid-century furniture and technicolor housewares displayed together as cohesive living spaces, retro art on every wall, old-school mannequins lingering around the store and racks-full of clothing in eye-popping varieties. An ideal destination for both items and atmosphere.
Recognized as Central Ohio's Largest shop of its kind, Heritage Square Antique Mall supports over 450 vendors with its sprawling 53,000 sq. ft. space. Highlights of the east Columbus store's inventory include military and sports memorabilia, comic books and vintage toys, as well as home décor, collectibles, books and movies, furniture and unexpected knick-knacks of all kinds.
Columbus Architectural Salvage 
This entry on our list is by far one of the most unique in its collection of artifacts, all of which have been recovered from historic homes and properties. The space's 10,000 sq. ft. warehouse resides near the State Fairgrounds and features infrastructural materials and large-scale housewares including doors, windows, bathtubs, lighting and furniture, as well as bins upon bins of small parts like faucet taps, doorknobs, ornate hinges and hooks. The shop also offers a plethora of vintage signs, frames, statues, artwork and eclectic home décor.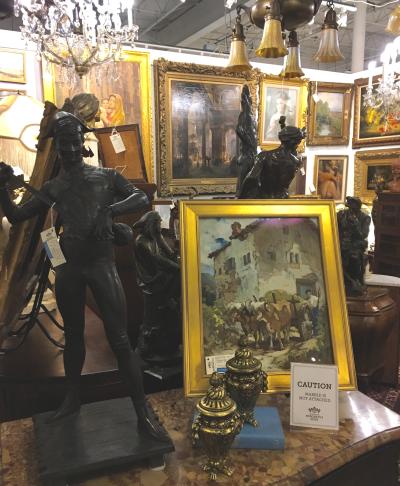 Grandview Mercantile 
Grandview's own antique shop represents the higher end of the market, specializing in fine pieces for the home. On the floor of their space, shoppers can find quality designer-brand furniture in styles ranging from French Victorian to classical Chinese to mid-century Danish. The shop also offers home décor like gilded photo frames, porcelain vases and statues, ornate rugs, lighting and chandeliers, jewelry and a large selection of original artwork in a variety of mediums.