Halloween is upon us, and while things will certainly not be the same this year, there are still plenty of ways to celebrate in Columbus.
Halloween means different things for different people and everyone marks the holiday in in a variety of ways. Some like the aesthetics, some like the spooky parts, some like the history; truly there are so many aspects to Halloween, so we've rounded up an incredible list of ways to get in the Halloween spirit for all types of personalities.
So, which one are you? The Movie Connoisseur | The History Buff | The Fashionista | The Haunted House Fanatic | The Music Lover
The Movie Connoisseur
Movies have always been a major part of Halloween, and for those looking to step away from Freeform's 31 Nights of Halloween and enjoy a screening somewhere besides their couch, Columbus has plenty of options for doing so. If you like the spookier side of Halloween, check out Ohio History Center's Sleepy Hollow Drive-in Series every Friday in October at 5 and 8:30 p.m. Admission is $40/care or $25/member car and the schedule can be found here. If you're into the not-so-spooky side of things, the Coffman Park Drive-in Movies are for you. These showings are also free, with advance registration required, and the lineup for October weekends can be found here.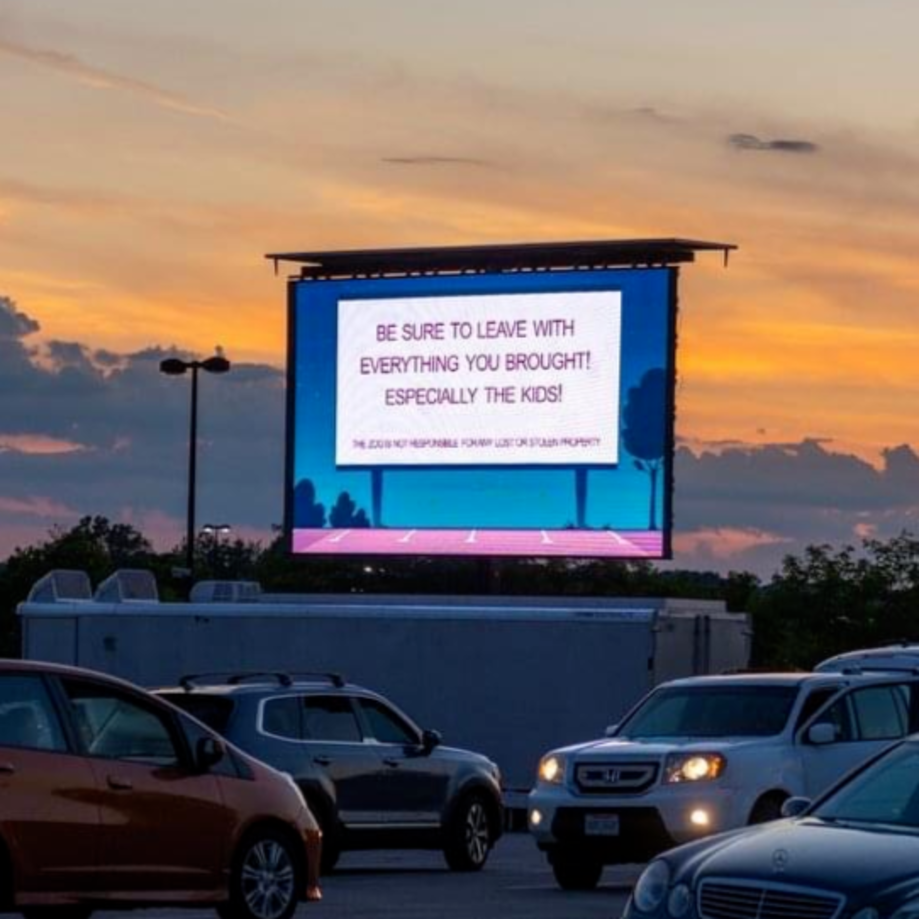 Both Grandview Theater & Drafthouse and Studio 35 Cinema & Drafthouse will be hosting a number of socially distanced beer tastings and Halloween movie screenings in the coming weeks. Don't miss classics like Hocus Pocus and The Nightmare Before Christmas! Find upcoming showtimes for Grandview Theater here and Studio 35 here.
Meanwhile, Gateway Film Center is hosting Hitchcocktober, their annual tribute to the Master of Suspense, with daily showings the entire month of October. New this year they will also offer Hitchcocktober from Home with a curated selection of Hitchcock's work available to stream at home for those who aren't yet comfortable visiting a theater. Learn more here.
For many, a staple of Halloween is the cult classic "The Rocky Horror Picture Show" and if you make Dr. Frank-N-Furter part of your Halloween tradition, you can see the film come to life at The Garden Theater. See the Short North Stage's interpretation in The Rocky Horror Show, live Thursday through Sunday beginning October 15 and running for the remainder of the month. Find showtimes and tickets here.
The History Buff
While Columbus' favorite Haunted Statehouse tours won't be taking place this year, there are still ample options for learning the haunted history of Columbus and All Hallows' Eve. On Thursday, Oct. 29, Ohio History Center will be hosting the virtual Boohio Village in which participants will hear about Victorian mourning rituals from Haunted Ohio author Chris Woodyard, watch some fan-favorite Halloween scenes and hear The Legend of Sleepy Hollow. Advance registration is required and more details can be found here.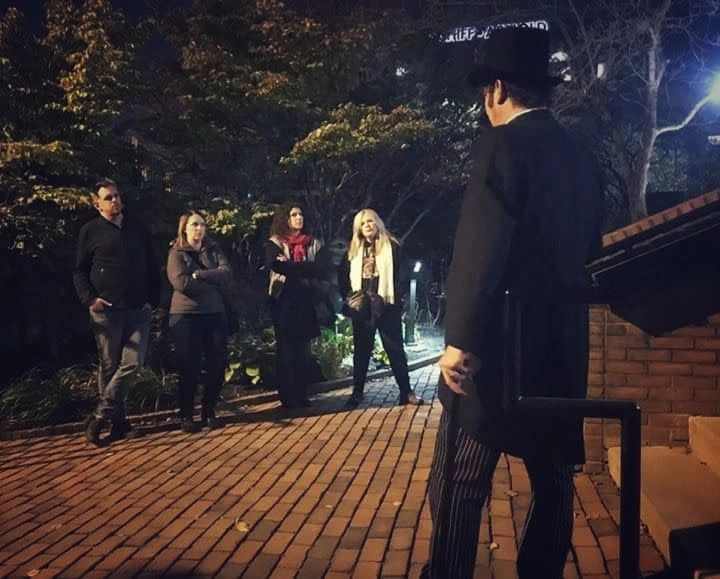 For those looking to get away from the computer, Columbus City Adventures has some wonderful walking tours available in the coming weeks. "History and Haunts of Ft. Hayes" explore the site that for almost 150 years served as an arsenal, recruiting, induction and training center for the military. Tours take place Oct. 17, 23 and 28 at 6:30 p.m. with advance registration required (here), and part of the $25 fee benefits WCBE, central Ohio's original NPR station, which is housed at Ft. Hayes. "Tales of the Arena District" is another great option, during which participants learn the area's long, dark history of crime, scandal, violence and death. Stroll among the remnants of the Ohio Penitentiary, Old North Cemetery, Union Station and much more beginning at 6:30 p.m. on Oct. 16, 24 and 30 and reserve your spot here.
The Ohio Herb Center is also offering "Ghosts of Gahanna" walking tours in which participants hear storytellers share the lore, secrets and spirits of historic Gahanna. Held every Friday in October, each one-hour tour is $20/per person or $200 for a private tour, up to six people. More information can be found here.
The Fashionista
HighBall Halloween is going virtual, but the streamed event will still feature fan favorites such as Nina West, The White Castle Costume Couture Fashion Show, MojoFlo, Virginia West and the West Family, and NBC4's Monica Day and Matt Barnes. Known as the nation's most elaborate costume party, there will also still be competitions for cash prizes as part of the Out of the Closet Virtual Public Costume Contest - so don't keep those costumes tucked away! Taking place actually on Halloween this year, tickets and additional information can be found here.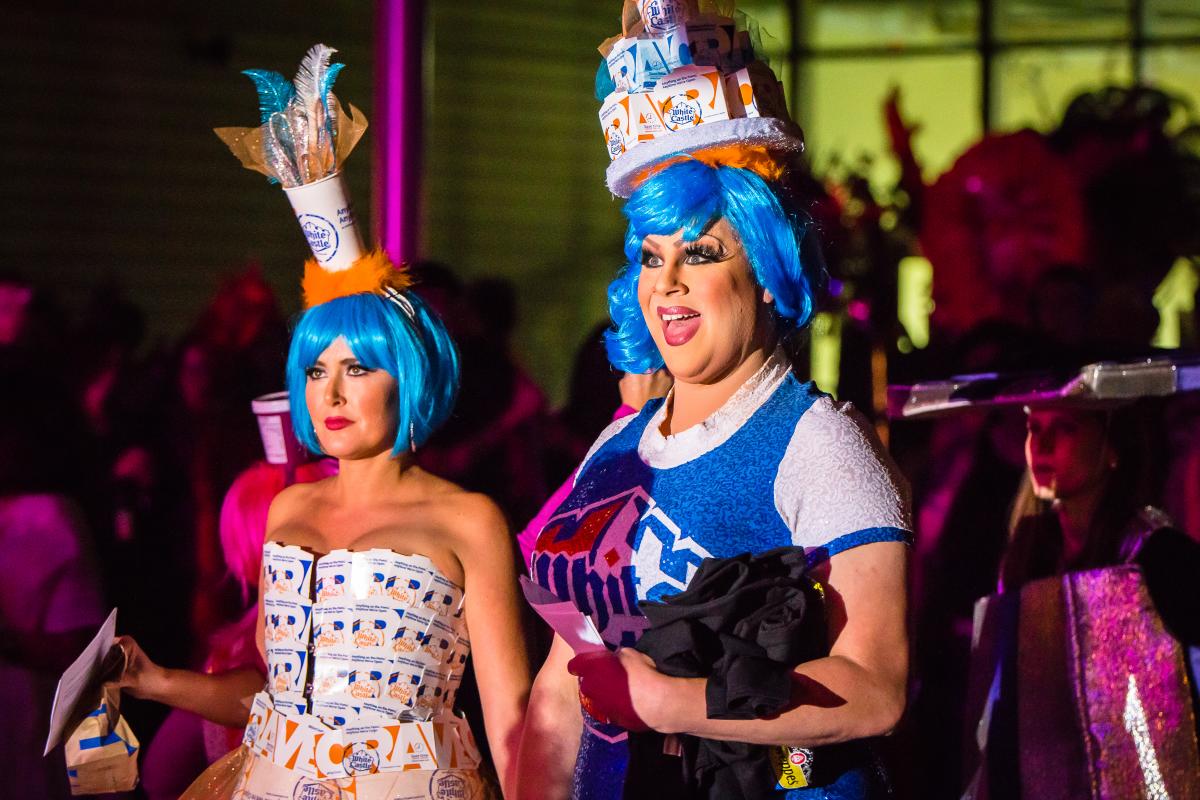 The Haunted House Fanatic
While there are a few haunted houses operating this year in limited capacity, it can be hard to social distance in those oft-crowded spaces. Enter the JDRF Halloween Drive happening Oct. 25 on the CAS Campus. This thrilling Halloween drive thru experience can serve as a hold-over for haunted house lovers as it features a real pirate cove, nostalgic graveyard, Wizard of Oz, Superheroes and former HighBall Halloween couture costume winners. At only $25 per vehicle, all proceeds will benefit JDRF's type 1 diabetes research. Find more details here.
The City of Westerville will also be holding its annul Great Westerville Pumpkin Glow as a drive-thru experience this year. Taking place Oct. 21-25 and Oct. 28-Nov. 1, the experience is only $15/vehicle and while it won't be spooky in the way of a traditional haunted house, it does allow you to be immersed in the spirit of the season. Get more details here.
The Music Lover
As part of their socially distant Westland Drive-in Concert Series, Prime Social Group's popular Haunted Fest is returning to Columbus in this new format on Halloween Night. The event will feature two of EDM's most popular performers NGHTMRE and Ghastly. Tickets for NGHTMRE on Broad Street range from $119-289 and each one admits one standard passenger vehicle (car, truck, SUV) with up to four passengers, with additional passenger tickets being offered for a maximum vehicle capacity of up to six people per vehicle. Get yours here.