Columbus residents and visitors have the thrilling opportunity to view the traveling Marvel: Universe of Super Heroes exhibit right here in Columbus. COSI and Columbus are the fourth stop on the exhibit's nationwide tour, and we can't wait for you to be starstruck and spellbound by this awesome collection! View more information about the exhibit here, or purchase advance tickets here.  
Josh Sarver, VP of experiences and operations at COSI, told us everything you need to know about this Marvelous exhibit – keep reading to hear why he's excited and why you should be sure to check it out! 
Where did this exhibit come from, and how did it land at COSI here in Columbus? 
The Marvel: Universe of Super Heroes exhibition was created in partnership with SC Exhibitions and the Museum of Pop Culture. These exhibitors worked closely with comic scholars, renowned comic writers, and university professors to create a fully formed picture of the Marvel phenomenon.  
The exhibition kicked off in Seattle and has traveled to Philadelphia, Detroit and Chicago before landing in Columbus. Acquisition of this blockbuster opportunity showcases how COSI and Columbus are among the top locations for visitors and experiences that capture the attention of a diverse audience. COSI is pleased to share this exhibition that speaks to creativity, innovation, diversity and much more.  
What's significant about this collection of Marvel history? 
Featuring more than 300 original artifacts, including costumes, props and original artwork from the Marvel universe – much of which has never before been put on public display – the Marvel: Universe of Super Heroes exhibition is certainly world-class and a must-see for Marvel fans young and old.  
The exhibition illuminates all aspects of Marvel's eight-decade history, from iconic characters to the creators who've told the stories, and from the original comic books to the big-screen blockbusters. Nowhere else can you see such a plethora of content that spans the gamut of what has become a part of our culture: a marvelous phenomenon.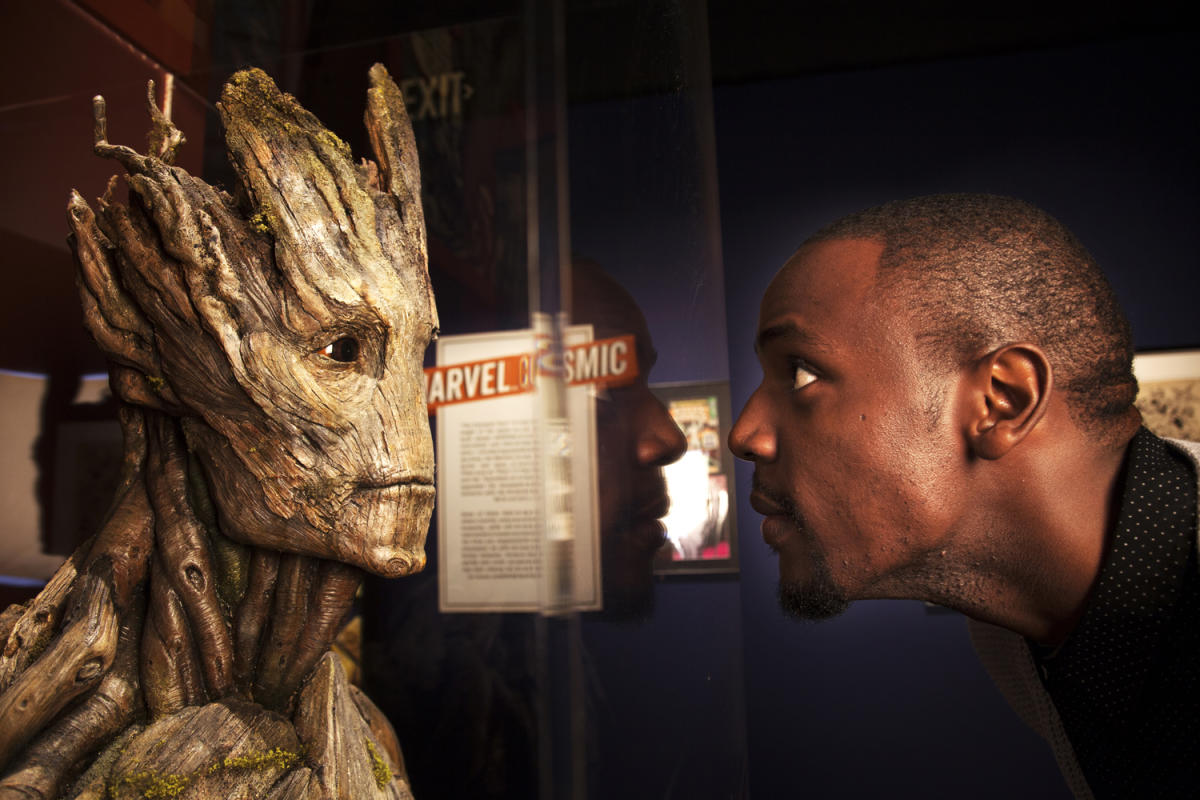 Who should visit this collection?  
Whether you're an avid comic book enthusiast or just a fan of Marvel movies, this exhibition will not disappoint! Combined with the unique experiences that the exhibition provides, like creative storytelling and immersive areas, the exhibition is engaging for all audiences.  
How would you describe this exhibit in just a few words?  
Fun…engaging...immersive…and Marvelous.  
In all seriousness, the Marvel: Universe of Super Heroes exhibition is a thrilling experience showcasing the creative storytellers, comics, and films that highlight the hero in all of us.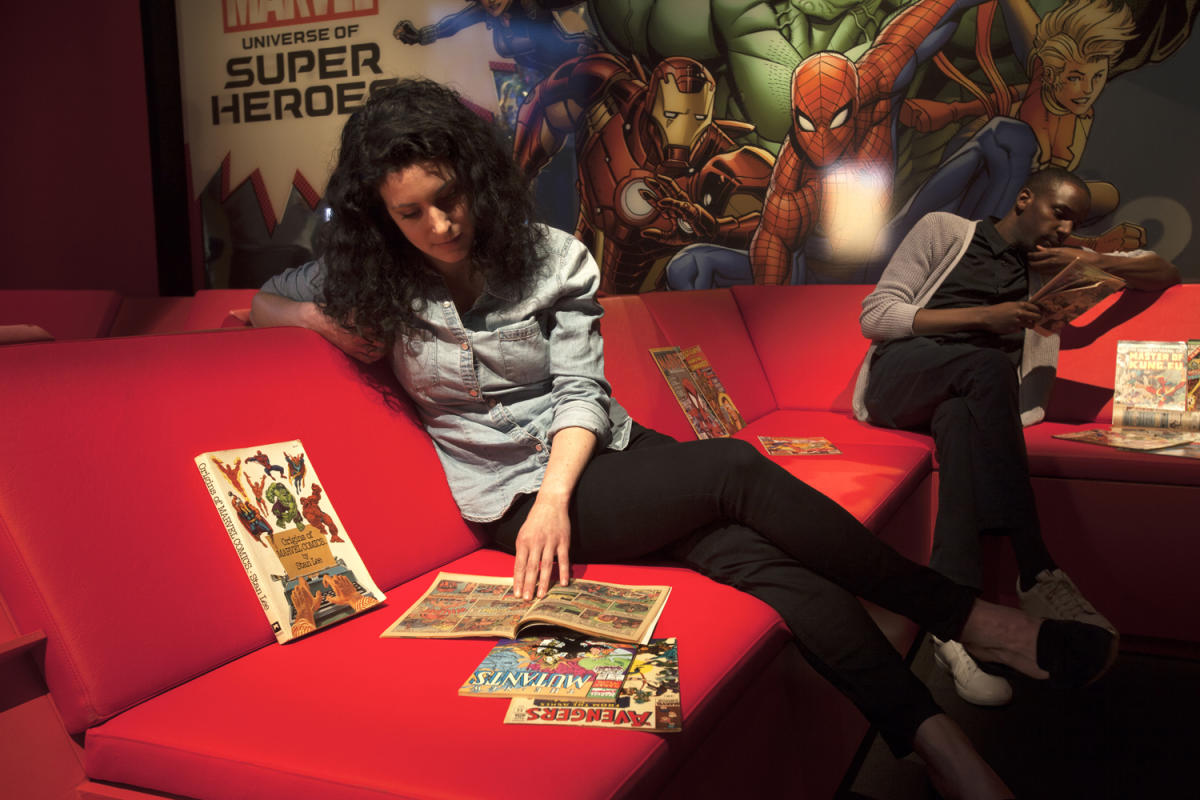 What do you hope exhibit visitors gain from seeing this collection? 
Through the Marvel: Universe of Super Heroes exhibition, we hope that guests can become immersed in the content, inspired by the stories, and enabled to visualize how personal strengths create heroes in all of us.  
Share your mighty memories with us using #LiveForwardCbus.