The countdown is on! School is almost out and summer is just right around the corner. Getting out of the house to spend time with friends and family in warmer months doesn't have to break the bank. Check out our recommendations for free summer fun in Columbus below!
Movies
Beer Garden Movie Series
Land-Grant Brewing  | Mondays
Land-Grant's Beer Garden Movie Series kicks off the summer on May 24 featuring a lineup that has a little something for everyone. Call at 313-LG-MOVIE (313-546-6843) to hear the upcoming flick for the week or request to join this private Facebook group for all the details.
Movies by Moonlight
Easton  | Tuesdays in June, 8:45 p.m.
Easton's summer outdoor movie series features favorites for the whole family! Each family unit will be required to sit in a designated social-distancing circle on the town square. Check out the lineup here.
Zoom Drive-In
South Drive-in | June 6, 9:15 p.m.
Join the Wexner Center for the Arts for one of the most beloved family-films ever made - E.T. The Extra-Terrestrial - plus free activities and Jeni's Splendid Ice Creams. RSVP here.
Music
Upper Arlington Music in the Parks
National Church Residence (233 North Bank Dr.) | Mondays, 7 p.m.
Upper Arlington has converted their annual concert series to a safe, socially distant drive-in event. Though the events are free, pre-registration for vehicles is required. Find upcoming events and registration information here.
Easton Unplugged
Easton | Thursdays, 6 p.m.
Enjoy Easton's new acoustic concert series on The Yard in the lifestyle center's newest district, located near Forbidden Root, The Beeline Bar and more. Line-ups and more information can be found here.
Land-Grant Brewing Music Series
Land-Grant Brewing | Thursdays, 6 p.m. and Sundays, 3:30 p.m.
Head over to Land-Grant's Beer Garden to hear local artists every Thursday evening and Sunday afternoon, weather permitting. Check out upcoming performances here.
Live @ Polaris
Polaris Fashion Place  | Thursdays, 6:45 p.m.
From June 3 – Aug. 26, enjoy live music at the parking lot near the flag poles at the main entrance of Polaris Fashion Place.  Find the full concert series lineup here.
Franklinton Fridays Music Series
Land-Grant Brewing | Second Friday of the Month, May - Sept.
In partnership with the Franklinton Arts District, Land-Grant is home to the 2021 Franklinton Fridays Music Series (FFMS), featuring live music on the Beer Garden stage. In conjunction with Franklinton Fridays, these FFMS shows will be free to the public and will showcase a variety of talented local musical and visual artists. In addition to the opening and headlining musical acts, each concert will also feature special performances of songs created by young students from local non-profit We Amplify Voices (WAV).
In addition to hosting local live music, Land-Grant will be releasing a new Benefit Beer featuring the artwork of a local artist on every Franklinton Friday. Each month, a different local artist will create a design – inspired by the upcoming headlining musical act – that will be featured on a concert poster and the beer label of one of their Experimental Series brews. Single cans and six-packs of these limited edition Benefit Beers will be available exclusively at Land-Grant, with proceeds from their sales going back into our community to support the art and artists of the Franklinton Arts District.
Music on the Lawn
Grandview Heights Public Library | Tuesdays in August, 7-8 p.m.
Grandview's Music on the Lawn series is back for its 35th season of free music ranging from funk, folk, blues and soul. Each week will also offer a different food truck courtesy of the Central Ohio Food Truck Association, purchases from which will partially benefit the library. Find the full line-up of music and food here.
Free Summer Concerts
Columbus Commons | Saturdays, Aug. 6 - Sept. 2
Free summer concerts are back at The Columbus Commons, featuring local favorites The Navigators, The Deal Breakers, Popgun and MojoFlo. Food and beverage vendors open at 6 p.m. with music beginning at 7 p.m. Find out more information, including parking and permissible items, here.
Fitness
Fitness at the Commons
Columbus Commons | Wednesdays, 5:15 & 6:30
Each Wednesday from June 2 to Sept. 29, there will be free fitness classes at the Columbus Commons thanks to United Healthcare. The evening will start with Hip Hop and end with Yoga. 
Yoga on the Square
Easton | Fridays, 8:30 a.m.
Start your Fridays off right with a free yoga class on Easton's Town Square, just south of Brio. This introductory class is taught by instructors from Life Time Fitness Easton and open to anyone ages 13 and older on a first-come, first-served basis. Physical distancing will be enforced.
Yoga at the Market
Worthington  | Saturdays
Do good for your mind, body and being by enjoying the benefits of yoga, while visiting the Worthington Farmers Market! Classes are free and open to everyone, regardless of ability.
Outdoors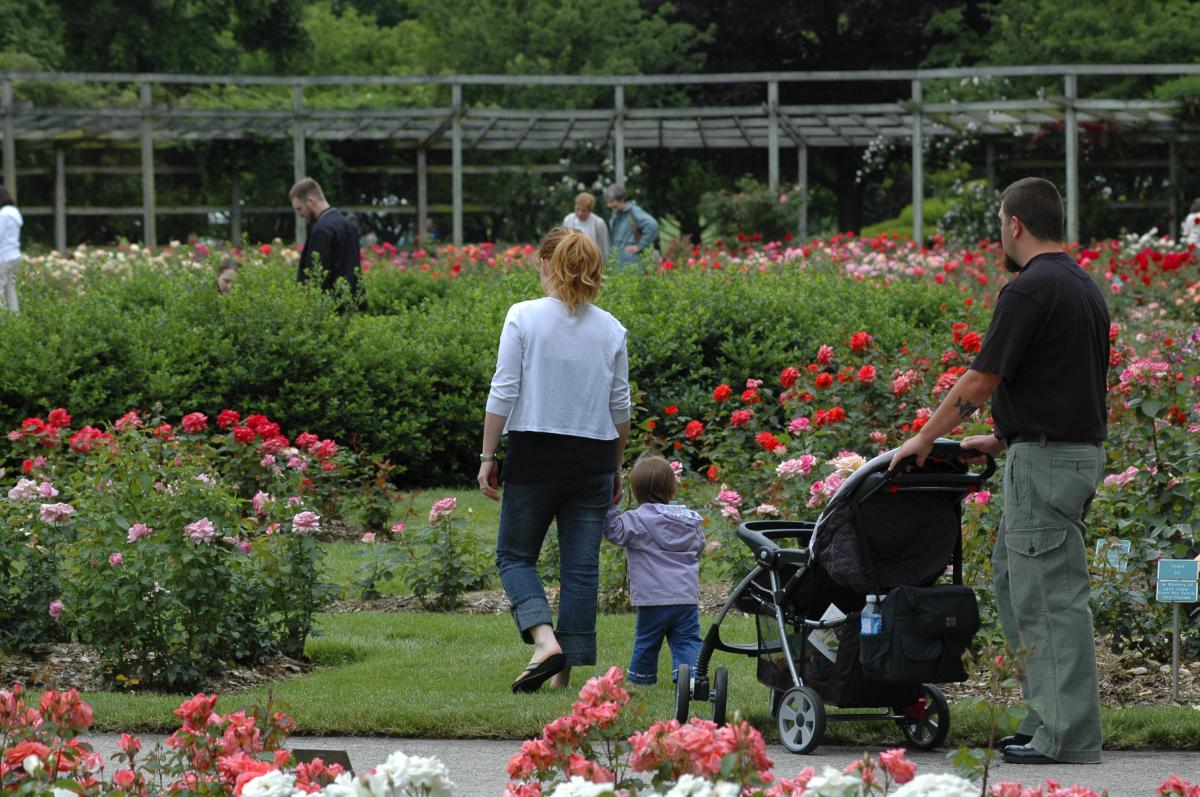 Columbus has ample opportunities for fun in the sun! Get outdoors at any of its many unique metro parks. Here are some of the things to look forward to:
Scioto Audubon Metro Park : Check out the world's largest free outdoor climbing wall or the quarter-mile Columbus Rotary Obstacle Course
Batelle Darby Creek Metro Park : See bison roam freely
Hayden Run Metro Park: Find the 30-foot waterfall nestled in the busy suburb of Dublin
Chadwick Arboretum : Uncover this 60-acre urban oasis on OSU's campus
Topiary Park: Enjoy the world's only topiary recreation of a painting
Park of Roses : Surround yourself with its beauty!
Attractions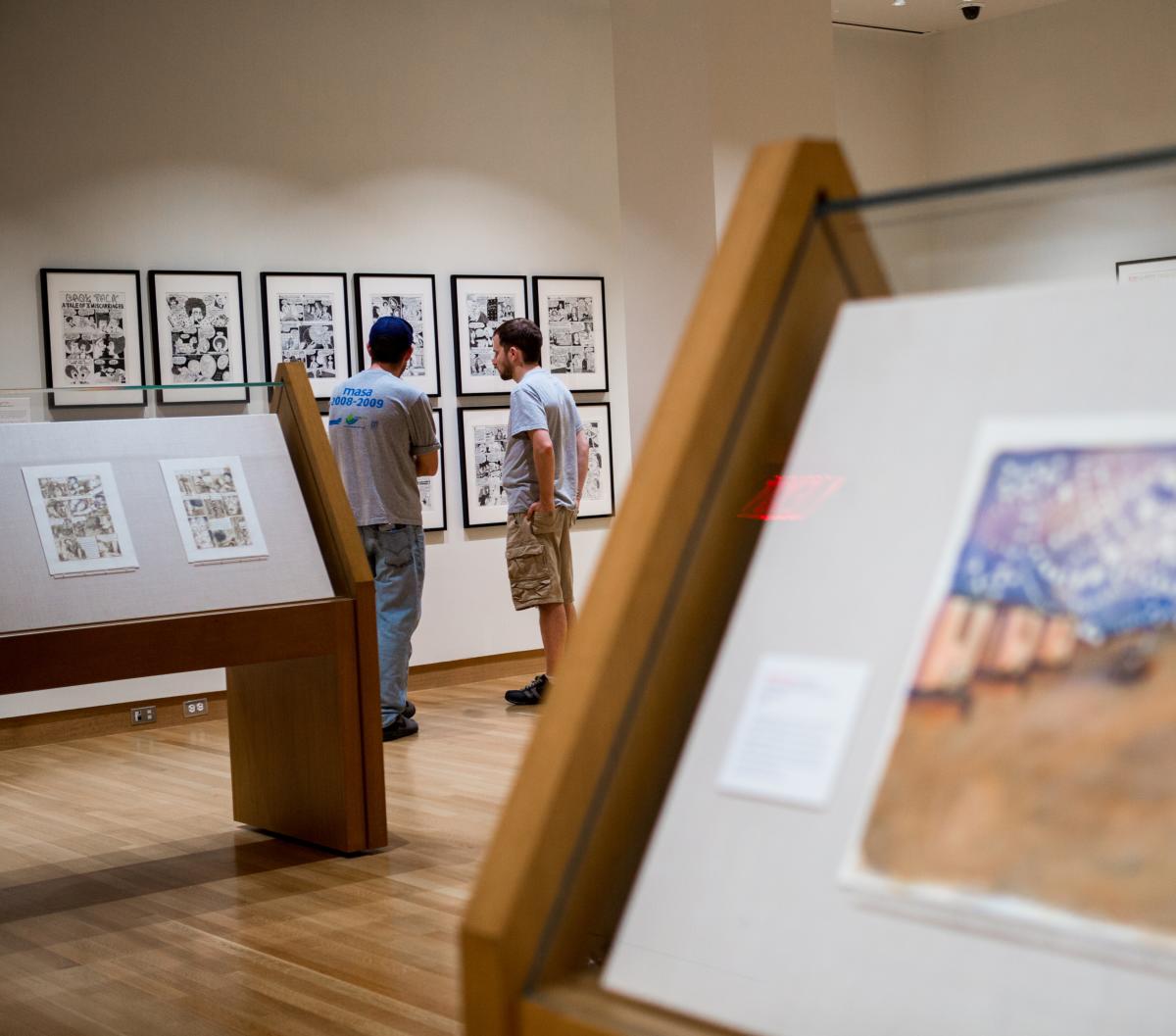 When the rain comes, the fun doesn't have to end. Consider free entry offerings from one of these cultural arts institutions: