It's May, which means it's time for the new volume of the Columbus Ale Trail! Volume five of the Ale Trail launches this month, with passports available at participating breweries, The Ohio Taproom and both Experience Columbus visitors centers.

This past year, central Ohio surpassed 50 breweries in the region, and the Ale Trail showcases a majority of them. Since the trail's launch in 2015, thousands of beer-seekers have traveled to the taprooms, bars and production facilities of the region's hard-working breweries. From light summer lagers to punchy IPAs, big and boozy stouts to mouth-puckering sour beers, everyone – from the hardcore beer aficionado to the most casual fan – will discover something they love along the way.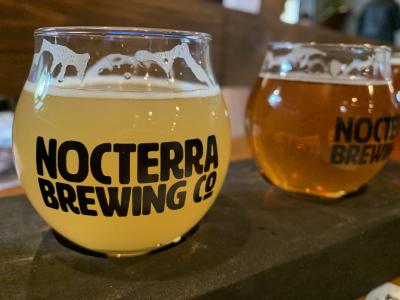 And there's even more to explore in volume five! Take a look at the new crop of Ale Trail members:
Antiques on High (Columbus)
Double Edge Brewing Co. (Lancaster)
Galena Brewing Company (Johnstown)
Nocterra Brewing Co. (Powell)
Nostalgia Brewing Co. (Gahanna)
Old Dog Alehouse & Brewery (Delaware)
Olentangy River Brewing Company (Lewis Center)
Outerbelt Brewing (Carroll)
Parsons North Brewing Company (Columbus)
Somewhere in Particular Brewing (Columbus)
2 Tones Brewing Co. (Whitehall)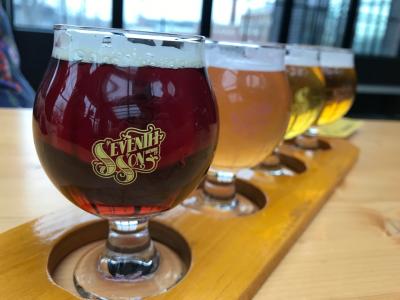 To participate in the Ale Trail, simply take your passport to participating breweries, order a beer or two and have your passport stamped. Visit four breweries on the trail and earn an Ale Trail glass. Visit 23 and you get a custom-designed bottle opener. Visit all 46 and you receive a locally designed and printed piece of art. All volume five stamps and awards must be collected by May 1, 2020.
Visit cbusaletrail.com for a complete listing of breweries. And as you journey down the Ale Trail, use #cbusaletrail to share your social media posts!