This post is presented by Easton, which is celebrating its 20th anniversary in 2019. With more than 28 million visitors per year, Easton is the Midwest's premier shopping, dining and entertainment destination featuring nearly 300 best-in-class retailers alongside Columbus' most exciting dining options, Ohio's largest movie theater, a world-class comedy club, and pedestrian-friendly open-air town squares, fountains and parks. A $500 million expansion is underway bringing 16 more acres of retail, dining and hotels.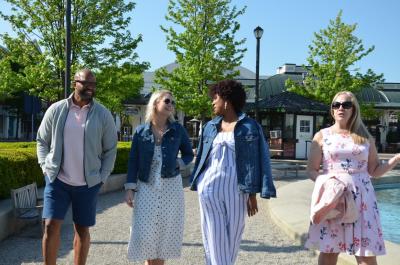 With the Memorial Tournament presented by Nationwide on the horizon, so is summer fashion. Late May can be a bit trickier in terms of weather, as we are never 100% certain if we'll have rain and humidity or just blazing heat from the summer sun. When it comes to prepping your outfit(s) for the tourney, Team Wardrobe Therapy believes in being prepared for all the weather possibilities, which will allow you to be tourney chic without skipping a beat!
There are three essential categories we encourage you to focus on as you begin finalizing your looks: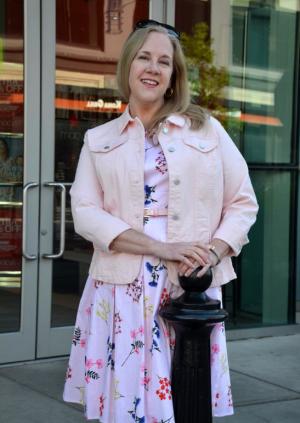 1. LAYERS + FABRICATIONS- While we are all thankful for those 15 days forecasts, we are still never 100% sure of the weather until she arrives. Because of mother nature's unpredictability, it's important to layer and consider your fabrications.
When it comes to layers, think about a chic tank paired back to a classic white button (left open). Or a darling dress paired with a denim jacket.
In terms of fabrication, you want things that are breathable, lightweight, sweat-resistant and/or wrinkle resistant. Shopping with these elements in mind will ensure that you remain stylish, despite the circumstances of the weather!
Shops at Easton: Nordstrom, Madewell, Tommy Bahama, Marine Layer, J. Crew, Untuck It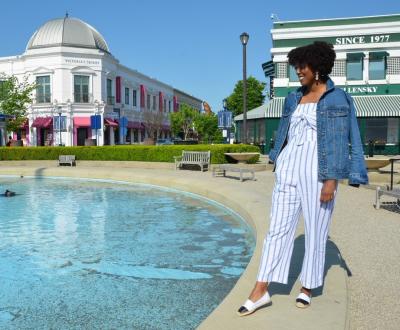 2. FOOTWEAR- Your choice in footwear for the Memorial Tournament should be a high priority! Lots and lots of walking.  Without question, you want stylish comfort. The idea of a sneaker remains a huge trend with lots of possibilities. You can do anything from a chic lace-up to a cool slip-on sneaker.
If a sneaker isn't your speed, a causal flat or loafer is also a good option. And for the ladies, you can also do an espadrille!
Shops at Easton: Nordstrom and Macy's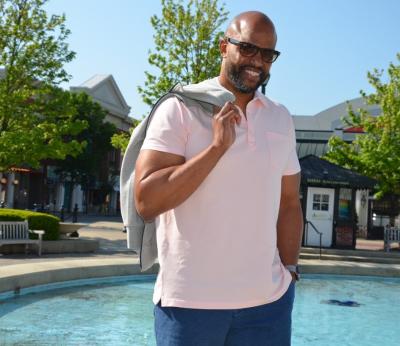 3. SUN WEAR- No outdoor look is complete without a touch of sun wear! Not only is sun wear practical, but it's a great way to pull your look together and show your style personality. Pick a hat or sunglasses, or do both.
Shops at Easton: Sunglass Hut, Madewell, Banana Republic, Nordstrom, J. Crew
For more Memorial Tournament style inspiration, visit these posts.
To learn more about personal shopping, wardrobe consulting, and outfitting services, visit Wardrobe Therapy.