Columbus' breakfast scene is always growing and changing! Let's take a look at the newest openings in breakfast, brunch, coffee and donuts.
This new pub features English fare in a cozy atmosphere in Merion Village. "Geordie" is a term for the people and dialect of the Tyneside region of England, from where chef Glen Hall-Jones hails. The Saturday and Sunday brunch menus differ, but both offer hearty breakfast fare. Saturday includes corned beef hash, chicken and waffles, biscuits & gravy and omelets. Sunday adds quiche Lorraine, pancakes, pork chops, eggs and of course: a full English breakfast!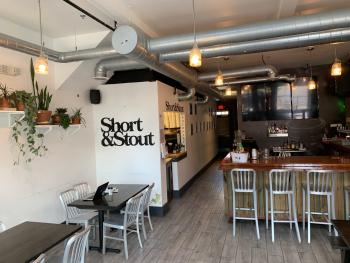 Short & Stout Kitchen
Short & Stout took up residence inside The Daily Growler in German Village, offering the perfect complement to a pint of beer. The kitchen serves breakfast daily from 9:30 a.m. to 2 p.m., with a creative menu like breakfast poutine, sandwiches, carne asada hash, breakfast tacos, avocado toast, plus a full range of coffee drinks using Roosevelt Coffee Roasters.
This Gay Street cafe was recently created out of two separate businesses, a coffee shop and a bistro. They offer the full range of coffee drinks, tea, freshly baked pastries and more substantial breakfasts, including a full English!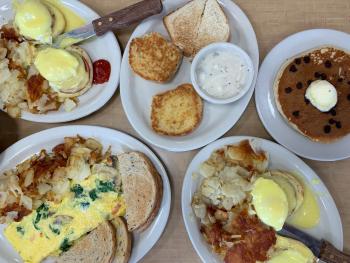 George's Linworth Diner
George Cela, owner of the much-loved Beechwold Diner, opened a second location in Linworth, serving up the same great diner breakfasts: hotcakes, omelets, French toast, steak and eggs.
Coffee Connections has added two locations recently, including one in Hilliard and one in the Gateway. They roast coffee and serve hot and cold brews, espresso drinks, pour overs, tea and fresh pastries.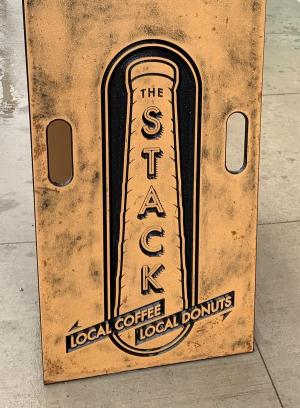 The Stack on Lane
The Stack is a collaboration between the owners of Lil Donut Factory and The Coffee Mess. Situated on Lane Avenue directly across from Ohio State's campus, they serve up – you guessed it – coffee and donuts! Follow them on social media to learn which donuts they're offering daily.
Columbus can always use more wonderful donuts, and Donna's Delicious Dozen has opened up shop in Gahanna. They fry up one base type of donut, then let you get creative with the toppings. Build your own donut, or choose from Donna's favorites, like The S'more, PB Chocolate Cup, Strawberry Cheese Cake or Cinnamon Roll Crunch.