Finding (and making) great food is the expertise of top chef contestant and Columbus native, Avishar Barua. According to Avishar, an outing to a new international restaurant can lead to deeper connection and inspiring conversation - and there are endless restaurants to explore in Columbus.
When you live for spice, you find that some of the best international dining locales are located off the beaten path. We asked Avishar the places he frequents for a great meal; here's what he said (foodies, take note!):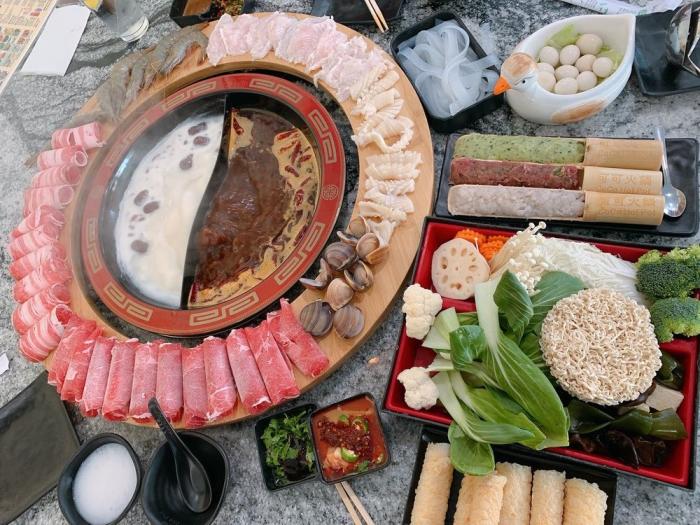 Coco Hot Pot from Yelper, HyeRim H. 
Coco Hot Pot  
You may have heard of the "hot pot" trend taking the restaurant industry by storm, but did you know you can enjoy this new way of participatory dining right here in Columbus? Coco Hot Pot is a Chinese restaurant serving a wide array of fine traditional Chinese dishes and incorporating the "hot pot" trend, allowing diners to boil their own dish right at their table. You can also find your favorite Chinese dishes on the menu that will have you coming back for more. 
Coco Hot Pot is located at 743 Bethel Road, Columbus, OH 43214. Learn more here.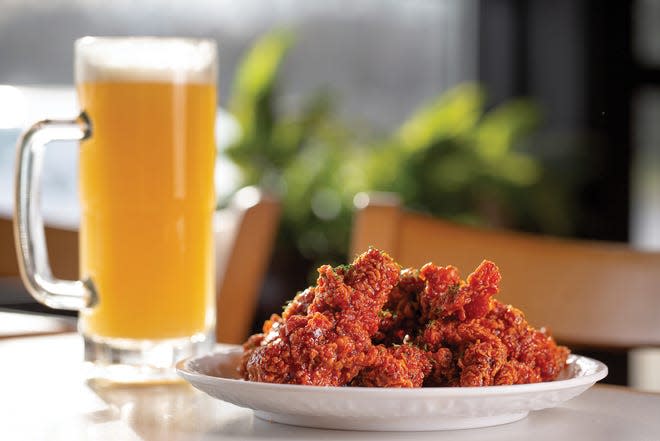 Red Hot Pepper Chicken from CM Chicken, Tim Johnson/Columbus Monthly
CM Chicken 
Korean-style chicken has landed in Columbus and you have to try it! At CM (short for Choong Man) Chicken, enjoy classic, "snow" onion, or twice-fried chicken with sauces ranging from mild to spicy. If you've never had Korean chicken before, this is the place to start.
CM Chicken is located at 1132 W Henderson Rd, Columbus, OH 43220. Learn more here.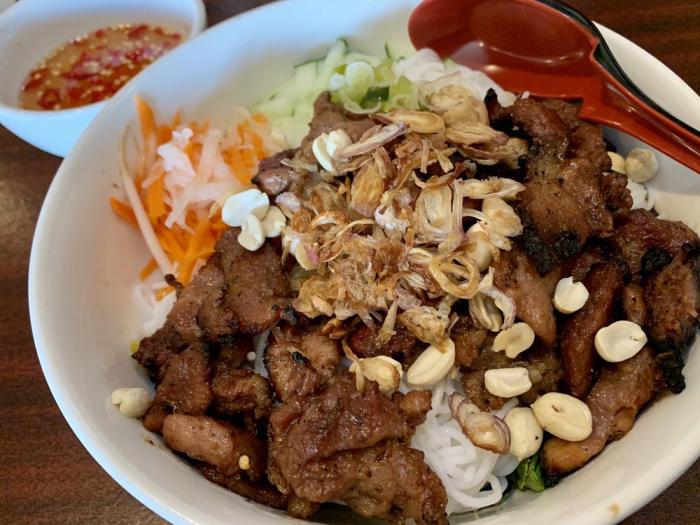 Pho Q Nha, Yelper John M.
Pho Q Nha Vietnamese Restaurant 
Tucked away off of Dublin Granville Rd. and Cleveland Ave., Pho Q Nha serves up traditional homestyle Vietnamese pho or noodles, vegetables, and protein or tofu served over warm broth. Try the meatball pho to warm up with fresh spring rolls!
Pho Q Nha is located at 5742 Kathy Run Ln, Columbus, OH 43229. Learn more here.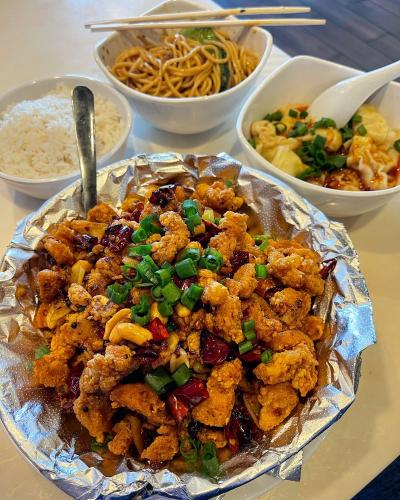 Chongqing Popcorn Chicken, Chilispot Columbus
Chilispot
Serving up traditional, authentic Chinese recipes, Chilispot is a must-taste place in Columbus for foodies. You have to try the Chongqing Popcorn Chicken and Chengdu Dandan Noodles.
Chilispot is located at 1178 Kenny Centre Mall, Columbus, OH 43220. Learn more here.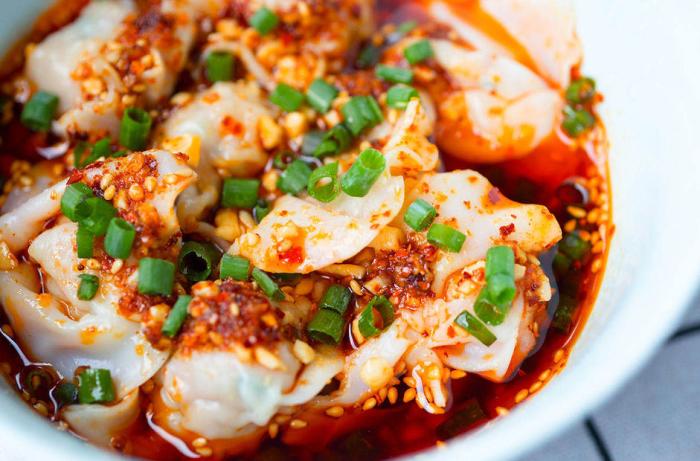 Spicy Wontons from Main Moon
Main Moon
Spice comes to life at Main Moon. Whether you're hunting for generous small bites of authentic Chinese cuisine or you're curious about Avishar's favorites (like their roasted fish and shrimp dishes), flavors like cumin and pickled peppers are sure to bring your taste buds to life. Pro tip: add extra heat to any dish for a full serving of spice!
Main Moon is located at 2173 W Dublin Granville Rd Columbus, OH 43085. Learn more here.