The National Hockey League's (NHL) Columbus Blue Jackets (CBJ) are back in action for their 21st season at Nationwide Arena on Thursday, Oct. 14. A team in the Metropolitan Division, CBJ have a tough course ahead of them as they continue their quest for their first Stanley Cup. Here's what you can expect when attending a hockey game in Columbus.
Before the Game
Be sure to arrive to any CBJ game with plenty of time to spare, as there's so much to do in the Arena District before the puck drops.
There are more than 18,000 parking spots within walking distance of the Arena, but if you're worried you can always reserve a spot in advance. Find out how and get information on ride share drop offs here.
The Arena District operates a DORA, or designated outdoor refreshment area, three hours before each game, allowing you to enjoy alcoholic beverage from area bars while strolling within a specified area. Check it out here. On occasion, the Jackets will host plaza parties prior to the games, which include additional vendors and fun activities, as well as players walking in via the "Blue Carpet." See what you can expect on opening night here.
If you're looking for a place to settle, here are our recommendations:
If you don't have any Jackets gear, be sure to suit up with one of these local retailers!
At the Arena
Entry
Doors open one hour prior to the start of the game. Please note that all tickets are mobile, so if you have any concerns about connectivity, be sure to add tickets to an Apple Wallet or Google Pay in advance. If you don't have a smart phone, take your confirmation email to the box office for assistance.
Also be advised that Nationwide Arena has a "no bag" policy, which prohibits any bags larger than 8"x5"x1", with the exception of diaper and medical bags. All children over the age of 2 are expected to have a ticket, and guests ages 3+ are asked to wear a mask while in the facility. Sensory packs are available to be picked up at guest services at any time throughout the night if needed. 
Before the game is a great time to walk around and get photos with your friends and family!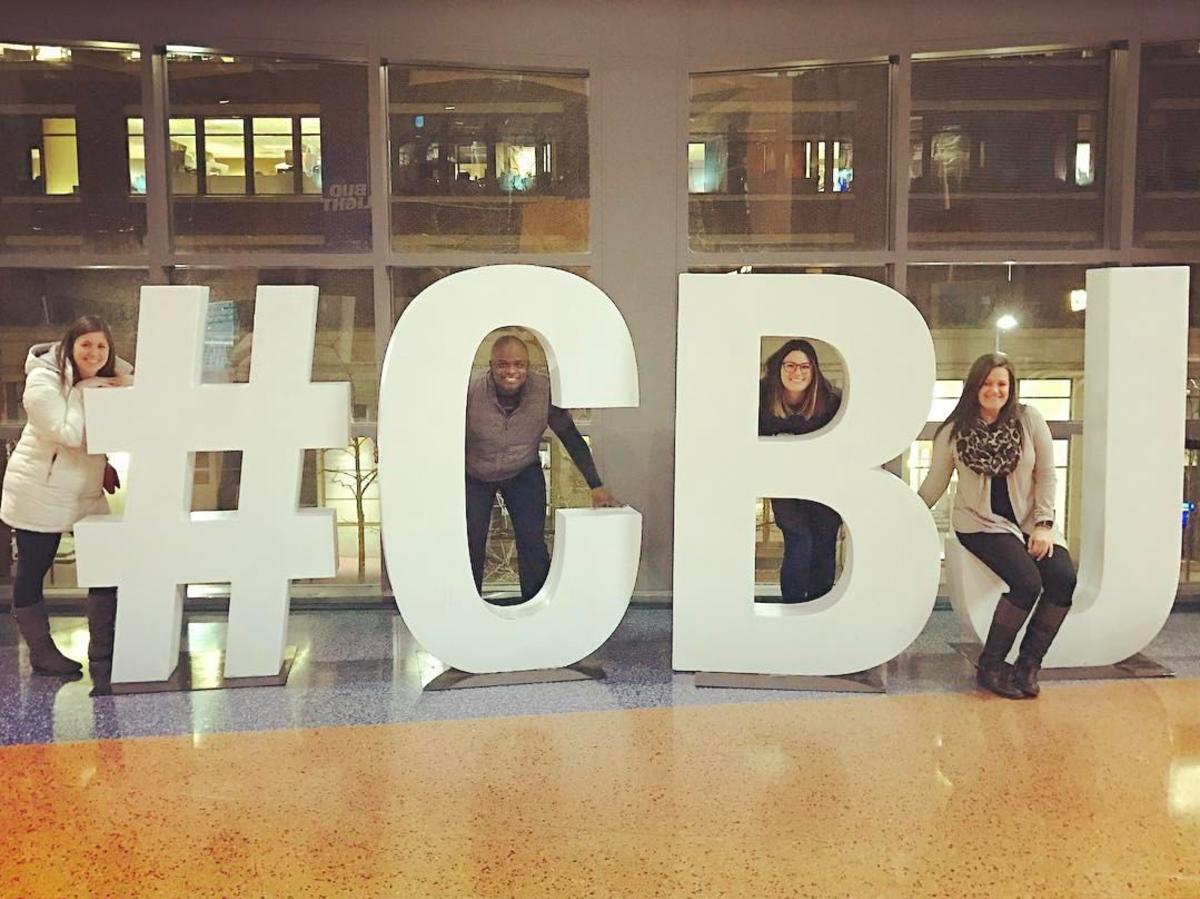 Beverages
The official beer of the Columbus Blue Jackets is BrewDog's Cannon Blast, an easy-drinking pale ale that pairs perfectly with the action on the ice. This beer was made for the fans and named by the fans, and is available throughout the concession areas. The Front Street Market, right at the entrance from the plaza, has a variety of canned beverages available including both beer and seltzers. If you're a craft beer drinker, Arch City Ales near section 117 is has great craft beer on tap, and the nearby Great Lakes Lounge is a perfect place to meet up with friends seated in other sections between periods. 
IMPORTANT! Nationwide Arena is now a cashless experience.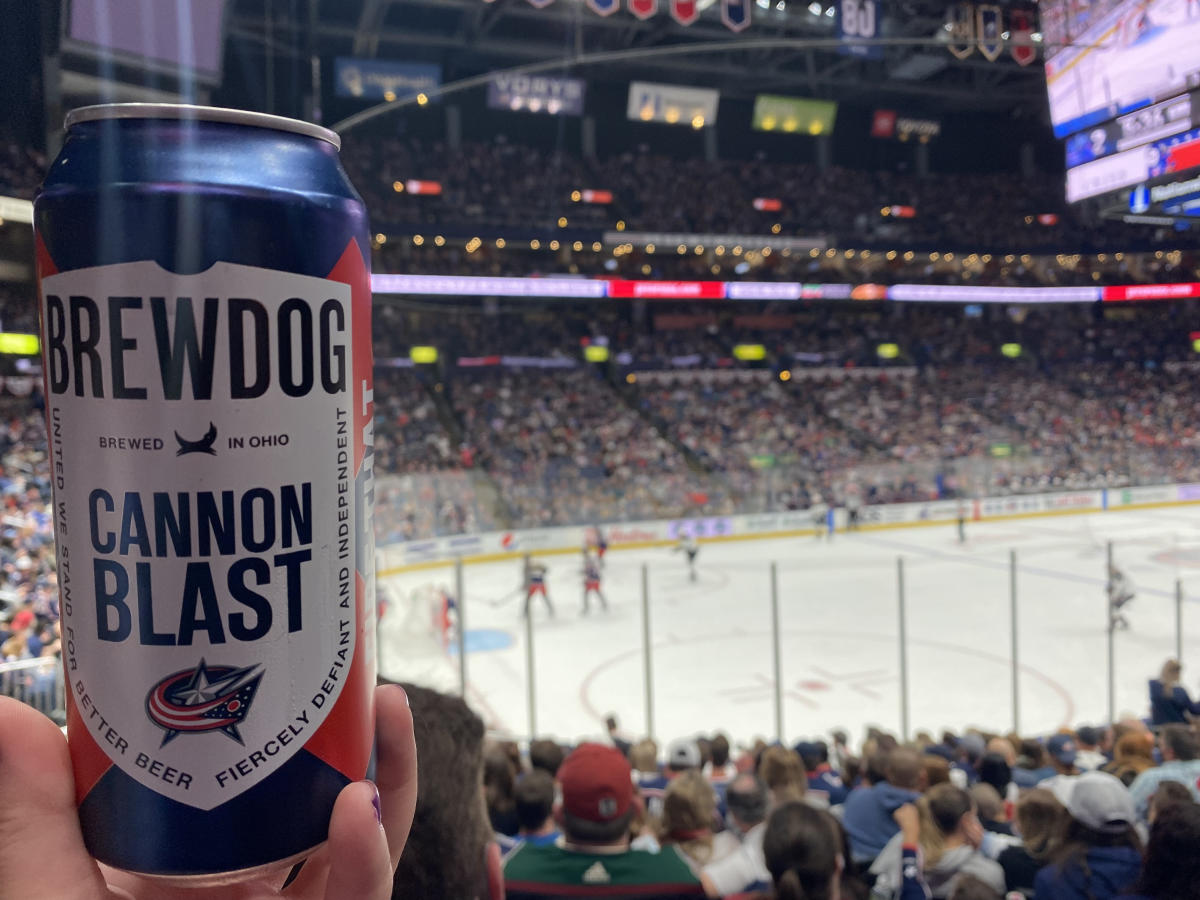 Military Recognition
The Columbus Blue Jackets are named in honor of the fact that many of the blue coats worn by Union soldiers during the Civil War were manufactured in Columbus. For this reason, at each home game, a veteran or active-duty member of the military is honored by the team and fans. Additionally, each time the team scores, a real cannon blast is deployed every time the team scores.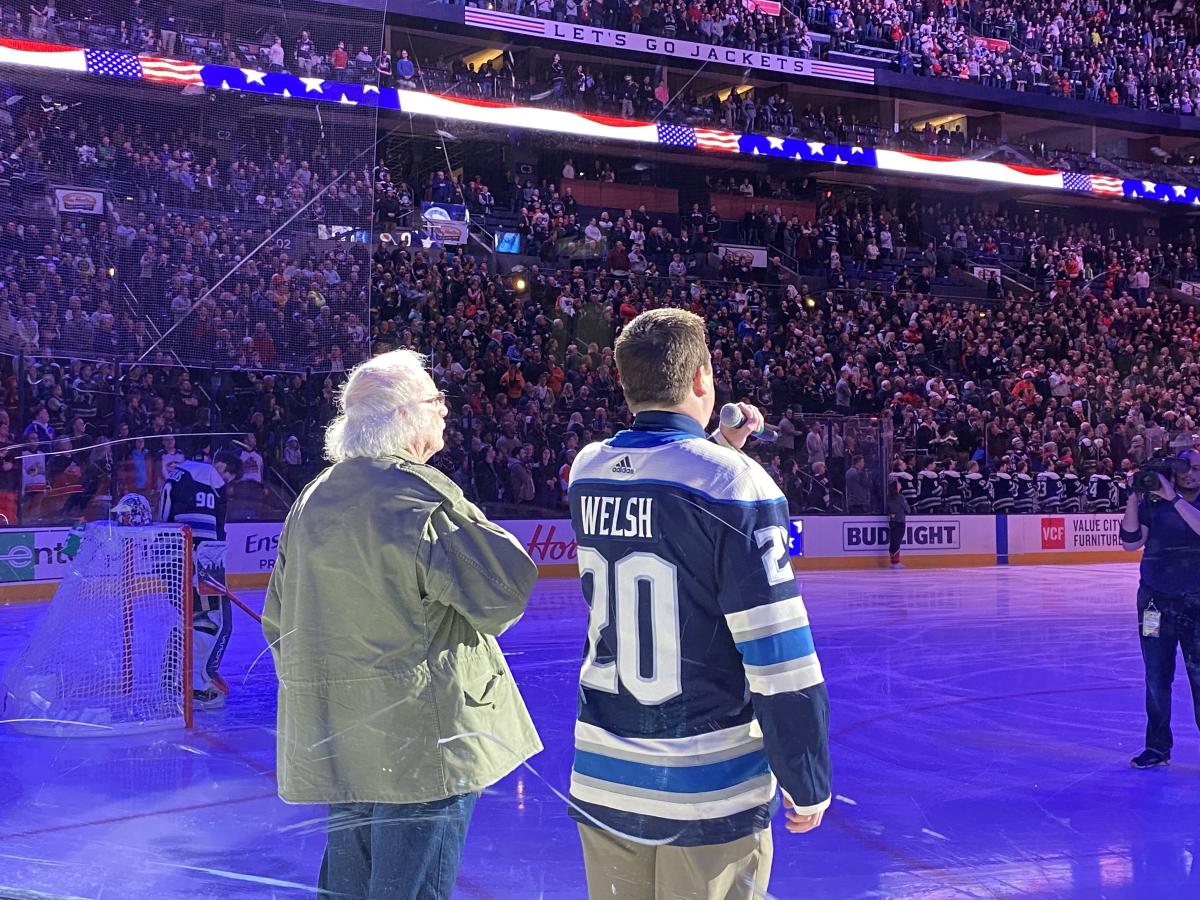 Cheers & Chants
The National Anthem at each game is sung by Leo Welsh, and when he is introduced prior to each performance, it is customary for the fans to yell "LEO!" During player introductions, or good plays throughout the night, you may hear what sounds like booing coming from the CBJ fans. Fear not! This is actually a cheer for CBJ player and team captain: "BOOOOOOOOOOOO-ne Jenner!"
When the Jackets score, in addition to the cannon, fans all sing the "Whoa oh-oh, oh oh oh, oh-oh oh-oh...." refrain to Locksley's "The Whip" to celebrate. Other songs you're likely to hear during the course of a game include "The Hockey Song" and "We Like Pizza." Also, when the Jackets score three or more goals in a home game, fans get a free cup of chili at any central Ohio Roosters location the next day. To celebrate, fans chant "CHILLI!" after the third goal.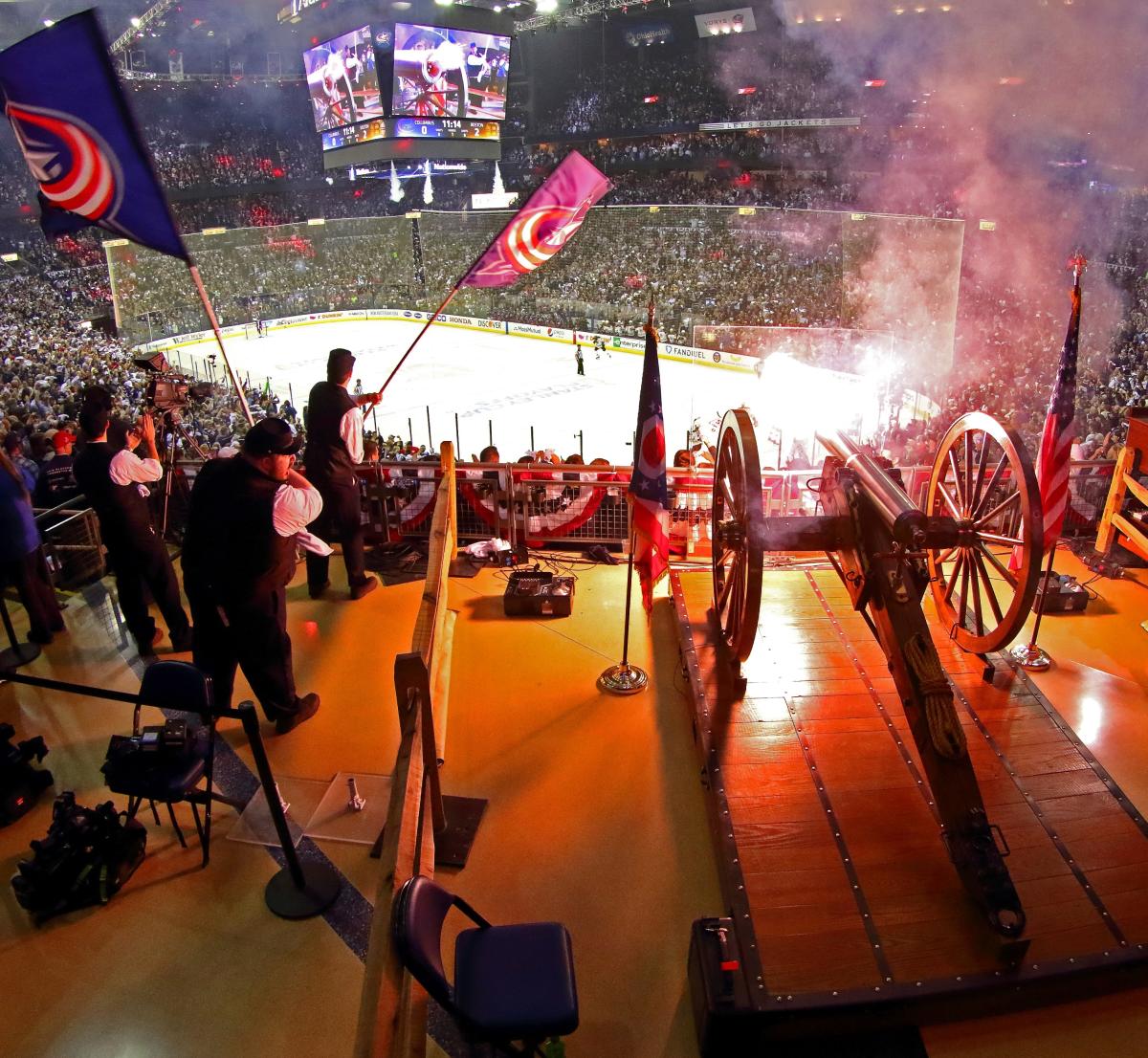 Post-Game
If you're hanging out in the Arena District after the game, you'll soon have a new spot to check out when Howl at the Moon opens on Nov. 5. If you're heading elsewhere, be sure to take your ticket to The Walrus or Pecan Penny's, both on Main Street near Fourth Street downtown, to receive an employee discount of 20% on any food and non-alcoholic beverage purchases for the evening. Check out some other options for nightlife and entertainment here.