The countdown to summer is on and it's time to celebrate National Travel and Tourism Week. Each year Columbus welcomes 42.7 million visitors accounting for $6.6 billion in direct spending and the tourism economy supports 75,000 jobs. During National Travel and Tourism Week, plan your visit to Columbus!
With school almost out and tons of kid-friendly activities, now is the perfect time to explore Columbus with the family. Don't forget to bundle your Columbus attractions tickets and save! Learn more about our packages and shop discounted tickets.
Here is our list of the must-see and must-do activities in Columbus before Memorial Day Weekend.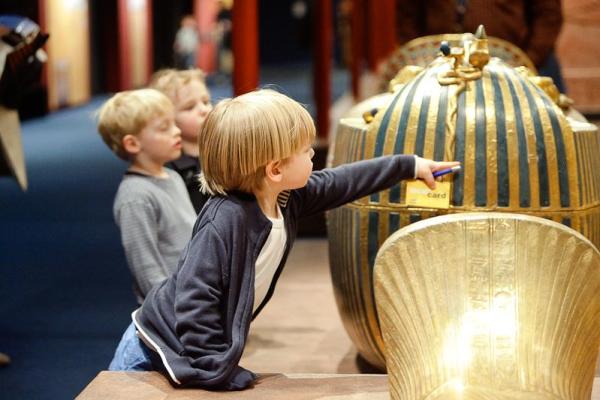 Tutankhamun: His Tomb and Treasures at COSI.
Uncover Ancient History with the King Tut Exhibition at COSI
The best science museum in the country, COSI, has a new traveling exhibition, Tutankhamun: His Tomb and Treasures. Families are invited to explore the archaeology of ancient Egypt and view King Tut's tomb as it was discovered in 1922. With 1,000 objects, graphics, movies and an audio guide, the kids will learn about this historic figure in an exciting and entertaining way. Get tickets and learn more.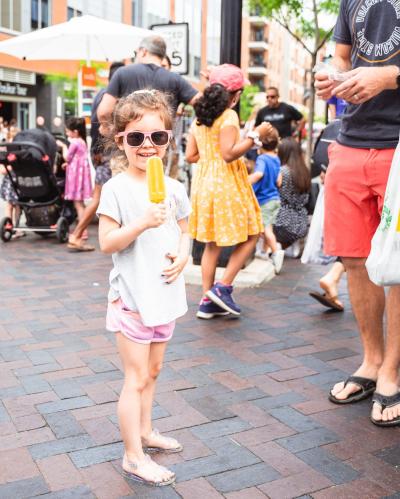 The Dublin Market held Saturday mornings at Bridge Park. Credit The Dublin Market Facebook page.
Shop Local, Fresh Ingredients at Columbus' Farmer's Markets
With the warmer weather comes the return of central Ohio's farmer's markets. One of the many things that makes Columbus such a unique urban destination is the abundant farmland, including an expansive Amish Country, that surrounds the country's 14th largest city, making for some spectacular farmer's markets. No matter what day it is, there's always a morning, or evening market to shop, taste and enjoy in Columbus.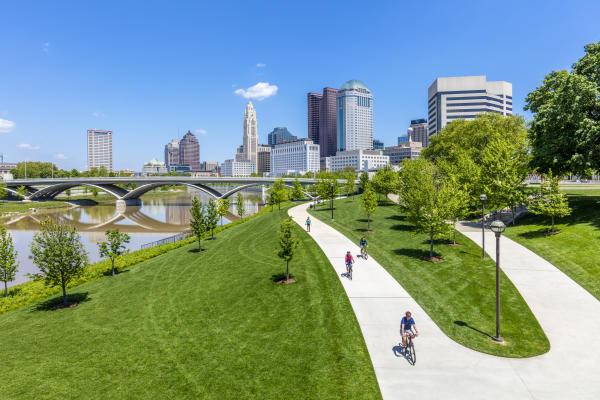 Biking along the Scioto Mile, one of the stops on the Columbus Outdoor Trails Pass. 
Reconnect with Nature with the Columbus Outdoor Trails Pass
Created by a partnership between Experience Columbus and the Mid-Ohio Regional Planning Commission, the Outdoor Trails Pass is the perfect way to enjoy hiking, biking, jogging and even paddling with the family. Check in to each location as you go to be entered to win a gift card to noteworthy Columbus restaurants. With 40+ stops, this trail will help burn some energy and get them outdoors to kick off summer on the right foot.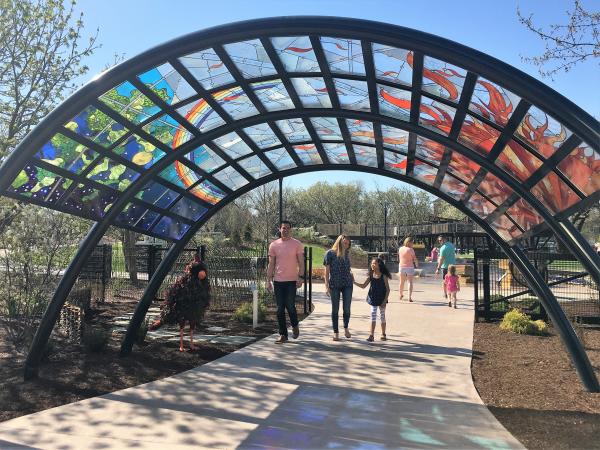 The Children's Garden at Franklin Park Conservatory.
Drop in at Franklin Park Conservatory's Daily Discovery Station
Held in the Children's Garden at Franklin Park Conservatory and Botanical Gardens, these drop-in style activities will get keep your kids learning into the summer! Activities include crafts, experiments and more surrounding a monthly learning theme – May is "April Showers bring May Flowers." Discovery Station activities are included in the price of general admission and run through October 1. Learn more and get tickets here.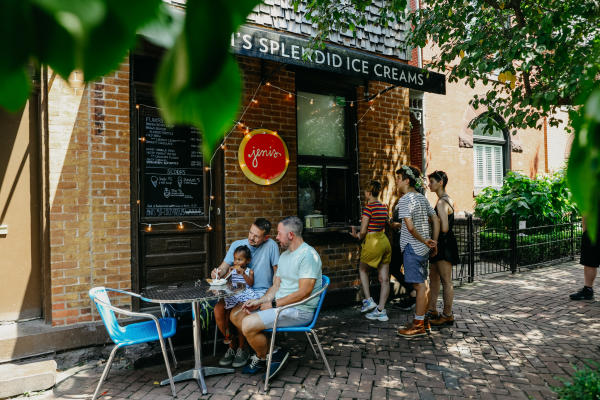 The walk-up window at Jeni's Splendid Ice Creams in German Village.
Savor Summer-y Flavors at Jeni's Splendid Ice Creams
One of the best things about summer is the fresh ingredients and the return of your favorite flavors. Founded in Columbus by Chief Creative Officer, Jeni Britton, Jeni's Splendid Ice Creams has been shaking up the frozen treat business for more than 20 years. With summer on the horizon, Jeni's is running back some fan favorites including, Sweet Cream Biscuits, Peach Jam, Froze and the ever-controversial Everything Bagel. Take the kids to a Columbus-area scoop shop to make their taste buds soar this month and don't forget to sign up for their Splendid Rewards program to rack up some points!
Let the excitement surrounding National Travel and Tourism Week inspire you to get out and explore Columbus in a new way. Don't waste time waiting for summer and live for the moment right now in Ohio's capital city. 
Find more kid-friendly things to do in Columbus and share your memories with us using #LiveForwardCbus.