With evening temperatures dipping below 60, now is the perfect time to bundle up on the couch and enjoy a cross-breeze from the open windows or to post up around a campfire in the backyard. With Columbus' wealth of breweries, distilleries and bars, most of whom have pivoted to offer to-go cocktails and drinks, there's plenty to choose from to support your community this fall.
Wolf's Ridge: Smoked Barley
Wolf's Ridge is putting its beer-roots to work in its Smoke Barley, billed as an "old fashioned riff inspired by a classic smoked lager with notes of smoke, chocolate and spice." Made with bourbon and Islay scotch to really bring out that smokiness, roasted barley and chocolate malt syrup make it a true fall cocktail. To-go drinks at Wolf's Ridge are only available with a food order, so be sure to check out their extensive menu as well!
High Bank Distillery: The Nutty Professor
For teachers and parents alike who have been trying to figure out what the heck has been going on with this school year, The Nutty Professor from High Bank Distillery is for you. Combining rum and homemade marzipan ginger syrup, this promises to hit the spot at the end of a long, confusing day (week/month/year).
Law Bird: Hufflepuff Negroni
Find your inner Susan Bones and mentally escape to Hogwarts with your favorite witches and wizards while sipping the Hufflepuff Negroni from Law Bird. The taste of fall will instantly fill your mouth with apple brandy as the main ingredient. This Brewery District spot started as a swanky cocktail bar but has quickly pivoted to a corner carryout offering a case full of bottled cocktails.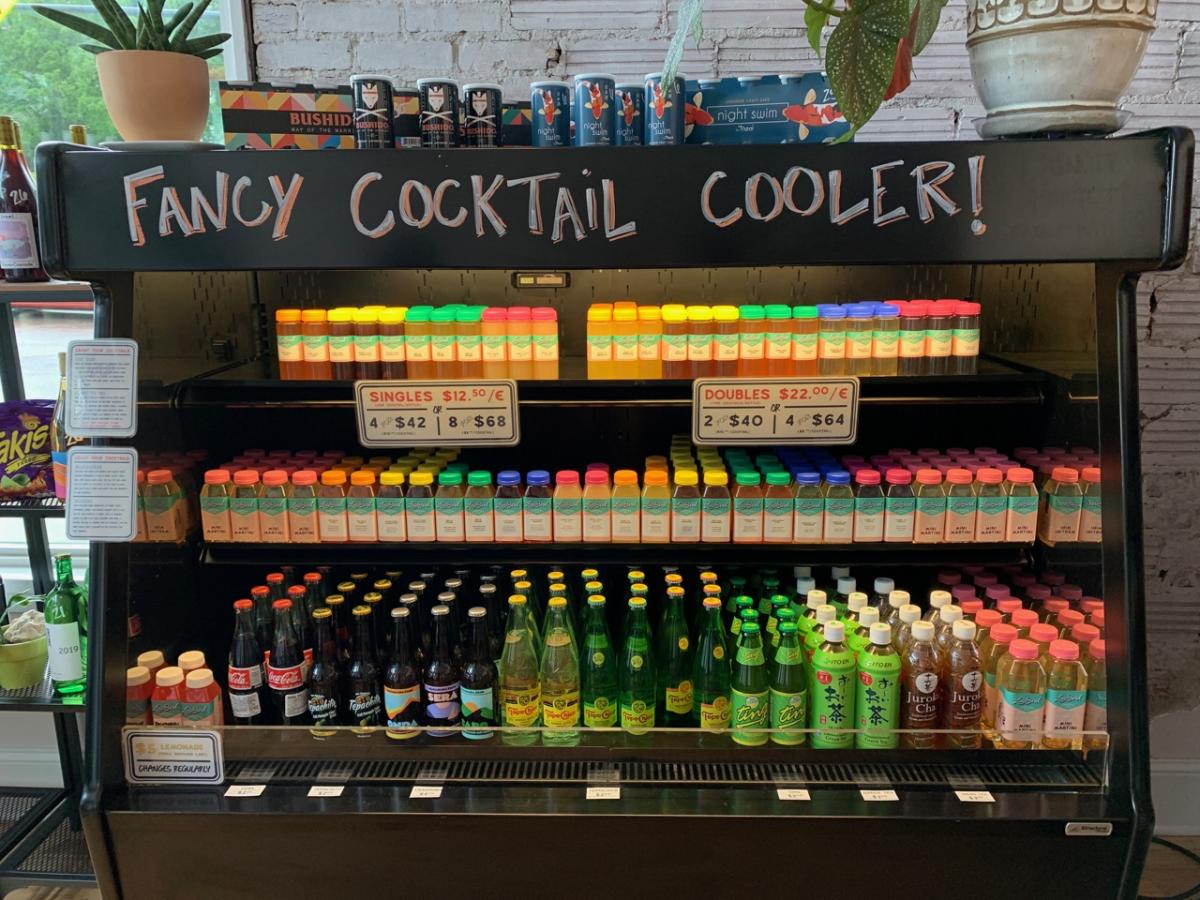 The Market IV: Where's My Lighter?
The Market Italian Village has created a whole new concept to keep carryout exciting. Called The Dairy Dose, they've got the perfect cocktail to warm you up when the temperatures drop with their new 'Where's My Lighter?'. This is a rotating cocktail that promises to always be hot and keep you coming back time and again. 
The Bottle Shop: The Demon Barber of High Street
The Bottle Shop has an extensive list of fall cocktails to go, and our personal favorite is The Demon Barber of High Street if only for its name. While the cocktail bar is closed, these cocktails are available from coolers in the shop in unique packaging that allows them to easily be poured over ice. Sip slowly as it has a double dose of bourbon and keep an eye out for Sweeny Todd in the coming weeks!

Brothers Drake Apple Pie Takeover
Brothers Drake Apple Pie Mead is the perfect Ohio-crafted beverage for every occasion this fall! Brewed with raw Ohio wildflower honey and fresh pressed Ohio cider apples and spiced with organic cinnamon, clove and nutmeg, it is perfect pairing for robust dishes, great alongside or mixed with local spirits or on its own as a readymade spiced mead. Mead-lovers can receive 10% off case purchases both in store or online with the code APPLEPIE.
Watershed Barrel Strength Bourbon
Watershed recently released a Barrel Strength Bourbon to commemorate 10 years of independent distilling in Columbus. This limited release anniversary expression is the first time the distillery has bottled anything at barrel strength, and it spent six years aging before finishing in spent apple brandy barrels. According to Watershed Distillery CEO Greg Lehman, the expression is "rich on the nose, balanced on the palate.  Bourbon aficionados can expect "aromas of baked apples and toasted almonds with flavors of warm baking spices, dark fruit and caramel and ends with a crisp red apple finish and medium mouthfeel." No need to get fancy with this one, it's best enjoyed neat or on the rocks. Retailing for around $70, Watershed's Barrel Strength Bourbon can be purchased at Watershed's Distillery near Grandview or anywhere Watershed spirits are sold.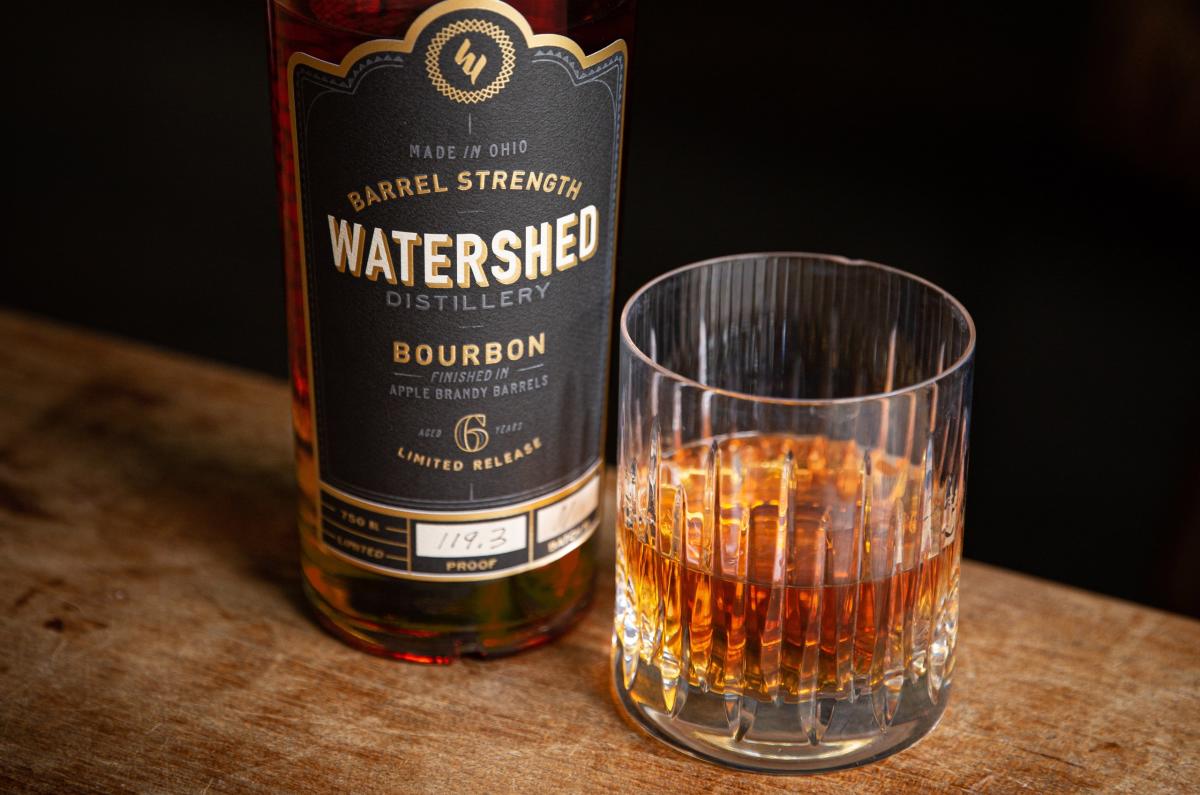 Middle West Spirits: Maple Sour
If you prefer to make drinks yourself, or are practicing your skills as a quarantine project, check out Middle West Spirits' Maple Sour. All you need to add to MWS' Straight Wheat Whisky is a bit of real maple syrup and a touch of freshly squeezed lime juice.
Herbal Cocktail Trail
Looking for more? The Gahanna Herbal Cocktail Trail is back to celebrate fall with seasonal libations from the "Herb Capital of Ohio." After enjoying these herb-infused seasonal sippers from six locations, participants can bring stamped passport cards to the Gahanna Visitor Center and redeem for a branded t-shirt.