Home to dozens of museums and art galleries and several art districts, Columbus is brimming with ways to experience the arts. In celebration of National Go to an Art Museum Day, celebrated annually on Nov. 9, we spoke with local artist and longtime Columbus College of Art & Design faculty member Tim Rietenbach. Keep reading for his picks on where to experience the arts in the Arch City.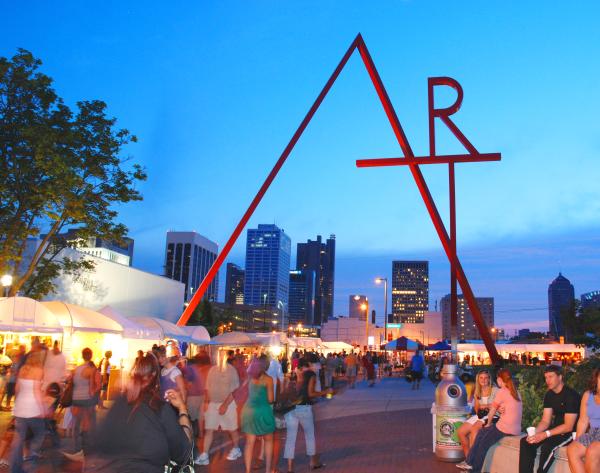 Please note, this list is extensive, though not exhaustive!
 
Where to experience art by local and national artists
Take an arts crawl through Columbus at these galleries and museums that feature a curatorial mix of local and national artists. The Wexner Center for the Arts at The Ohio State University (OSU) is an internationally known contemporary arts center that features rotating exhibitions, an expansive film/video and performing arts series, artists' talks, and a strong education program for high school students, according to Rietenbach.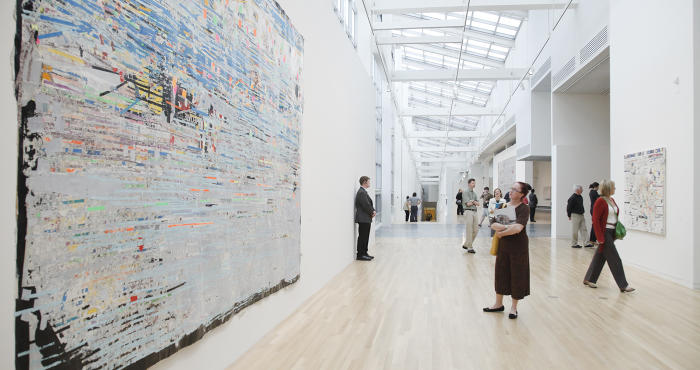 While at OSU, stop by Hopkins Hall Gallery for student and faculty exhibitions. Also connected to OSU but located downtown is Urban Arts Space, which primarily features work by faculty and students and has a history of impressive exhibitions according to Rietenbach. 
For more contemporary and experimental art centered in the heart of an academic environment, head to Columbus College of Art & Design where Rietenbach oversees campus galleries. Beeler Gallery has a 15-year history of featuring international, national and local artists and has an independent curatorial approach. Each spring, student work is spotlighted with BFA and MFA exhibitions.

While you're downtown, Rietenbach recommends checking out the Ohio Art Council's Riffe Gallery to view works by Ohio artists and the Cultural Art Center, which is housed in a historic Armory along the Scioto River and features exhibitions of local and regional artists and provides continuing education classes.

In the Short North Arts District, head to Hammond Harkins Galleries, which Rietenbach says has great openings and is one of Columbus' long-standing commercial galleries. To view an outstanding African sculpture collection, check out The Schumacher Gallery at Capital University. 
Museums that have their own collections
Columbus is home to two collecting institutions, Columbus Museum of Art and Pizzuti Collection, the second location of Columbus Museum of Art. Columbus Museum of Art features a permanent collection, traveling international exhibitions, artist talks, special events and more. Their collection includes late nineteenth and early twentieth-century American and European modern works of art.
In January 2019, the Pizzuti Collection was gifted to CMA, creating the Pizzuti Collection of the Columbus Museum of Art, a second location for the Museum. Founded by Ron and Ann Pizzuti in 2011, the Pizzuti Collection was a nonprofit 501(c)(3) that operated as a museum. The Pizzutis are recognized nationally and internationally for their contemporary art collection and their decades-long passion for supporting global contemporary artists. I Hear America Singing: Contemporary Photography from America is on view until January 22, 2023.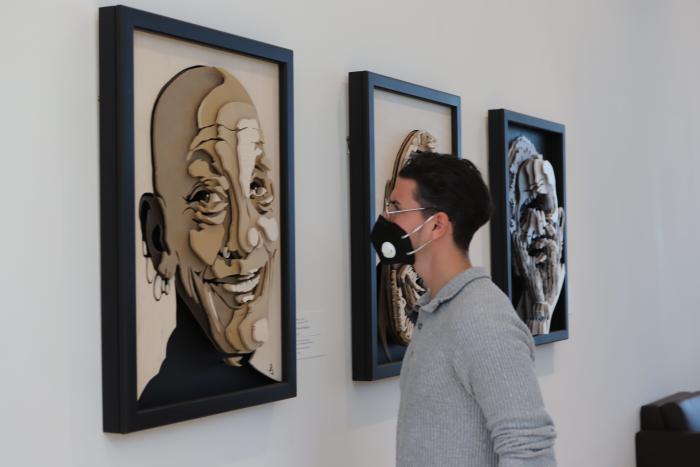 Where to discover emerging artists
Columbus is also home to numerous alternative spaces that serve the emerging artist community, according to Rietenbach. In the Franklinton Arts District, find ROY G BIV Gallery, whose exhibitions aim to increase the public's awareness of the artists' work and enhance the cultural diversity of Central Ohio, and The Vanderelli Room, an exhibition space and social and performance venue. Downtown, head to No Place, which Rietenbach explains was started by a handful of CCAD alumni and has grown into an artist-run gallery that features a range of contemporary visual art.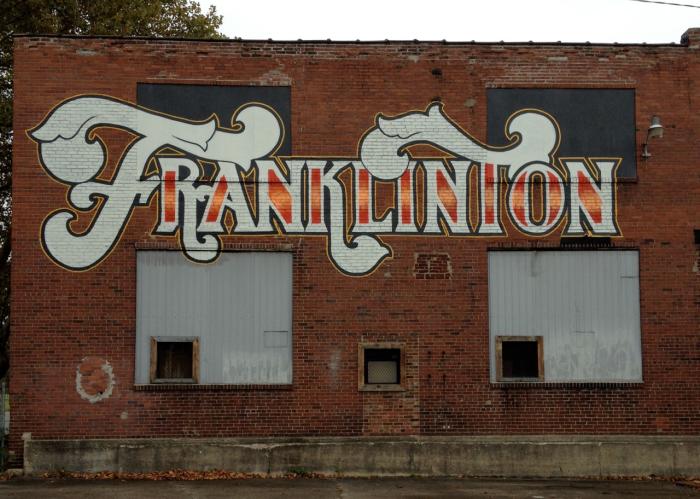 Connected to the live-work artist community Milo Arts, 934 Gallery presents publicly accessible art and has an expansive outdoor gallery featuring more than 40 murals. Also connected to a living and studio space is Skylab Gallery, which serves many students and alumni of CCAD and OSU.
Finally, Rietenbach recommends viewing the annual Young Hearts exhibition at Sean Christopher Gallery to discover rising artists and heading to Dream Clinic to experience a unique contemporary project space in a garage studio.
Find even more art galleries here and visual arts events here.