Columbus' Pelotonia is back for an in person ride weekend this year, Aug. 6-8. For those who don't know, the Pelotonia community centers around One Goal and one mission: to accelerate funding for innovative cancer research. Throughout the weekend, more than 10,000 participants enjoy cycling, entertainment and volunteering, all in celebration of the money they've been raising in recent months.
The main event is the first ride day, Aug. 7, through downtown Columbus, and the riders need our community there to cheer them on as they take to the streets! If you're not sure how any of this works, we teamed up with the Pelotonia team to put together the ultimate spectator guide to race day.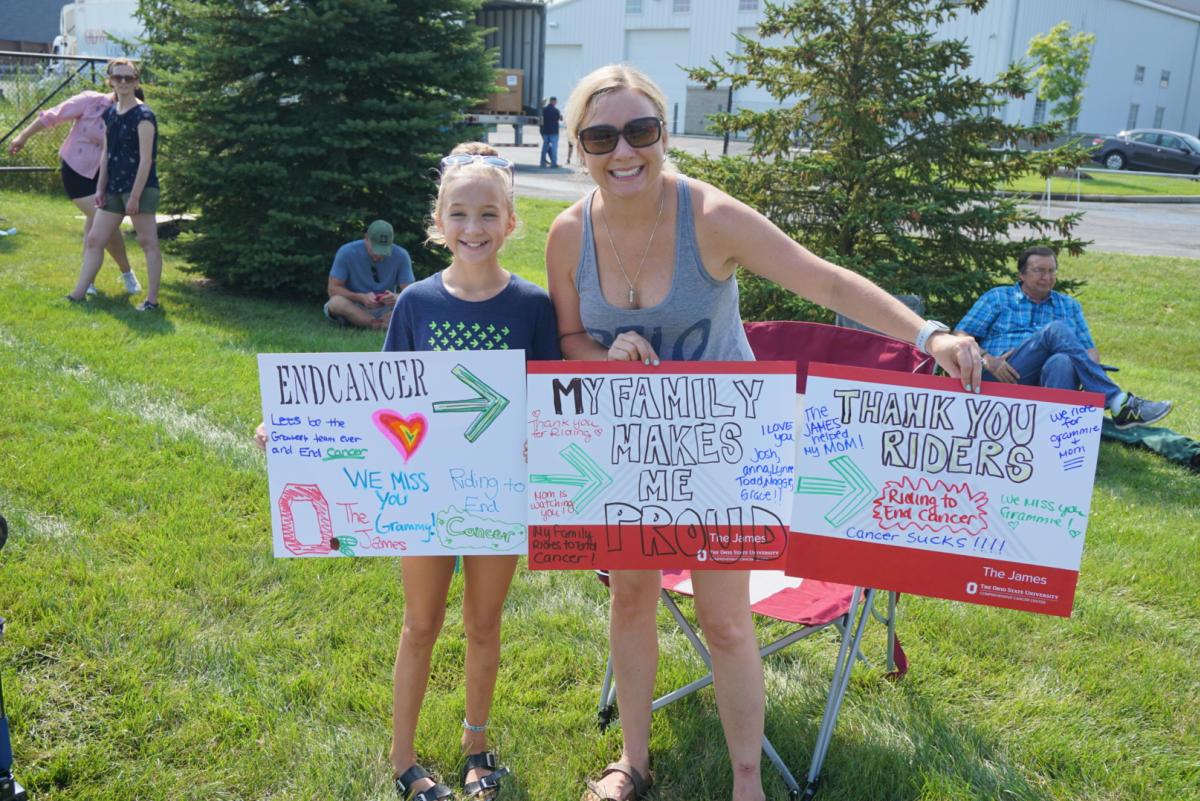 General Recommendations
Leave early to leave plenty of time to get to where you need to go as there will be many street closures along the way.
Dress for the weather, put on sunscreen and bring a chair.
Stay out of the way of riders, as tempting as it might be to reach out for that high five.
Downtown Columbus Starting Line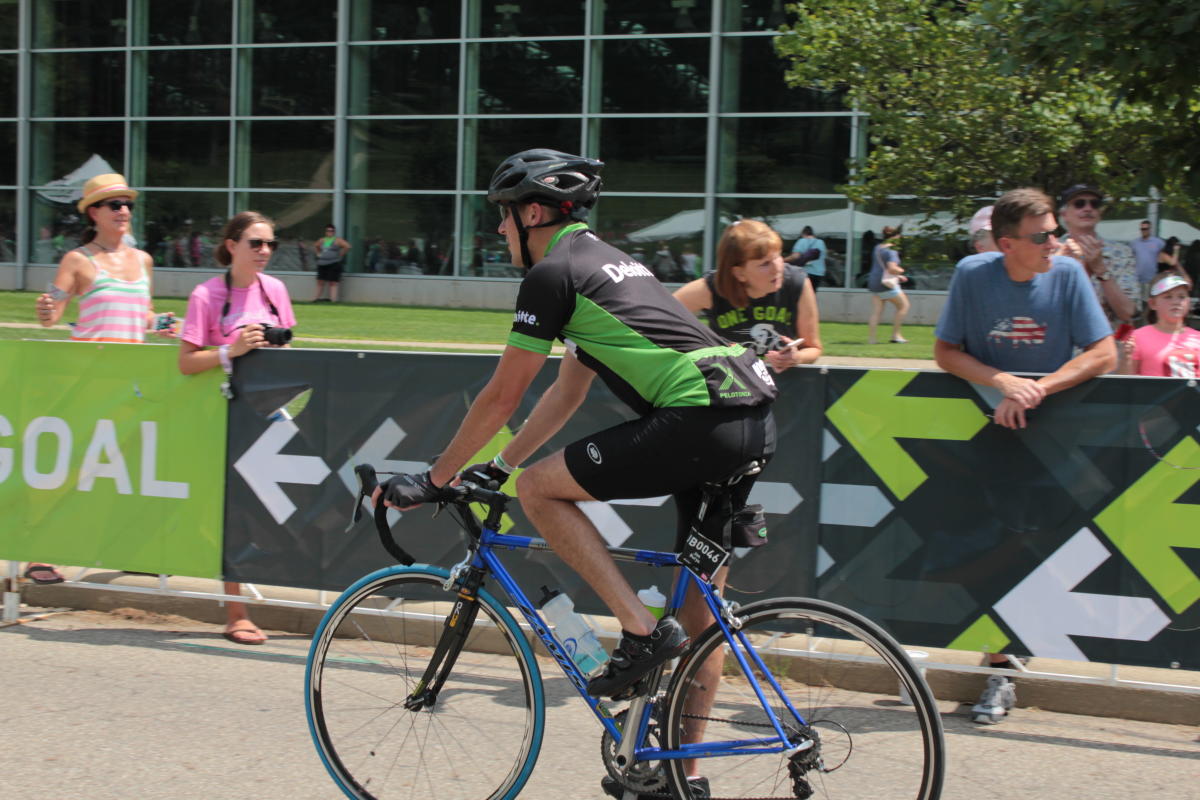 The main kick-off on Saturday will be on Spring St. by downtown's North Bank Park beginning at 7:00 a.m., with waves approximately every 30 minutes until around noon. If you're following a specific rider, they'll know their start time by race day. Otherwise, feel free to gather along the downtown route to help jumpstart the day!
Before you go, consider grabbing a coffee and pastry on your way in at Stauf's Neil Ave. or Roosevelt on Long St. If you're just joining for the early excitement and staying downtown, grab a post-start brunch at Milestone 229 or Wolf's Ridge Brewing, and round out your afternoon with a visit to the Columbus Museum of Art.
Designated Spectator Spots 
Check out the highlights below and get all the details as they're released here!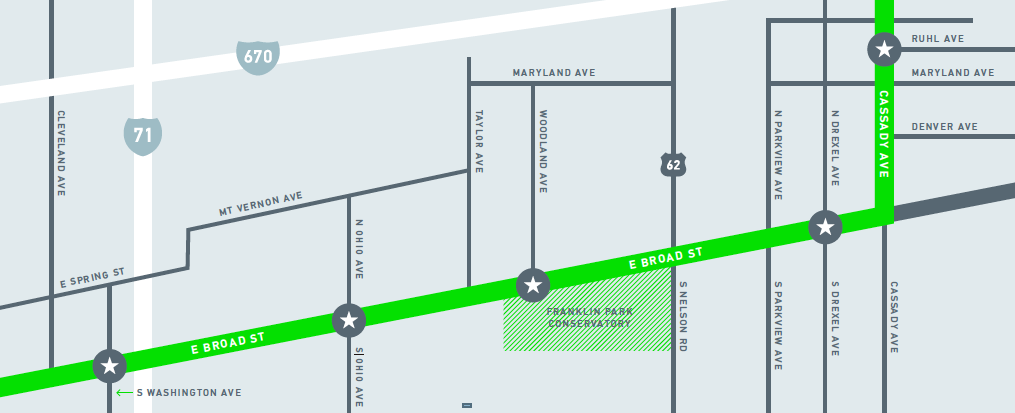 E. Broad St. and S. Washington Ave.
Help the riders keep their adrenaline rush alive at this first spectator stop after the starting line, in collaboration with State Auto!
E. Broad St. and S. Ohio Ave.
This spectator spot is put on in collaboration with African American Men's Wellness Agency and will provide, food, drinks, a DJ, sign-making and more! Plus, its location in the heart of Olde Towne East makes it convenient to access to a slew of entertainment options. Gemut Biergarten is a family-friendly spot with a great patio, Upper Cup is the perfect caffeine pick-me-up and Olde Towne Tavern has everything you need to refuel after a hard day of cheering.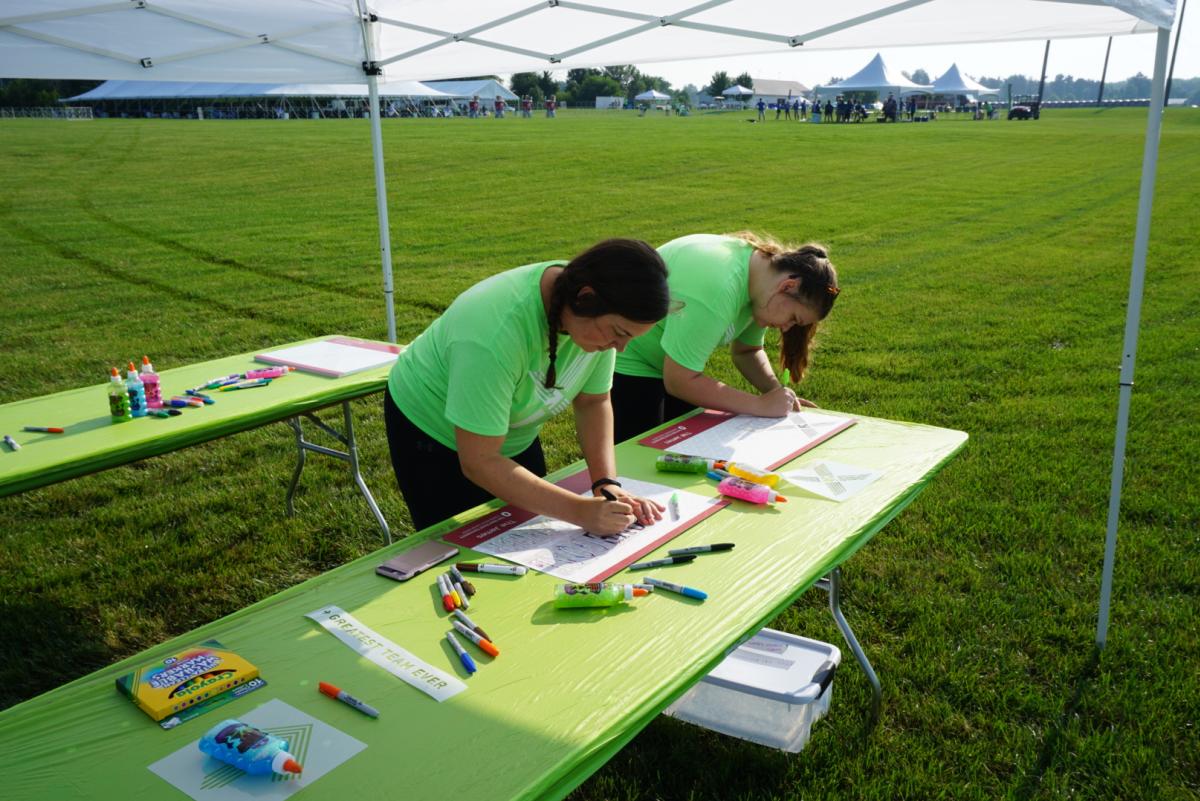 E. Broad St. and Woodland Ave.
Right across from Franklin Park and Franklin Park Conservatory and Botanical Gardens, this location has plenty of beauty to explore before and after the riders come through. In collaboration with OSU East Hospital.
At E. Broad St. and Drexel Ave.
This is the first time the ride will go through Bexley, so Team Bexley and Columbus School for Girls have teamed up for a spectator spot on their home turf. Parking is conveniently located at Columbus School for Girls, and Bexley is absolutely bustling with places to eat within a few blocks of the spectator spot. Grab morning sustenance at Block's Bagels, a hearty meal at Rusty Bucket and dessert at Johnson's Real Ice Cream, then stretch your legs on the Capital University campus before heading home.
Cassady Ave. and Ruhl Ave.
The final downtown spectator spot is being put on in collaboration with Bluespot Yoga and Lu Crew and will have food, drinks, a DJ, sign making and many more fun activities!
New Albany Finish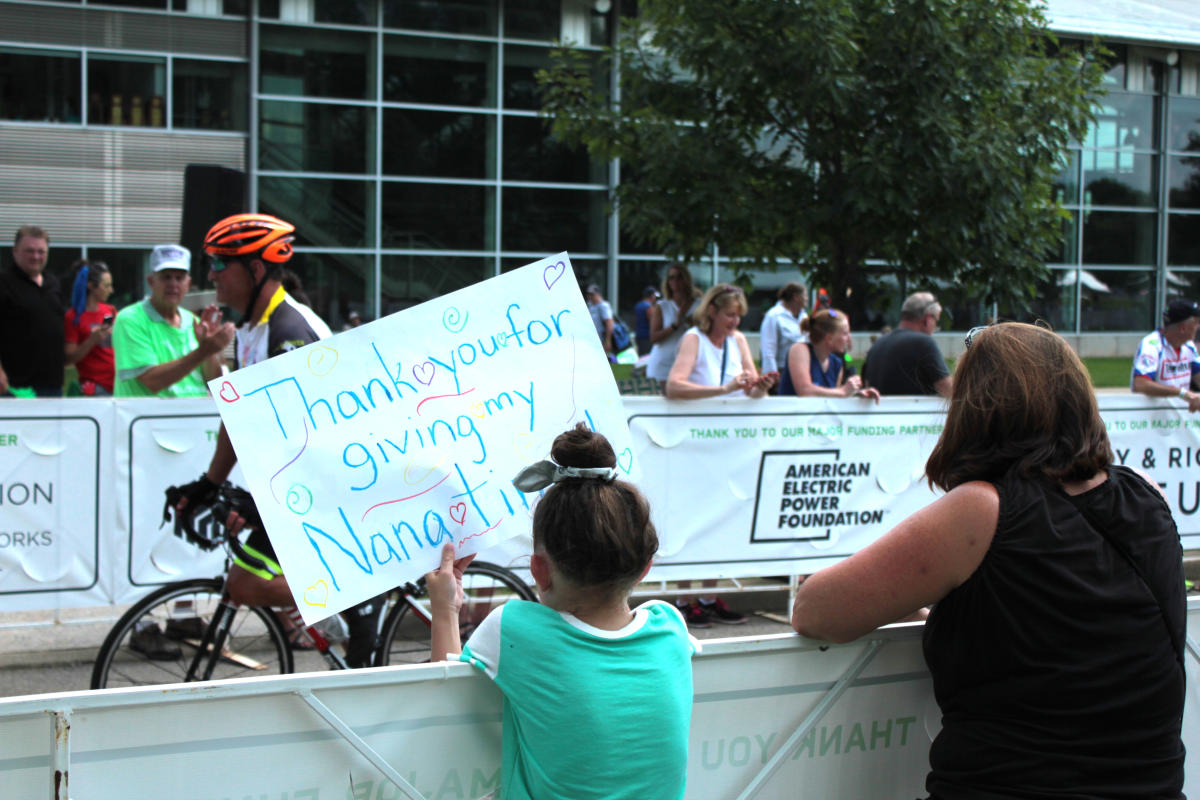 New Albany is home to the 20-mile and 50-mile finishes on Saturday, as well as the Sunday routes. Here are the details
Abbot Nutrition 20-mile finish 
11:00 a.m. - 2 p.m.
New Albany Schools | 177 N. High St., 43054
JPMorgan Chase 50-mile finish 
10:00 a.m. - 5:30 p.m.
Bevelhymer Park | 7860 Bevelhymer Rd., 43054
All Sunday Routes
9:30 a.m. - 8:00 p.m.
New Albany Schools | 177 N. High St., 43054
There will be finish line celebrations all day Sunday, and if you're there to cheer a rider, you can fuel up with goodies from Fox in the Snow Cafe and reward your rider with either a sweet treat from Whit's or a nice meal from Hudson 29.
See what festivals are still happening, which have gone virtual and how to attend!
Read More