Diversity Apprenticeship Program (DAP)

PROGRAM SUMMARY
Columbus is a vibrant city, but racially diverse talent and leadership are vastly underrepresented in the travel and hospitality industry. In order to more truly reflect the community we serve, while also taking initiative to combat underrepresentation and lack of equity in the industry as a whole, Experience Columbus and the Greater Columbus Sports Commission launched the Diversity Apprenticeship Program (DAP) in collaboration with Tourism Diversity Matters. DAP — the 2022 recipient of PRNEWS' Social Impact award — provides a paid, hands-on opportunity for those who identify as BIPOC (Black, Indigenous, Person of Color) in travel industry organizations and businesses. 

Upon successfully completing 600 working hours over a period of six months, we're proud to say that the apprentice(s) will be offered a full-time, manager-level position or higher at a participating partner location. DAP is a significant step toward Experience Columbus' goal of equity and greater representation, and we couldn't be prouder to have created this robust program in our city.
Are you interested in learning more about how to become a Partner Host site? If so, complete this form.

APPLICANT EXPECTATIONS
To apply for the Diversity Apprenticeship Program, the applicants should meet the following criteria:
Self-identify as BIPOC (Black, Indigenous, Person of Color)
Be at least eighteen (18) years of age
Provide an official/unofficial copy of their high school/GED or college transcript
Commit to 600 working hours (not to exceed six (6) months)
Availability to start mid-September, work 30–40 hours per week, and the ability to work Monday–Friday, 8 a.m.–5 p.m.
Adhere to the organizational policies and procedures of Experience Columbus and any additional participating partners
Have an interest in the hospitality/travel/tourism sector

​The deadline to apply for the 4th Cohort is Friday, March 17th.

HOW THE PROGRAM WORKS
| | |
| --- | --- |
| | Potential candidates will complete a phone and in-person interview. |
| | |
| --- | --- |
| | If selected, the apprentice will be asked to complete a background check. |
| | |
| --- | --- |
| | Apprentice is hired by Experience Columbus, but works most of their hours in one host location for 6 months, or 2 host locations for 3 months each, or 3 host locations for 2 months each, while earning $17/hour. |
| | |
| --- | --- |
| | Upon successful completion of the program the apprentice will be offered a full-time, manager-level position or higher, at one of the participating partner locations. |
MEET OUR CURRENT COHORT
Check out our past cohorts here!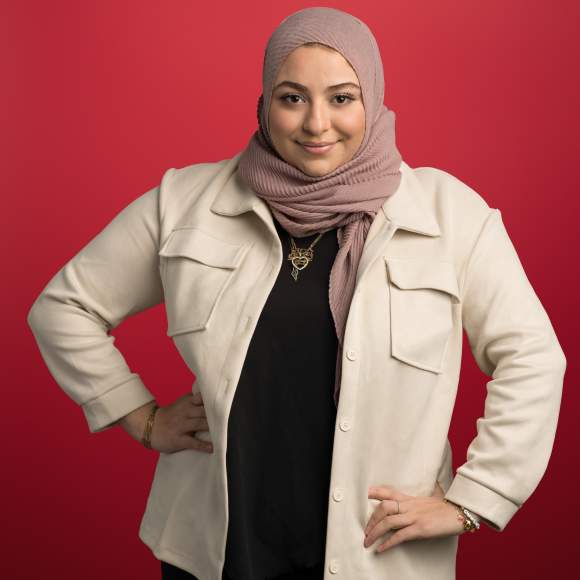 Atheer Shalash (she/her)

Host Site: Columbus Blue Jackets
Atheer is a Columbus native as well as a second-generation Palestinian immigrant with a passion for working in the community. Atheer has been involved in her community for years where she served as a Client Relations Coordinator at a local food pantry as well as participated in student organizations highlighting social justice and human rights causes throughout her college career. Before joining the Diversity Apprenticeship Program, she also worked as a social media & Marketing Manager at Ohio State. Atheer received a bachelor's degree in Public Affairs, Leadership and Management from The Ohio State University in May 2022. In her free time, Atheer enjoys traveling, exploring new coffee shops, and watching sports with family and friends. Atheer is completing her apprenticeship in the Sales department at the Columbus Blue Jackets.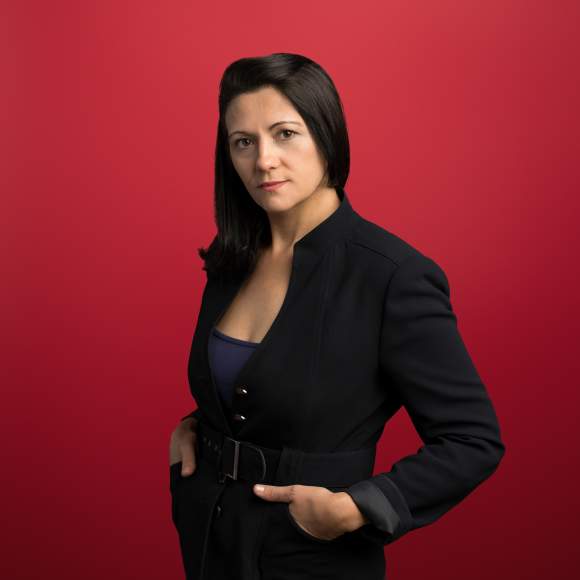 Natalia Cadle (she/her)

Host site: Sonesta Columbus Downtown
Prior to the Diversity Apprenticeship Program, Natalia was a stay-at-home mom and freelance designer while pursuing her Digital Design and Graphics AAS degree at Columbus State Community College. Additionally, she obtained her User Experience Nanodegree/Certification through Udacity. Her goal is to hone and diversify her technical and critical thinking skills to pursue a user-experience role with a financial product company. She is currently completing her apprenticeship with Sonesta Columbus Downtown. When Natalia is not working, she enjoys precious family time with her two children, photography meetups, and volunteering at art events in the city. She also loves collaborating with other creatives on group projects to help build up their portfolios.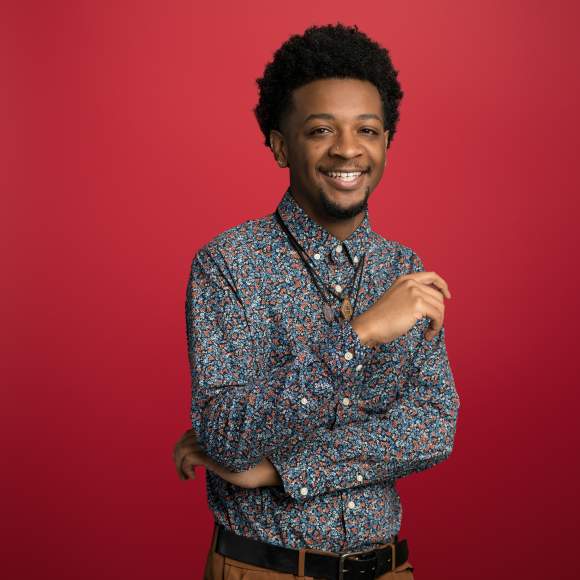 Montelle Curry (he/him)

Host Site: Levy Restaurants
Like many others, the pandemic left Montelle confused about his future. After spending a year attending college, feeling isolated from the world and only taking virtual classes, he decided to put a pause on his education to rethink his goals and purpose in life. During this time, he discovered that he had a passion for creating a safe space for all types of people to come together to express themselves through food, music, and film. Through his program he hopes to learn various aspects of the hospitality and tourism industry. His long-term goal is to open, "Telly's spot," a space where diverse people can come together and create art. In his free time, Montelle likes cooking, baking, and exploring different restaurants.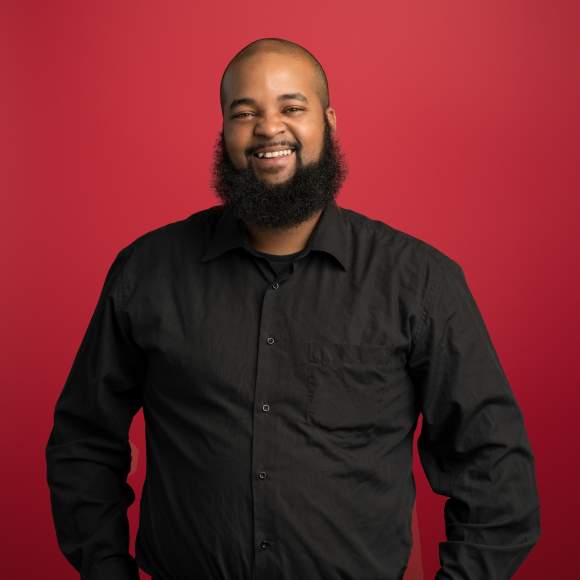 Raymont (Ray) McKinley (he/him)

Host Site: The Greater Columbus Convention Center
Ray was born and raised in Columbus, Ohio. Before the Diversity Apprenticeship Program with experience Columbus, Raymont was a branch manager in the automotive buying industry. He has 10 plus years of experience in management from multiple industries. His motivation for success comes from his loving wife and kids and supporting parents. Raymont has made it his goal to live life to the fullest and be a positive example for his community. When he is not hard at work, he enjoys watching Ohio state football and enjoying time with his family.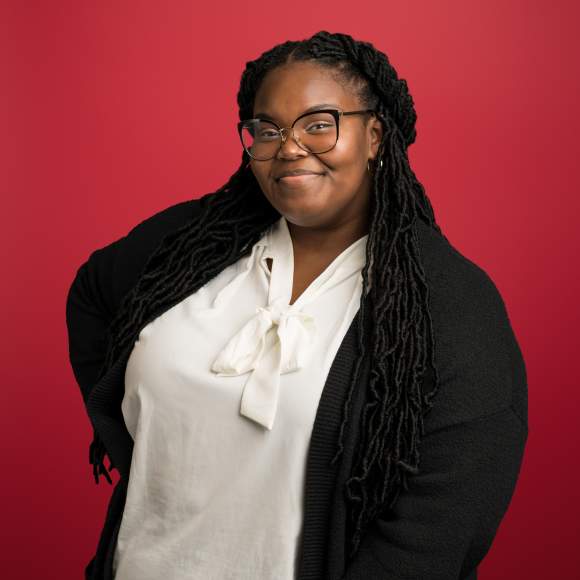 Te'Wana Smiley (she/her)

Host Site: Hilton at Easton
Te'Wana is a passionate and energetic person who enjoys hearing people's stories and taking on new challenges. She graduated from Bowling Green State University with a Bachelor of Science degree in Education with a focus on Hospitality and Event Management. Her goal is to use her growing knowledge and love of people to create unique, creative, and memorable events in the future that will cater to all ages and backgrounds. In her free time, she enjoys spending time with family and friends, traveling, and trying different restaurants around the city.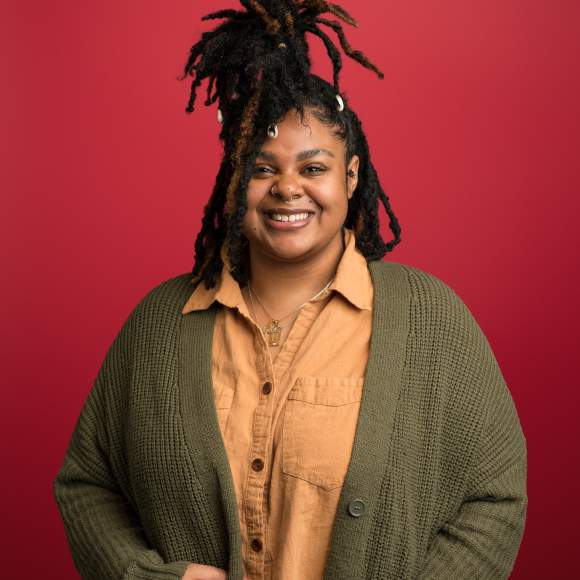 Jordan Harris

Host Site: The Hyatt Regency Columbus
Before working with Experience Columbus, Jordan was a Caretaker and Production Assistant at Replenish Yoga Spa Co-op, a local black women owned business. She is a creative born and raised here in Columbus, where she is involved in the dance and poet community. She is heavily involved in the arts community; being a member of Black Women Rise Poetry Collective, overseen by Barbara Fant, a freelance artist performing with other local artists such as CandiceFlows, and is also the Executive Assistant for The Wedding Duo Photography as well as ByDinaMichele Photography. Jordan has been dancing for the last 19 years, performing and extensively training with various companies here in the city such as Thiossane West African Dance Institute. Aside from being a creative and part time dance instructor, she briefly studied at The Ohio State University studying Arts Management with a minor in Dance.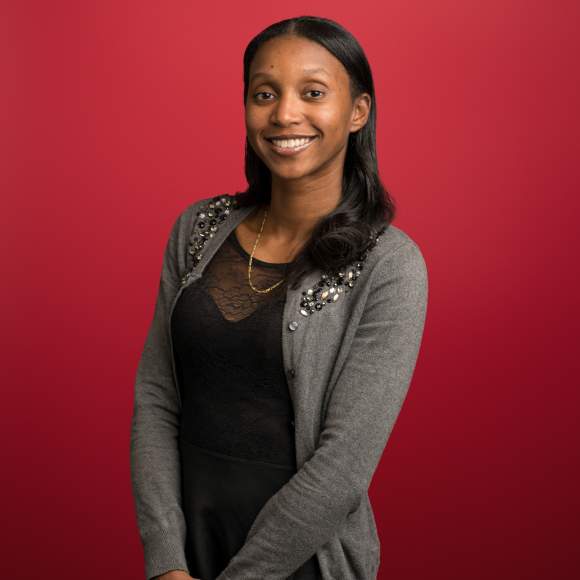 Ashley Donaldson (she/her)

Host Site: National Veterans Memorial and Museum
Ashley Donaldson is a Columbus native with a passion for arts & culture. As a licensed Realtor®, she prides herself on being a neighborhood expert and enjoys learning the history of Ohio. Her goal is to gain a deeper understanding of the tourism industry and what draws people into the area. In her free time, she enjoys participating in events and exploring attractions in Southwest & Central Ohio with her kids.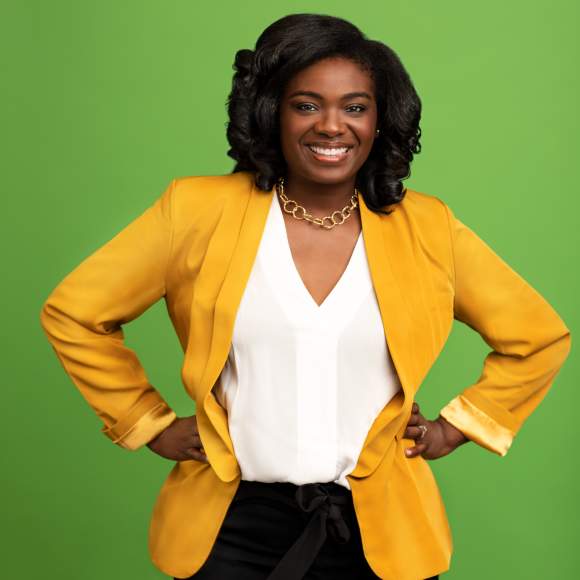 Shannon Jones, PhD

Director of Diversity, Equity, Inclusion and Accessibility