Diversity Apprenticeship Program (DAP)

PROGRAM SUMMARY
Columbus is a vibrant city, but racially diverse talent and leadership are vastly underrepresented in the travel and hospitality industry. In order to more truly reflect the community we serve, while also taking initiative to combat underrepresentation and lack of equity in the industry as a whole, Experience Columbus and the Greater Columbus Sports Commission launched the Diversity Apprenticeship Program (DAP) in collaboration with Tourism Diversity Matters. DAP — the 2022 recipient of PRNEWS' Social Impact award — provides a paid, hands-on opportunity for those who identify as BIPOC (Black, Indigenous, Person of Color) in travel industry organizations and businesses. 

Upon successfully completing 600 working hours over a period of six months, we're proud to say that the apprentice(s) will be offered a full-time, manager-level position or higher at a participating partner location. DAP is a significant step toward Experience Columbus' goal of equity and greater representation, and we couldn't be prouder to have created this robust program in our city.
Are you interested in learning more about how to become a Partner Host site? If so, complete this form.

APPLICANT EXPECTATIONS
To apply for the Diversity Apprenticeship Program, the applicants should meet the following criteria:
Self-identify as BIPOC (Black, Indigenous, Person of Color)
Be at least eighteen (18) years of age
Provide an official/unofficial copy of their high school/GED or college transcript
Commit to 600 working hours (not to exceed six (6) months)
Availability to start mid-September, work 30–40 hours per week, and the ability to work Monday–Friday, 8 a.m.–5 p.m.
Adhere to the organizational policies and procedures of Experience Columbus and any additional participating partners
Have an interest in the hospitality/travel/tourism sector

HOW THE PROGRAM WORKS
| | |
| --- | --- |
| | Potential candidates will complete a phone and in-person interview. |
| | |
| --- | --- |
| | If selected, the apprentice will be asked to complete a background check. |
| | |
| --- | --- |
| | Apprentice is hired by Experience Columbus, but works most of their hours in one host location for 6 months, or 2 host locations for 3 months each, or 3 host locations for 2 months each, while earning $17/hour. |
| | |
| --- | --- |
| | Upon successful completion of the program the apprentice will be offered a full-time, manager-level position or higher, at one of the participating partner locations. |
MEET OUR COHORTS
Cohort 4 Coming Soon! Check out our past cohorts here.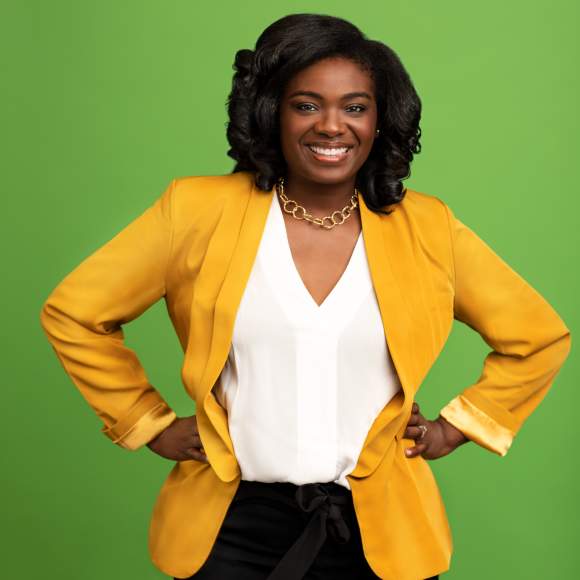 Shannon Jones, PhD

Director of Diversity, Equity, Inclusion and Accessibility