Spring means new beginnings and the ramping up of Columbus' annual festivals and events. Explore everything from cherry blossoms to ancient history at these can't-miss events this spring in Columbus.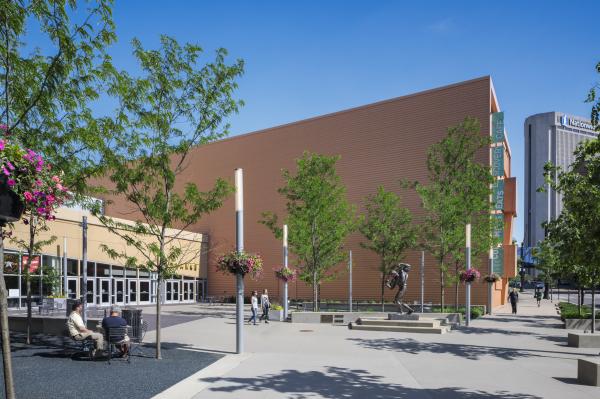 The Arnold Sports Festival
When: March 2-5
Where: Greater Columbus Convention Center
What: The largest multi-sport festival in the nation is back in Columbus. 2023 marks the 35th anniversary of the Arnold Sports Festival, and new this year is the World Chase Tag event, bringing together athletes from the world of Parkour and Ninja Warrior disciplines. More than 100,000 visitors are expected to attend. Here is what to do in Columbus when you're in town for the Arnold Sports Festival.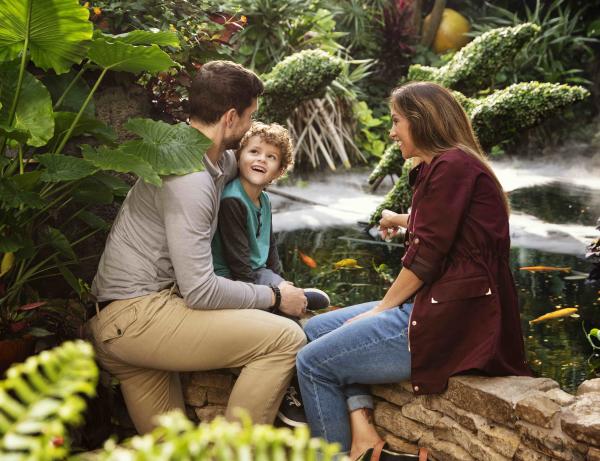 The Pacific Island Water Garden at Franklin Park Conservatory
Blooms & Butterflies
When: Through May 29
Where: Franklin Park Conservatory & Botanical Gardens
What: Blooms & Butterflies is back at Franklin Park Conservatory and Botanical Gardens. Explore the Pacific Island Water Garden Biome where you'll be surrounded by thousands of exotic butterfly species and gorgeous blooming flowers. Don't miss the Metamorphosis Lab where you'll see the life cycle of these enchanting creatures right before your eyes.
Columbus Crew Season Kick Off
When: Saturday, March 4
Where: Lower.com Field in downtown Columbus
What: Join in the festivities that surround the first home match of the 2023 season! The Columbus Crew will take on D.C. United at their new stadium, Lower.com Field. Be sure to check out the several exciting new fan experiences to enjoy this season. If you've never been, here's what to expect when attending a match at Lower.com Field.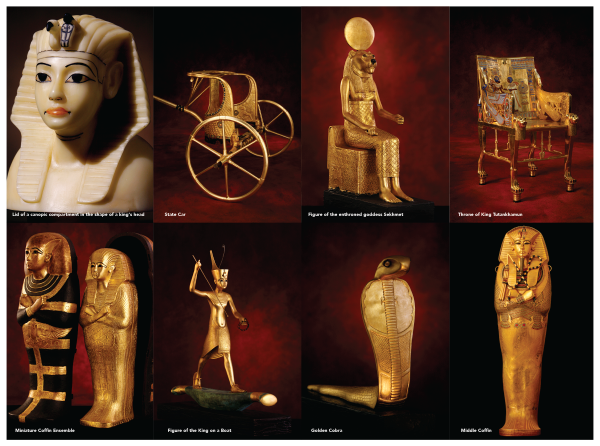 Artifacts from the tomb of King Tut, courtesy of COSI
When: Opening March 18
Where: COSI
What: Uncover ancient history at COSI this spring with Tutankhamun: His Tomb and His Treasures. This exhibition will give visitors an inside look at the archaeology of ancient Egypt through the discovery of one of its most famous leaders. Get tickets. 
Second Annual Cherry Blossom Festival
When: April 1-9
Where: Franklin Park
What: The second-annual event takes place April 1-9 throughout Columbus. The finale will be in Columbus' Franklin Park and will feature food trucks, entertainment, exhibits and cultural displays on April 8 from 11 a.m. to 7 p.m.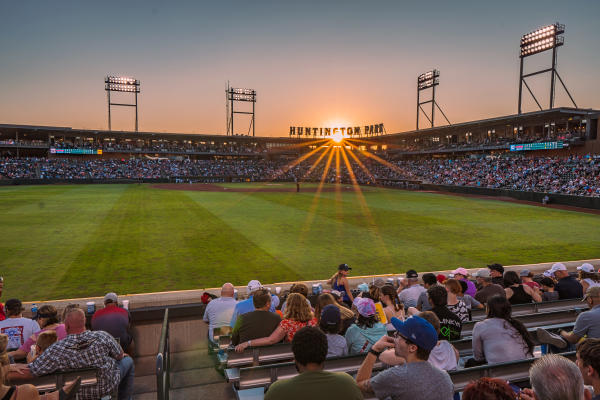 The view from the outfield at Huntington Park, home of the Columbus Clippers
Columbus Clippers Home Opener
When: Tuesday, April 4
Where: Huntington Park in downtown Columbus
What: Join the Columbus Clippers for their home opener against the Charlotte Knights at Huntington Park. Here's what to expect when attending a Columbus Clippers game, and get tickets to their first game!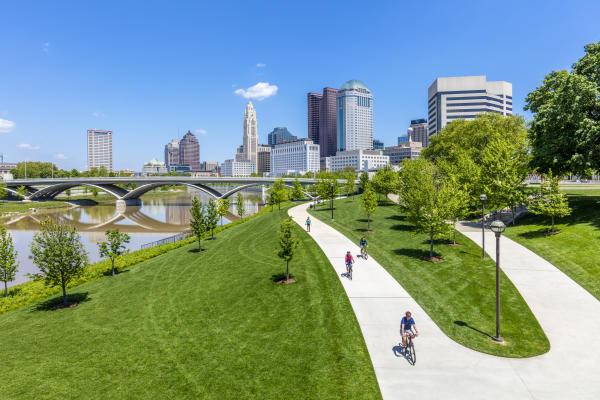 Biking along the Scioto Mile
Celebrate Trails Day
When: April 22
Where: Genoa Park
What: Hosted on the fourth Saturday of April, Celebrate Trails Day is an annual spring celebration of America's trails. Started by Rails-to-Trails Conservancy in 2013, the celebration encourages people across the country to get outside and enjoy the nation's exceptional trails and trail systems. Join the Mid-Ohio Regional Planning Commission and other partners for a day full of free family fun. Check back for more information on this year's event.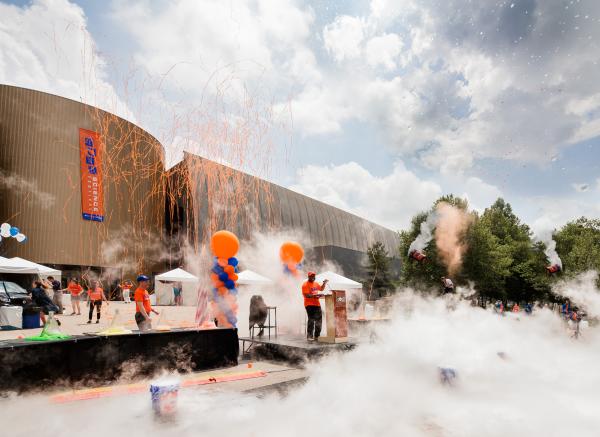 COSI Science Festival
When: May 3-6
Where: COSI and other community locations
What: Celebrate four days of science with the annual COSI Science Festival. On the festival's final day, COSI and their partners cap off the festival with what they call a Big Science Celebration. It's a full day packed full of dynamic and interactive science demonstrations as well as activities led by local STEM professionals, researchers and experts. Held in the parks and riverfront surrounding COSI, this incredible gathering brings the public face-to-face with STEM experts from academics to pharmaceuticals to zoology – and everything in between.
RELATED CONTENT