We all deserve good things in 2022. Fortunately, Columbus is ready to deliver. There are so many reasons to visit Columbus in 2022, from new restaurants and bar openings (we're a foodie's dream city for a reason) to festivals and attractions that we've had to miss these past couple of years but that are coming back strong.  
So, with that, let's say "goodbye" to 2021 and "hello" to everything awesome that you're sure to experience in Columbus in 2022.  
1. Your Safety Comes First
Our Live Forward Pledge assures patrons that participating local businesses are putting your health and safety at the forefront now more than ever. As we continue to evolve through different stages of the COVID-19 pandemic, our commitment to visitor safety is here to stay.
See who has signed the pledge here. 
2. The Columbus Distillery Trail
Launched in early 2022, the Columbus Distillery Trail unites seven local companies all specializing in the creation of spectacular spirits with a local twist. Visit four stops to win a special Simple Times mixer, and claim an awesome t-shirt (and endless bragging rights) after completing the entire trail. 
With a digital passport and plenty of time to complete it, this trail will show you that the proof is in the proof right here in Columbus.
3. Lifting Up Diverse Voices and Business Owners
One of the first things you'll notice in Columbus is the thriving, progressive, welcoming spirit of our residents. No matter who you are or where you come from, there is a place for you here. Discover Black-owned, Latinx-owned, and Asian-owned businesses here in Columbus, and read all about our women-owned local businesses here. 
4. New Food Halls Serving Up Diverse Flavors
Columbus' newest food halls are on their way, joining the likes of North Market and Budd Dairy: look for Bubbly Hall and East Market coming in 2022! With globally-inspired vendors and local retailers, these new concepts are sure to delight your hearts (and tastebuds).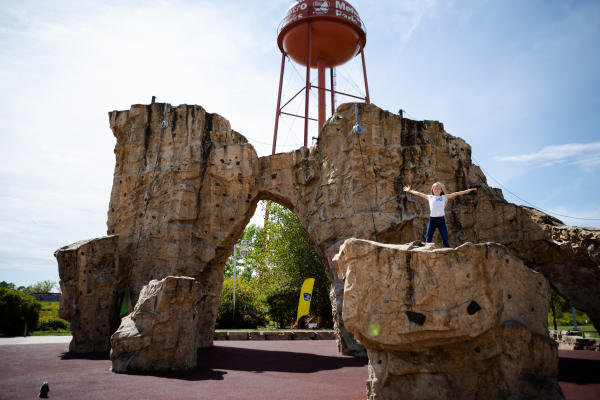 5. 20+ Stunning Metro Parks
Green spaces are aplenty in Columbus. Visiting our Columbus Metro Parks has never been more exciting! With the addition of Quarry Trails, there are now more than 20 parks and recreational areas for locals and visitors to explore. Offering activities ranging from rock climbing to stand-up paddleboarding, Columbus Metro Parks are the perfect way to get a taste of nature in our city. 
6. Three Professional Sports Teams - One Dynamic Street (Nationwide Blvd)
Catch a game, or two, or three! The Columbus Crew (MLS), Columbus Blue Jackets (NHL) and Columbus Clippers (MiLB) live along a half-mile stretch in our downtown Arena District. From February to September, more than 130 professional soccer, hockey and baseball games will take place on Nationwide Blvd. 
7. Columbus' First Sober Bar 
Whether you're living life completely alcohol-free or just want to cut back, The Dry Mill will be your go-to place for happy hours in 2022. As Columbus' first sober bar, The Dry Mill has plans to open in 2022 and will feature a menu of alcohol-free cocktails and non-alcoholic beer (some of which will be from a Columbus favorite, BrewDog).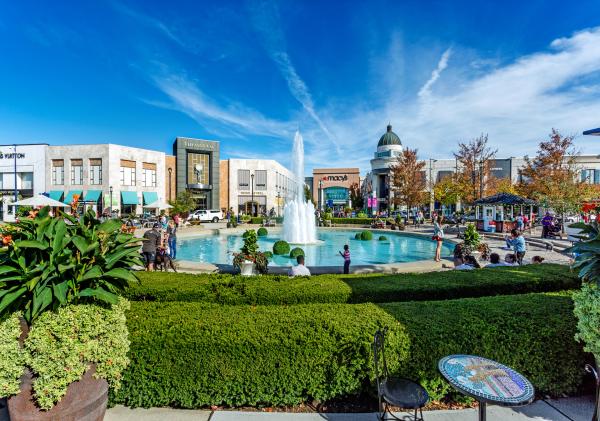 Easton Town Center
8. The Number One Retail Experience in America
Located north of John Glenn Columbus International Airport and approximately 15 minutes east of downtown Columbus, Easton is the premier retail center of Ohio featuring over 240 best-in-class shops, restaurants and entertainment venues. Recently named the Top Retail Experience in America, Easton is a must-see (and shop) destination in Columbus. 
9. Caffeinate along the Columbus Coffee Trail 
In Columbus, coffee roasting is as much of a science as wine-making and we are confident that we have the best coffee scene in the Midwest. The Columbus Coffee Trail is the perfect way to taste what happens when quality and collaboration come first. Download your trail passport and visit four of the participating shops to claim your free Columbus Coffee T-Shirt!
10. Discounts and Deals
Great travel doesn't have to break the bank. From our Roar and Explore package to our hotel and attraction ticket bundles, we've created ways for you to save while you savor all our city has to offer.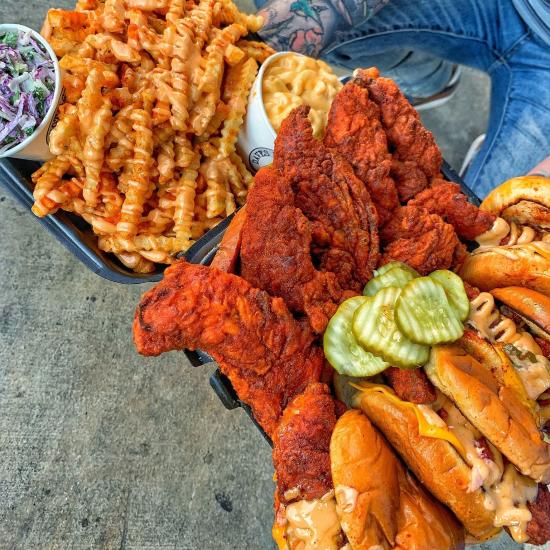 Credit Dave's Hot Chicken Facebook
11. New Foodie Finds
Columbus is an incubator for new restaurant concepts and 2022 is sure to bring several delicious dining destinations to our city. Taste the heat at Dave's Hot Chicken or savor authentic Italian excellence at Valentino's, the newest concept from Cameron Mitchell Restaurants coming to Bridge Park. 
12. Our LGBTQ+ Inclusivity
Home to one of the largest Pride parades in the Midwest (it attracts more than 700,000 people), Columbus is a welcoming and open-minded city where everyone is free to be themselves and pursue their dreams. Discover our LGBTQ+-owned businesses or request a free LGBTQ+ guide to Columbus.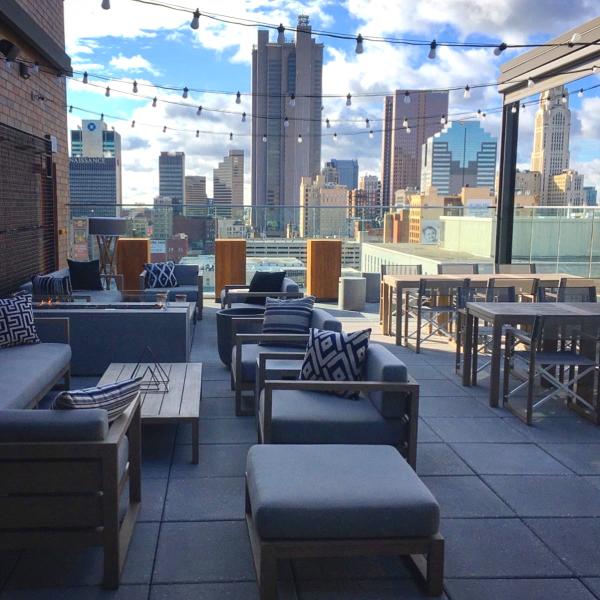 Goodale Station, Downtown Columbus
13. Elevated Enjoyment at Columbus Rooftop Bars
There are spectacular views to take in no matter what area of Columbus you're visiting. With 15+ rooftop bars in the city, you're sure to find infinite angles to spy the iconic skyline and sip your favorite spirits with family and friends. Learn more about our rooftop bars here. 
14. World-Class Attractions
It's not hard to find things to do in Columbus. In fact, with so many top-ranked attractions, one of the hardest parts about any trip is deciding which activity will have to wait until the next visit. From the botanical gardens at Franklin Park Conservatory to the one-of-a-kind National Veterans Memorial and Museum, Columbus is a destination full of experiences for every type of traveler.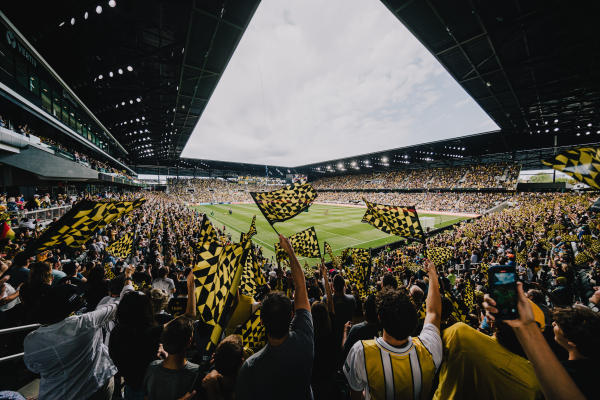 photo courtesy of The Columbus Crew
15. The Columbus Crew's New Home: Lower.com Field 
The Columbus Crew moved into its new, state-of-the-art soccer stadium in 2021. Located adjacent to Huntington Park and Nationwide Arena, Lower.com Field seats 20,371, includes 30 suites and 1,900 club seats, and features a 220,000-square foot canopy that covers every seat and emphasizes every cheer. 
16. The Ohio State University vs. Notre Dame 
The Ohio State University and Notre Dame will meet on the gridiron for only the sixth time in history when the storied football programs kickoff at Ohio Stadium on Sept. 3, 2022. The game will mark the first regular-season meeting between the Buckeyes and Fighting Irish since 1996.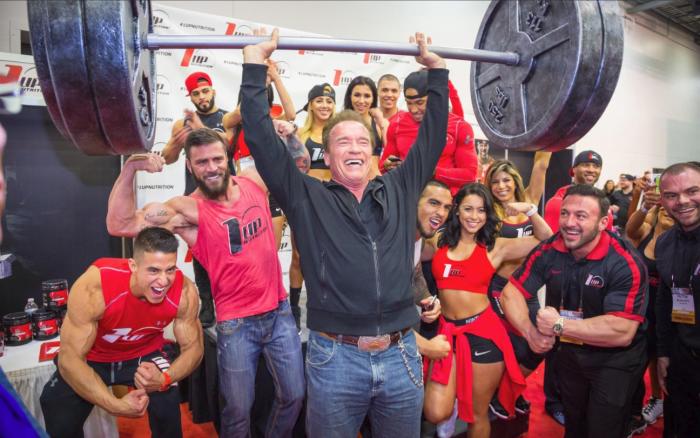 photo courtesy of The Arnold Sports Festival
17. Arnold Classic  
The Arnold Classic is back! Over 22,000 athletes will descend on Columbus March 3-6 to compete in 80+ impressive events. We're talking dance, boxing, Olympic and strength sports, and more. Tickets are on sale now! 
18. The Return of COSI Science Festival 
After being virtual for the past two years, the COSI Science Festival is ready to return in person from May 4-7. Attendees can look forward to three days of events, scientific demonstrations, and hands-on activities.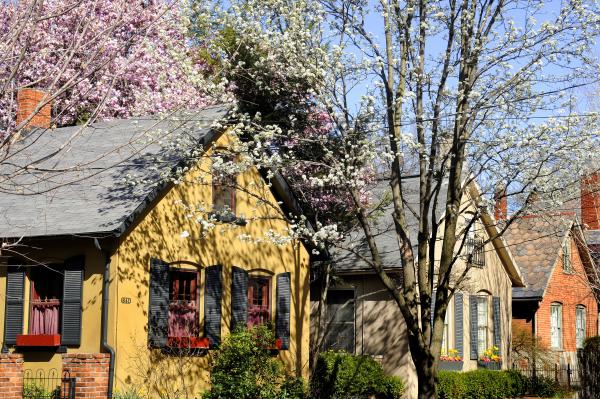 German Village, Columbus
19. Columbus' Unique Neighborhoods
One of the best things about visiting Columbus is the chance to explore its fascinating and fun-filled neighborhoods. Few cities around have such a mix of diverse neighborhoods, within a short walk of downtown, which makes a great epicenter for your Columbus visit. From the historic streets of German Village to the vibrant arts scene in Franklinton, our neighborhoods offer different ways to experience our city every time you visit.
Learn more about our neighborhoods here.
20. Close Proximity
Located within a day's drive of more than half of the U.S. population, Columbus is widely accessible, proving that your next great adventure is closer than you think. Plan your trip here.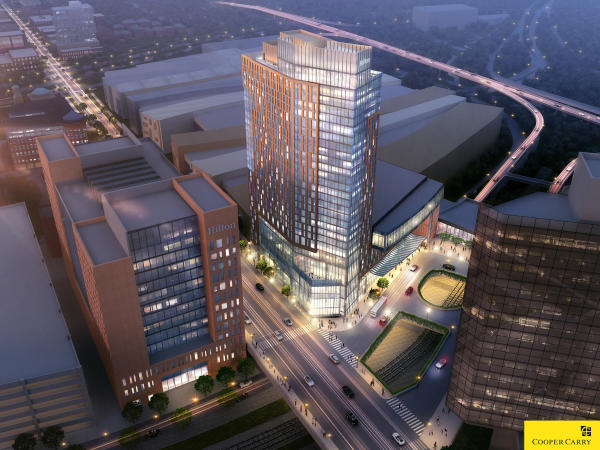 rendering courtesy of Cooper Carry
21. The Largest Hotel in the State: Hilton Columbus Downtown  
The new 28-story tower of the Hilton Columbus Downtown is set to be complete in 2022. Once the tower is finished, the Hilton will boast a total of 1,000 rooms and 75,000 square feet of meeting space, making it the largest hotel in Ohio.
22. The Return of In-Person Festivals and Events
In general, Columbus itself is an attraction, thanks to the abundance of festivals that take place here all year long. Keep an eye on the Experience Columbus Festivals page - we'll continue to update it with new dates and descriptions for 2022, giving you something to look forward to with each new season! 
2022 is going to be a great year for Columbus - will you be here to celebrate with us? Share your memories with us using #LiveForwardCbus and find more travel inspiration here.