There's no shortage of things to do this winter in Columbus. To celebrate the season, we've pulled together a list of the top activities to enjoy before the warmer weather arrives.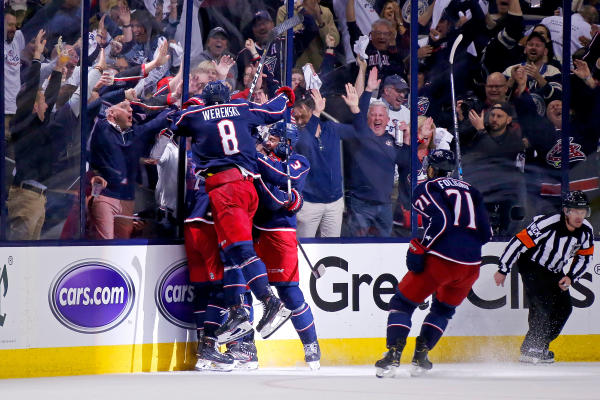 Watch the Columbus Blue Jackets on their Home Rink
Columbus' hockey team hosts several different home games in the coming months against the likes of the Washington Capitals, the Winnipeg Jets and more. Join the fifth line and catch a game this season at Nationwide Arena. Find upcoming events and learn what you can expect at a Blue Jackets game.
Stay Active and Get Outdoors on a Winter Hike
Winter can be the most scenic time to explore the outdoors in Columbus. With a dusting of snow, our Columbus Metro Parks and outdoor areas are transformed into winter wonderlands. Explore some of our favorite winter hikes this season.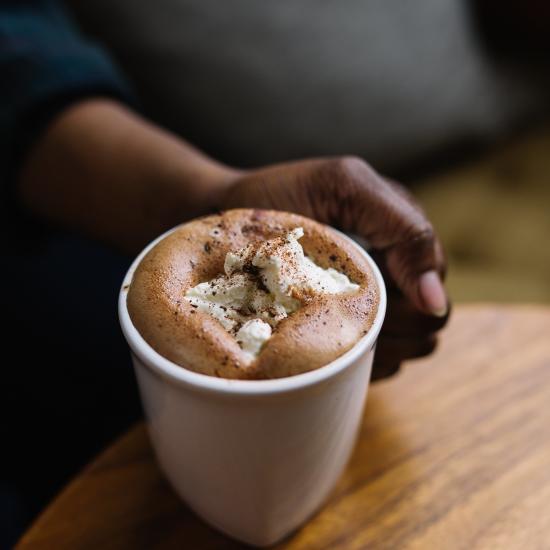 Sip Silky Sweetness on National Hot Chocolate Day, January 31
From Northstar to Brekkie Shack, we've outlined a list of seven hot chocolates in Columbus that you have to try this season.
Attend COSI After Dark
COSI without kids? Each month, COSI puts on an adult-only evening with great themes, music and cocktails. This January 12, throw it back a few decades and get tickets to their 90's Par-Tay and don't miss Science, Love and Rock n Roll on February 9.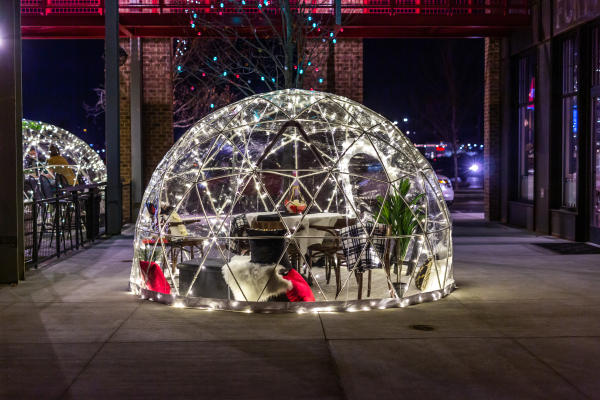 Snag a Seat on a Heated Patio
With everything from igloos to greenhouses, these outdoor dining options will add something special to your night out in Columbus this winter. 
Explore Art at Franklinton Fridays, January 13 and February 10
On the second Friday of every month, Franklinton Fridays are the best way to explore the local arts scene in Columbus. The artists of 400 West Rich and the surrounding galleries open their doors for visitors to view and purchase pieces. Showcasing everything from paintings to fashion and more, Franklinton Fridays are a must-do this season in Columbus. 
Cozy Up with the One You Love on a Winter Date in Columbus
Check out our winter date night ideas, here.
Live to Sip and Savor on the Columbus Distillery Trail
Seven stops, epic prizes. Explore the Columbus distilling scene and complete the trail for more than just bragging rights. Get started, here.
Earn Free Attraction Passes and a Winter Staycation
Take advantage of amenities like the indoor swimming pools, gym access or just a change of scenery this season at our local hotels. And get free attraction tickets when you book a two-night stay. Get the deal, here.
Head to the King Arts Complex for the MLK Day Open House
If you've never visited the King Arts Complex, this is a perfect time. Every year, they host an Open House in honor of Martin Luther King Jr. Day featuring music, theatrical performances art and more. This year, the keynote speaker is Franklin County Commissioner, Erica Crawley. Learn more about this amazing event, here.
Share your memories with us using #LiveForwardCbus on Instagram, Facebook & TikTok and find more ways to celebrate the season, here.